5 Drawing Exercises for Tattoo Artists
Practice, practice, practice...
19 July 2021
How can you learn to draw tattoo designs, sketches, or stencils for thermal copiers?
Art takes time, and tattooing is an art. However, with the right guidelines, the necessary willpower, and the right drawing exercises for tattoo artists, you can achieve good results in a short time.
As a rule, you are passionate about tattooing and want to start as soon as possible. You have everything you need: your new tattoo machine, the right needles and all the necessary inks. As well as a clean workspace or tattoo shop, crying out to be put into operation.
You're ready to get going and you've already started your exercises on fake skin, and you've got all your friends waiting to get tattooed with you. Now you start creating pieces of art and you realise that your drawing talent is not enough to create a sketch or interpret the tattoo stencil the way you want it.
What should you do now?
Well, these pencil drawing exercises can help you improve your line work, strokes, white highlights, shadows, and colouring of the tattoo.
If you don't have a lot of drawing experience and are not a natural sketcher, you may find it difficult to translate your ideas into a tattoo design. However, with a few tips, you will definitely succeed.
Why you should practice drawing if you are a tattoo artist
Tattooing is a creative profession. Therefore, a certain artistic talent is needed, and each tattoo artist has a specific style, which is what customers are looking for.
Moreover, not all tattoo fans have a specific design in mind, they usually only have a general idea of the design they would like to get tattooed. So, the tattooist's task is to make a sketch that matches with what the client wants.
So... Draw, draw, and draw!
This is the best and most common advice that can be given to any tattoo artist who is just starting out. A keen interest in art will not only guide you but will also make you a good artist in the future.
5 Drawing Exercises for Tattoo Artists
Now that your interest has piqued, let's talk about how you can practice drawing and some tips to keep in mind. Let's look at some exercises for tattoo artists, so you can start practising your drawing as soon as possible.
1) Line drawing
Here is an exercise that will help you improve your linework. You can do this before you pick up a tattoo machine. It's a very simple exercise which will help you a lot.
All you have to do is grab some paper (lined and with no lines), a pencil, pen and a marker - and start drawing!
Start with a pencil and draw a series of lines as straight as you can.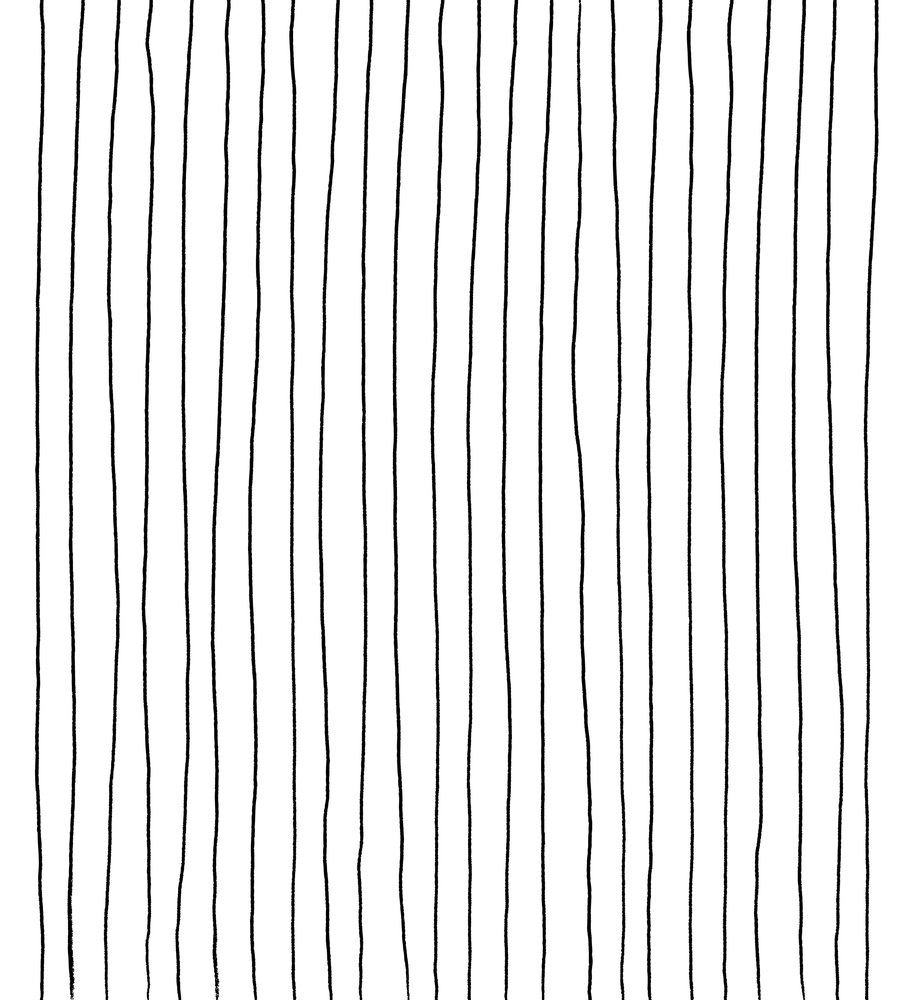 Then do the same with a pen and then with a marker. This way you can learn the differences in thickness of lines on paper.
Pay attention to the pressure you exert to make sure that the thickness is uniform along the entire line.
2) Tracing
Tracing is the practice of outlining and interpreting the original image through a pencil drawing.
Many professional tattoo artists have learnt from sample tattoos and have simplified them to better transfer them to the skin.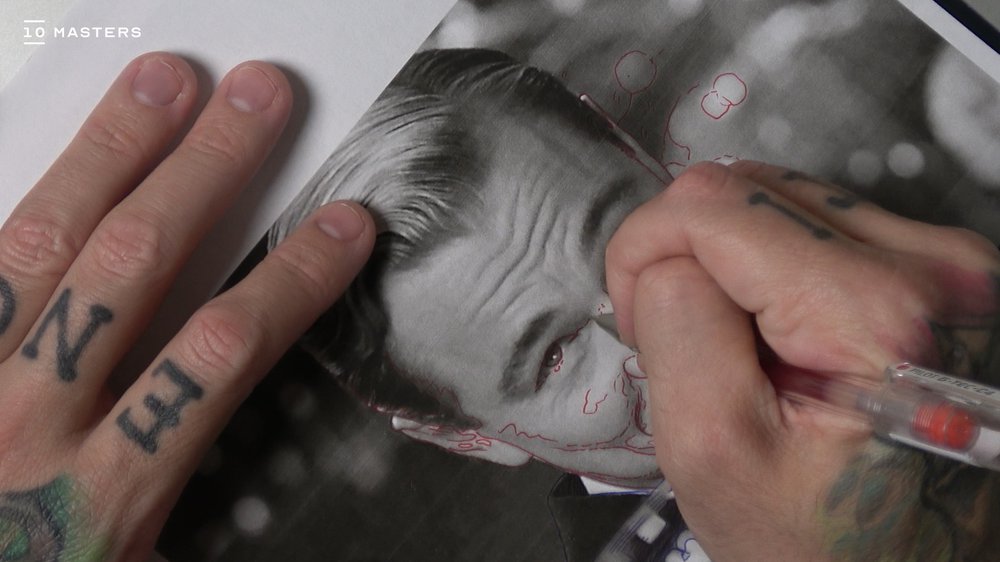 Start with simple designs and move on to more complicated ones as you become more confident.
3) Shading
Shading is one of the main skills of tattoo artists, so you should master it before you tattoo someone.
How can you practice shading?
First, find inspirational Instagram profiles or get yourself a tattoo book, and see how they use shading in their tattoos.
Now take one of your sketches and use a pencil to shade it. Practice applying pressure, both hard and soft, as each creates different effects. Keep this in mind before you start.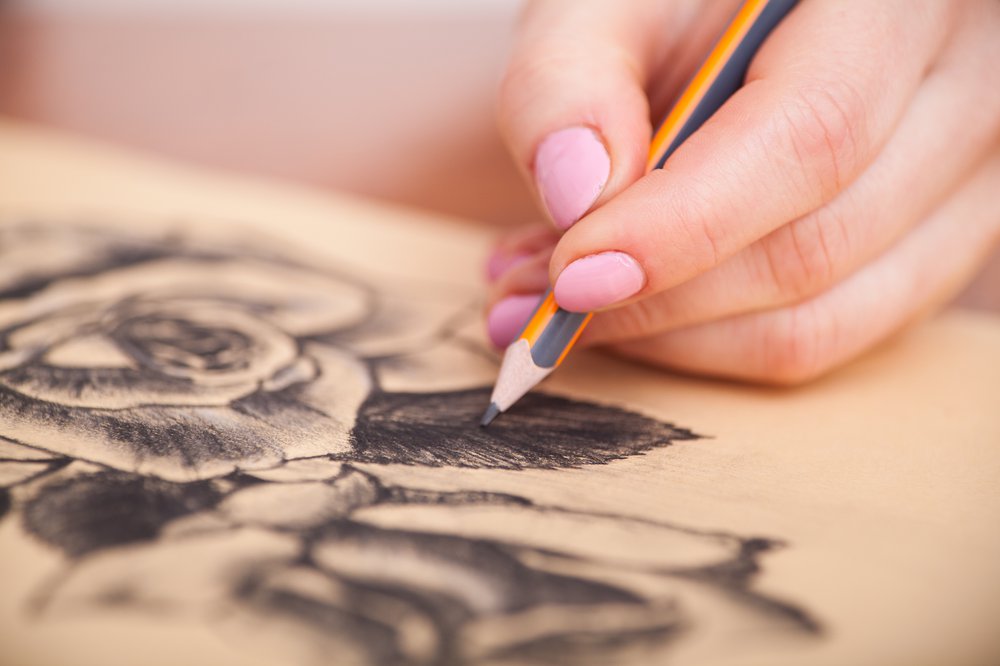 4) Colouring
Colouring is another necessary skill to have for a good tattoo artist. You must understand how colours look when mixed with different skin tones, and how to choose and separate colours.
Check the same Instagram profiles you used to practice shading and look at how the colours are used.
Get a basic set of good quality markers with which you can practise more colour combinations and separations.
Now you can try making collages to understand how colour separation works. Grab a sheet of coloured paper, draw a shape, and shade it with different colours. Start with lighter colours and add darker colours as you practice.
This way you will be able to understand how each colour interacts, and how it affects the outcome of the design.
5) To draw on yourself
Test your skills as a tattoo artist by using a non-toxic marker and your own body.
Although the experience of drawing on the human body is very different from using a tattoo machine and applying ink on skin, this exercise will help you get used to drawing on a live canvas and on different parts of the body.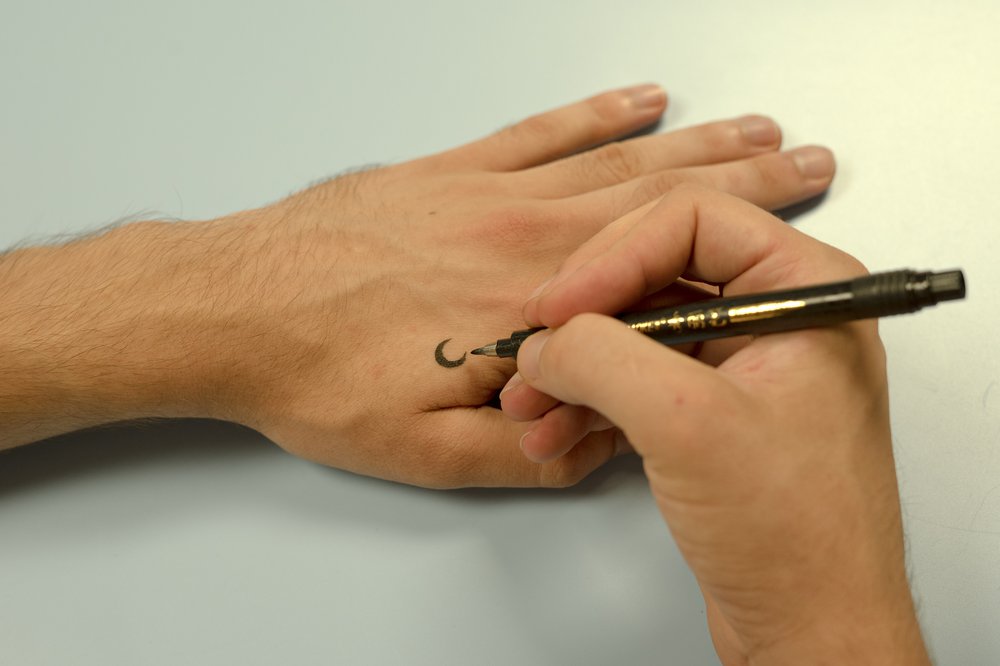 Drawing exercises for tattoo artists never end. You can put pencils aside and work only with pens, markers, and tattoo machines – but keep on practising.
Over time, you will find that your skills get better and better!
Stay curious and keep learning!
Log in to leave a comment.
0 comments.