New
Best seller
Online Seminar: Realistic Tattooing
with Coreh López
Coreh López is sponsored by:

ADVICE: This Seminar is included in the new "Realistic Tattoo Bundle" for a limited time!
You can get the content of this seminar + realistic eye + woman portrait, together for $211 (Best offer). Go to the bundle page.
2 Tattoo sessions Step-by-step (7h)
Composition, Editing & Stencil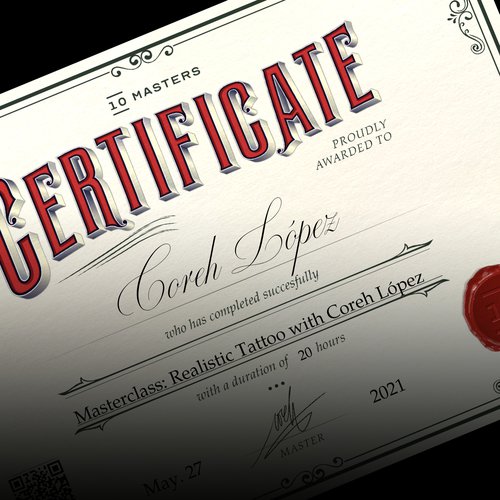 10 Masters Certificate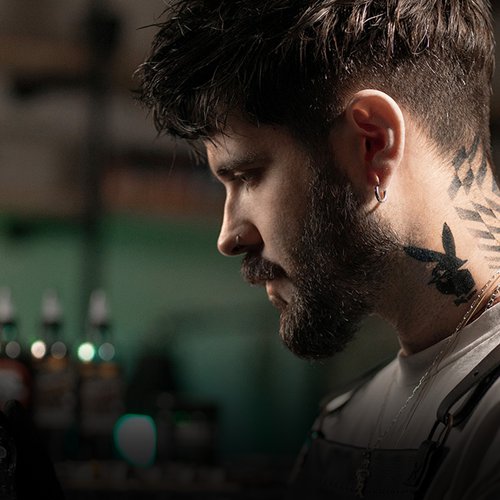 Learn from the Best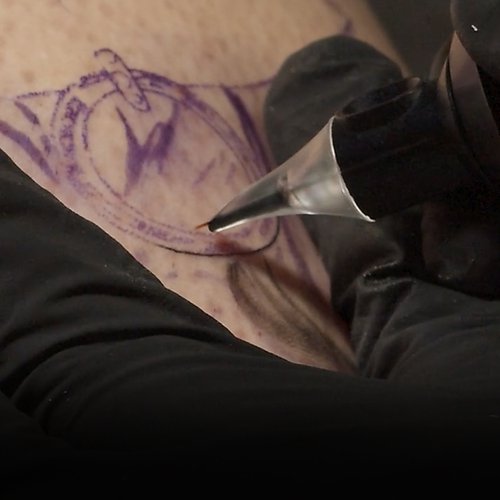 Advanced Technique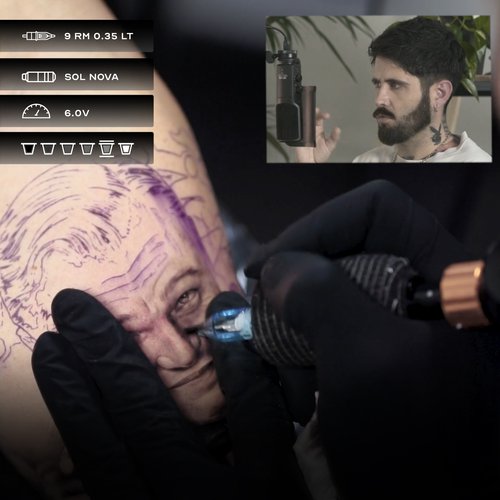 2 Tattoo sessions Step-by-step (7h)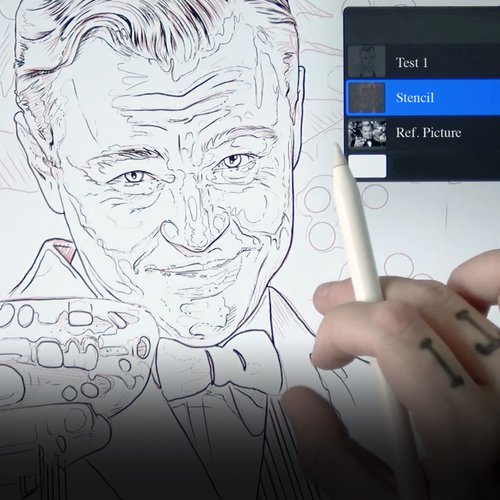 Composition, Editing & Stencil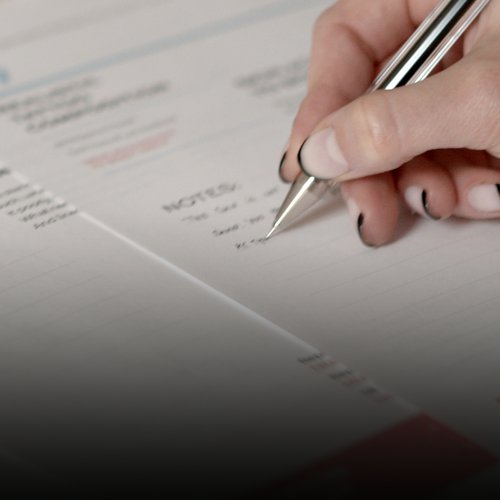 Workbook included
"What's the difference between a tattooist… and a professional tattooist?"
My name is Coreh López, I have been tattooing for 11 years and my specialty is Realistic tattoo. My obsession is to find the right middle-ground between eye-catching result and create tattoos that does not fade over time. In this seminar, I'll teach you how I've achieved it, explaining all the methodology, technique and showing you how I tattoo a celebrity portrait, step-by-step in full detail. Furthermore, I'll personally assist you through a private question system, so you can achieve, through this seminar, bettering the quality that your tattoos deserve.
At 10 Masters you will find the best experience to level up your tattoo skills. No matter where you live, we give you access to best-in-class recorded videos and downloadable content. As a member you'll control what you want to watch, when you want it, using any device. At your own pace & limitless.
Check out my most recent works:
How Realism must to be tattooed?
Despite what you may think, all realistic images are tattooed following the same steps. Should we start by working on the darkest or the lightest areas? Should details be left for last?
There's always a right way to do it – and in my Online Seminar, you'll learn what it is. I'll teach you my methodology, which basically consists in knowing what the appropriate steps to follow are, which type of needle or machine you should use for each tattoo, or why and how you should touch up realistic tattoos. I'll also tell you about composition, photo editing before starting the tattoo process, the workspace, and more. In order to do things correctly you must know what the correct way is. Did you know that you can identify lines, shadows, and fills in an image through Photoshop? Is the machine you use the one that works best for you?
View more
View less
Seminar content
19 lessons · +20 hours · Tattoo Step by Step · Workbook
1. METHODOLOGY & TECHNIQUE
15 lessons · Duration: +12 hours · Quality: Full-HD · Language: English
"What's the difference between a tattooist… and a professional tattooist?"
Learning the technique is great, it's what we always ask ourselves first and here you will find a complete lessons about it. But in order to be a professional Realism tattooist, there are many things you have to learn before.
Throughout the theory lessons, I'll teach you what I've learnt in the past 11 years of my career. By asking the wrong questions and not making good decisions, I've made many mistakes. That's why we'll start by talking about my experience, my work methodology, my 3 pillars theory, tattoo techniques, needles, ink and dilutions…
My love for technology has allowed me to learn new ways to analyze reference images, edit them, create the right stencil… I'll teach you everything through many instructive lessons to make you feel more comfortable when starting a new project. All these lessons were built together with the celebrity portrait step-by-step.
Throughout these seminar you'll learn:
View more
View less
2. STEP-BY-STEP TATTOO: A CELEBRITY PORTRAIT
8 lessons · Duration: +8 hours · Quality: Full-HD · Language: English
"It might look good. But you need it to look identical"
This realistic tattoo tutorial shows the process of two complete sessions in which I will teach you about technique, methodology, and everything I know about tattooing portraits that should look just like the reference image. It features Full-HD videos throughout 15 classes where I'll explain all you need to know regarding how to tattoo portraits that should look as similar as possible to the reference image. Aside from the full tattoo process, this tutorial also includes extra lessons where I'll teach you when to take breaks, curiosities about this piece, and all the materials I used during these sessions.
Throughout these lessons, you'll learn:
View more
View less
13 classes · Duration: +3 h · Quality: Full-HD · Language: English
"How should tiger's whiskers be tattooed?"
There's always a question that's left unanswered in every course - but not here!
Besides having a private questions button through which you'll be able to ask any question you may have; I've included these extra lessons.
In the Tattoo Review lesson, I'll analyse my best tattoos to look for more technical tips.
In the Frequently Asked Questions section, I'll answer all the questions that my students from face-to-face seminars have asked. Some of them are:
View more
View less
We all like showing how we're constantly learnink. Your clients like seeing it too. That's why our 10 Masters Certificate, which you'll receive when you finish the course, includes a QR code to verify that you've learnt with me. Plus, you'll be able to choose between 3 different designs - so it fits your studio's style.
Lifetime access - forever.
You can complete the course at your own pace - no time limit.
10 Masters is an Online Learning Platform that allows you to watch or listen to video lessons from the world's best tattoo artists.

With 10 Masters you can learn something anytime, anywhere, at your own pace. It is available on your smartphone, iPad or personal computer.

Access is easy: once you have enrolled in a course, visit your 10 Masters profile and there it will be waiting for you, ready to be completed.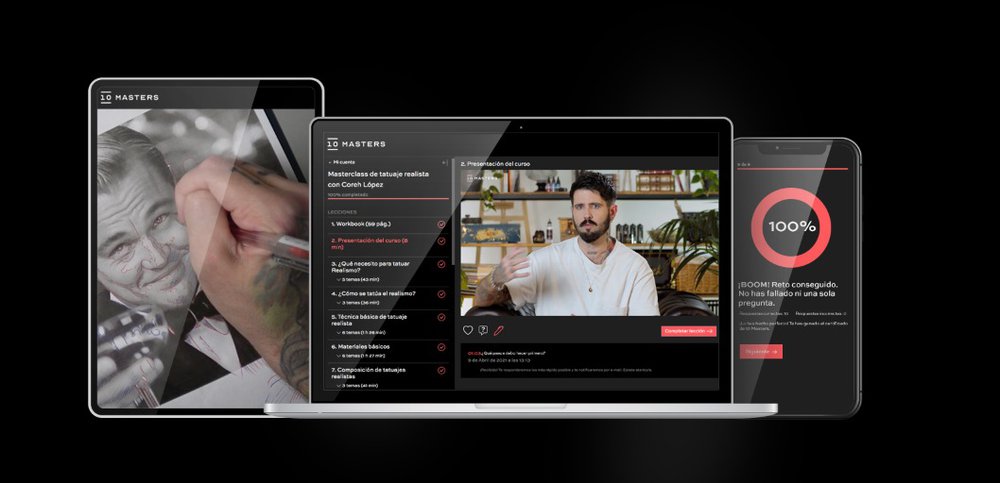 Tattoo Hud®
So that you know which dilutions, needles, machine, or voltage I'm using in real time.

Full HD videos & Super Zoom
So you can see the tattoo in detail, as if it was right in front of your eyes (or closer)

E-book/Workbook in PDF
These are supporting documents that will guide you during the main course and give you extra content lessons.

Unlimited Access
This course doesn't expire. Learn without time limits, at your own pace.

MONEY-BACK GUARANTEE
You can try 30% of the course. If it doesn't fit your needs, contact us and we'll refund your money. No questions asked.

100% English language
All our courses have voices, captions, subs & all the resources in English.
If you have any questions about the course, you can get in touch with us filling out our contact form.
This Seminar is also included in the next bundle:
Ratings
Fernando Diez Garrido

Essential

In my 9 years as a tattooist I have heard a lot of people talking about tattoos, a lot of people explaining things in their own way, and giving a lot of wrong or unnecessary information. And I can assure you that every word coreh says is totally necessary and correct, well explained, very complete, without lies or empty explanations. And all is told in a very pleasant and enjoyable way that leaves you wanting to continue listening to the next lesson. Congratulations, you have done an incredible job with this course.

---

Very well explained, from beginning to end. This is gold, really! I don't usually write reviews about anything, but I think this course is worth it. Whether you are a beginner or advanced tattooist, you will always learn something! and there is a lot to learn here! yes sir!

---

Cristian García Bleda

impeccable

Impressive quality of every video and the perseverance of this great artist in helping others to grow as artists and share all his knowledge and experiences of tattoo for all the years he has been researching and learning to then be able to share it with everyone. Thank you very much for the great work that is inside this seminar!

---

Gerard Borras Toribio

Masterclass

Great masterclass of coreh. It has helped me a lot to learn things that today I didn't know, and that no one had told me (or I had not found info). Very happy and looking forward to put into practice everything I learned. 100% recommended! Thank you very much!

---

Luis Escobedo Belmonte

;-)

It is the only Seminar I have done to this day, I was pleasantly surprised. I was only expecting a tattoo done by Coreh, but the information he gives you, all the theory.... For a beginner like me, it is a breakthrough in my beginnings to realism. I want to thank Coreh and 10master for the good job you have done!!!

---

Walter Martin Leiva

Simplicity and knowledge

Very happy to have finished the course. But even more to have received the information and teaching which has taken you many years to achieve. At the same time I would like to highlight the simplicity in which you explain the processes, techniques, applications, etc etc. The application of knowledge based on teaching and teaching. In simple and direct ways. With the right technical detail. I will repeat. Very pleased.

---

Jesus Sastre

Exceeds my expectations

I have been in the world of tattooing for several years. I have attended several face-to-face seminars, and purchased two other online seminars from other tattoo artists. By far this seminar is the most useful one I have done. It is not a video of a tattoo artist, it is really a training COURSE from start to finish, super well structured and explained. The platform is awesome and makes it very easy to consult and learn. It teaches tricks or ways of working in detail, does not hide even the smallest step. It explains everything from the execution to the preparation of the tattoo. It is honestly the best training I have received in years! And not only in the tattoo world!

---

I'm glad that I chose to do that seminar. Can't be thankful enough for a such a good explanation and attention on the details that Mr Coreh López did . I have learned a lot from this seminar and change a lot of my ideas for realistic tattoos. Highly recommend it to do that seminar for everyone even if they are doing tattoos for a long time, I'm sure they still will learn something more from it ! Thanks again , and wish you a best of luck…🍀

---

Chrysovalantis Kalliantzas

Is very interesting how you work

Is very interesting how you work ,and how you explain details,I really like that you open and respect the artist from different styles and you say many times that from all styles of tattooing you have to learn.definitely I will take more seminars from you,looking forward for the next seminars! Thank you for all tips and advice 🤝

---

Igor Tcacenco

Inspiring master class

Thanks for sharing your knowledge and 10masters Team for bringing this master class to english speakers. Would love to see the old master class that was taken down from the Coreh's website. Thats the original version I really wanted to get.

---

Ryan Gonzalez

Best webinar so far.

I've learned a lot from this and loved the way it was designed. I can't wait to learn more about photography. You also inspired me to stop using a polarized film and focus more on healed tattoos.

---

Kensi

Worth it, learned a lot

Easy and clean in everything

---

Well put together, allot of info to learn from. Recommended for all levels. Thanks for taking the time to put tighter.

---

Raymond Willis

Great seminar!

This was a very informative seminar. The fact that this great artist said to achieve the realistic look realism isn't done in any one particular way made me more at ease about continuing to tattoo realism. The honesty about how he personally felt about what we all have been told growing in the industry isn't always true. I've learn a lot of new tips and tricks to apply with my own and it was well worth it. I'm proud to say that I have completed this seminar and received my certificate!

---

Derek Belt

Realism seminar

The online seminar was awsome. Years ago in another life I was incarcerated. Were I learned to tattoo single needle with a Walkman motor. I was very successful with that equipment. But now I've had to relearn tattooing I've had alot of questions. Most if not all were answered in this class. I think this class would be good for anyone. No matter how good you think you are. When you stop learning your done that's you don't get any better. Even little tid bits of information can take on a life of there own an grow. Thank you Corey!!!!!

---

Evaldas Pasakinskas

Evaldas

Very informative and useful seminar. Will be waiting for new ones!

---

Alex Ilchenko

Great course!

It wasn't my first online course and I think this is the great one. Coreh shows everything you need to know to be realistic tattoo artist. I would recommend it for those who are interesting in realistic tattoo.

---

Deividas Rikteris

Love it

Simple and easy to understand. No useless information. Got some good tips which I already tried and felt improvement of my technique. Appreciate for shearing with us your skills and advices.

---

I learned so much,and also got much conformation that my personal way of working is accualy realy good ,when some say it aint the normal way. I believe logica thinking is most important,definatly by skin preparation and aftercare. Thanks for a head full of New info. Tattoo Mark Ede

---

Jeroen Thomas

Good masterclass thanks

Thanks for the masterclass it was good to follow even for me as Dutchie haha.

---

Michael Karanikolas

I learned a lot in deep detail about tattooing realism thanks Coreh!

Thank you so much for putting the effort to help new and experienced tattoo artists to understand the realism principles in such a deep level.

---

Very helpful. Thank you Coreh López!

---

Madalina Balog

Super Heros -> Coreh Lopez and 10 Masters Team

Hi, I would like to thank you for creating this amazing seminar and that, even if it`s noticed that you put a lot of work into it, you made it accessible to us. I found valuable information that no youtube can provide. I am now, 10 steps further to becoming a tattoo artist, but nevertheless many more to go. I wish I could have accessed the course in both versions, English and Spanish, as I speak both languages and when I repeat the seminar I would have liked to see it in Spanish also. Other than that, you are a game-changer, and Coreh Lopez and the Team are my heroes.

---

Thanks for your help. It was very good to make this curse.

---

Hussain Qasim zada

Learned a lot by heart

Love it love the way he explained everything for me i thank myself that i decided to take this course 💯

---

Michael Tune

Michael tune

Forgot to leave my rating, most definitely 5out of 5 stars

---

Ole Mortensen

A superb seminar.

A super course that really goes in depth. I have been tattooing for 10 years, and am ready for realism, and it was here, just when I needed it, that this online course came up. I think you're doing well. It is fun to hear that the same problems recur, whether it is Denmark or Spain. I had lost some of my patience, but it has come back, also by virtue of this course, with renewed strength, and my passion for tattooing has never been stronger. Many thanks from Denmark. Ole Mortensen

---

Rolandas Semaska

Rolandas

More than happy with this colours,definitely worth it to learn from some experience 👩‍🎨 thanks a lot for priceless info that you provide for as.

---

Absolutely fantastic class, didn't want it to end!!! 👊 the class has given me a different perspective on tattooing as a beginner, love it !!

---

Julio Perez

Online seminar realistic tattooing with Coreh Lopez

This is an amazing class and I recommend it to any tattoo artist that wants to step their game up and realistic tattooing and then any tips for tattooing if you pay attention to the class it has a lot of hidden tips that you can use in other style of tattooing I highly recommend it you are great Coreh Lopez

---

Theres so much usefully information in this course. Highly recommend!

---

0492062320 Yeletskiy Igor

Igor Yeletskiy

Amazing work you have done .Thank you so much.

---

This was the best seminar I attended, extremely recommended, very helpful tips from Coreh true genius well done and thank you for creating amazing seminar.

---

Alphatier Tattoo

Perfekt 👍

Perfekt

---

Stefan Kovacevic

Great job

Great seminar ,thank you very much.

---

Joshua Small

was pretty impressed

Feel like was very well said , and had some very good points. Second online course I have done , this one by far was best. Amazing work , and was pleased with the results.

---

---

Ekaterina Borisova

Thank you of your course

It's really helpful course for my skills.

---