New
Best seller
MasterCourse: Realistic Tattooing
Learn how to make it real from the experience of a Tattoo Master.
with Coreh López
WATCH TRAILER
144€ 272€
COP$

714,914

COP$

1,344,399
£128 £239
Only Today: Animals Technique included!
You will access it immediately after enrollment (App, iPad & desktop)
72 lessons (+72 hours)
Resources in PDF
Unlimited access
Audio: English
Subtitles: English, Español, Français, Italiano, Deutsch, Português, Polski, Čeština
All levels
Access on mobile & desktop
Certificate of participation
Coreh López is sponsored by:
"No Masterpiece was created by a lazy artist"- Salvador Dalí
Tattooing realism is not a piece of cake; you know that. It is giving life to a tiger's gaze, making every wisp of hair of a beloved pet, and creating portraits that look as true-to-life as possible. Tattooing requires patience, knowledge, and a lot of effort.
It's so much hard work that many people never make it.
I can provide you with the knowledge you lack, show you my 6-step technique, and give you new tips. You can apply it tomorrow if you want. But if you're unwilling to work hard, get out of here now. 
How much do you charge for your tattoos?
Clients are willing to pay for a well-made tattoo. They're looking for an excellent result. They want their child's portrait, not their neighbor's. They want a lion, not a dog in a wig.
View more
View less
Take a look at my last tattoos:
"The ultimate program to REALISTIC TATTOOING"
Do you have one hour a day?
If you know the basics or have experience, you will find tips and tools to level up in this course. You can watch only what you need: what you don't is saved forever, just in case.
But if you're beginning, and you're not even sure what a saturation is yet, then... you could use an in-depth plan.
This course, followed from start to finish, consists of a program that allows you to watch it for an hour a day, gradually and at your own pace, either by practicing on synthetic skin or paper. In contrast, you follow my steps and instructions or study the professional methodology. You can also dedicate weeks to follow the process of several realistic tattooing processes, and if something becomes difficult for you... you can watch it again later, as many times as you want. The ones who get the most out of this course's content are beginners.
If you dedicate that time, you will be (at least) four months in continuous learning. If you have one hour a day, then it is up to you.
Well... should we start by working on the darkest or the lightest areas? Should details be left for last?
There is always a right way to do it – and in my MasterCourse, you will learn what it is.
I'll teach you my methodology: knowing the appropriate steps to follow, which type of needle or machine you should use for each tattoo, and why and how you should touch up realistic tattoos.
View more
View less
What's included?
+72 hours · 7 tattoo how-to's · 5 E-books in PDF · Unlimited access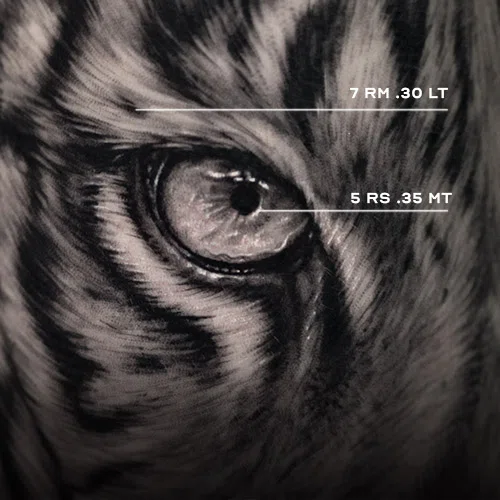 Technique Workshops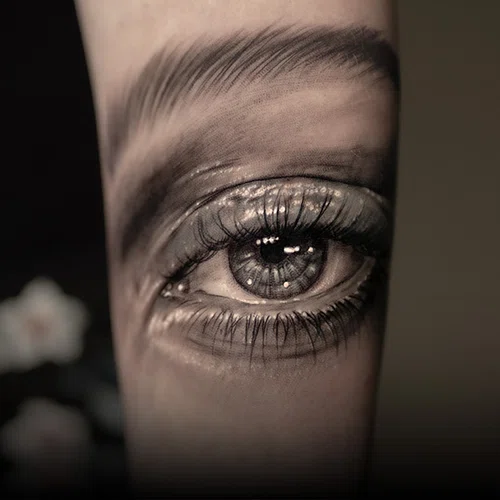 Make it Real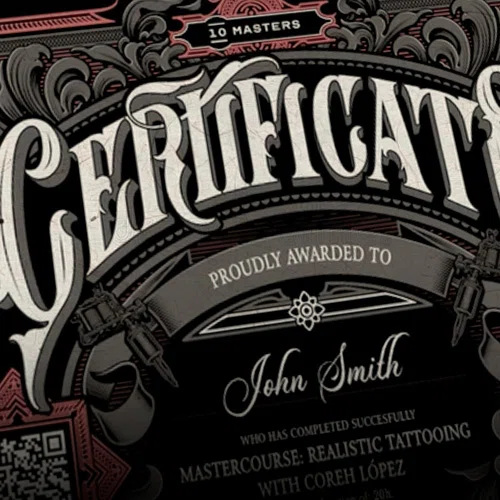 Certify your effort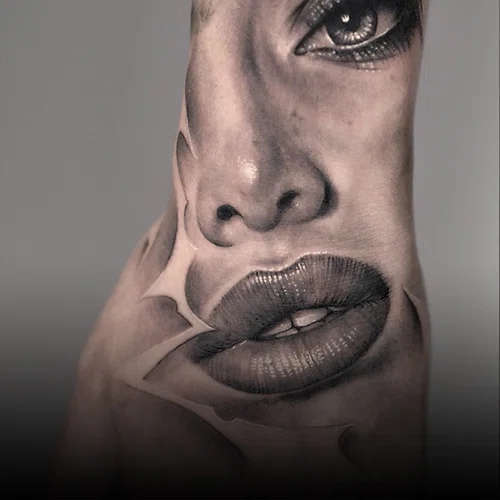 Learn the 6-step Method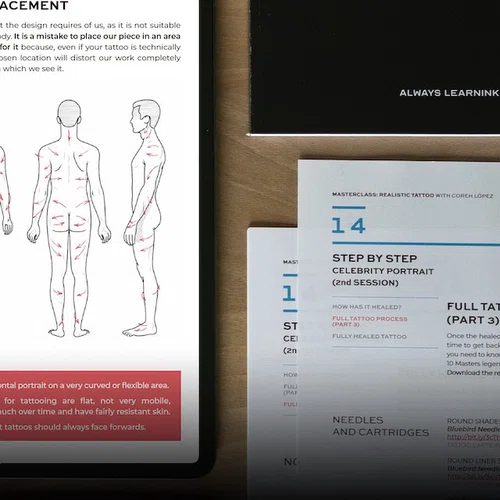 Learn at home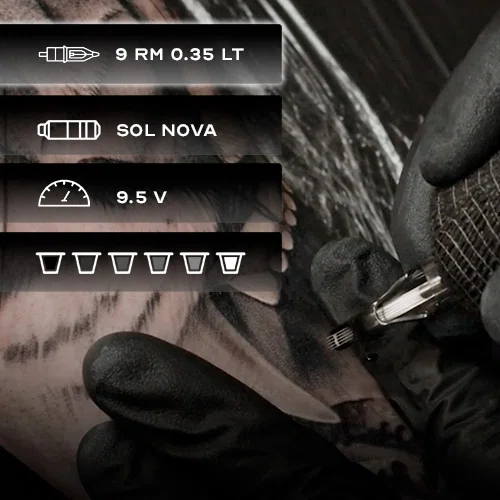 Tattoo HUD
Highlighted review
New!
1. HOW TO TATTOO REALISTIC SCULPTURES
6 Lessons · +6 Hours · Step-by-step guidance
'Da Vinci was a great master... now it's your turn.'
All Realism tattoo artists have done some sculptures: the best ones, even arms, and full-backs. I'm not telling you anything you don't know.
But... But why? The answer is simple: there are a lot of customers who want to get realistic sculptures tattoos.
For several years I specialized in this type of tattooing, and I learned several tricks that help me to give my clients what they are looking for. The secret: I managed to master it by practicing on synthetic skin.
In this workshop, in addition to the complete process of a realistic sculpture, I show you some of these tips, for example:
View more
View less
Updated!
2. HOW TO TATTOO ANIMALS & TIGER PROCESS
12 lessons · Duration: +16 hours · Quality: Full-HD · Language: English
'How should tiger's whiskers be tattooed?'
Learning is Good. Doing is Better. That is why, in addition to a complete process in 3 sessions of a realistic portrait of a huge Tiger, this Mastercourse includes different exercises on synthetic skin so you can practice tattooing different parts of animals. Because to tattoo it entirely right, you have to learn it separately.
It includes different step-by-step processes where I'll teach you the secrets to tattooing any animal part: whiskers, eyes, various sizes of fur, and teeth.
View more
View less
New!
3. DRAWING WORKSHOP: THE 10 SKULLS
Drawing process · + 4 h · 10 Downloadable exercises
Does it matter how I draw Realism?
The better you draw Realism, the better you tattoo it: there is no mystery here. Still, we have all put on a blindfold at some point and stopped drawing, believing that we would "magically" improve.
I have developed a precise methodology by which you can learn to tattoo Realism as you draw. It's basically about applying the ten guidelines of Realistic drawing to help you understand and practice the tattoo process while, at the same time, improving your level.
In this new block, I dare you to overcome the "The 10 Skulls" challenge and to observe how your level increases drawing after drawing, day after day, regardless of your level.
Throughout this module, besides watching how I draw the 5th Skull from beginning to end, one step at a time, you will also learn:
View more
View less
New Update!
4. HOW TO TATTOO A WHITE DOG
6 lessons · Duration: +6 hours · Quality: Full-HD · Language: English
'A white animal is tattooed using white ink?'
After the success of the tiger tattoo process (included in this course) and several student requests, we have developed this complete process for you to take your animal tattoos to the next level, focusing on the most advanced techniques and how to tattoo white fur.
Through an uncut step-by-step process with ultra-close recordings during each stroke, you will learn:
View more
View less
5. HOW TO TATTOO REALISTIC EYES
8 lessons · Duration: +4 hours · Quality: Full-HD · Language: English
'It seems like it's staring at me.'
This realistic tattoo course features Full-HD videos throughout 12 classes where I'll teach you the basic (and not so basic) procedures to tattoo any individual realistic element using this realistic Black & Grey eye tattoo. You'll hear about machines, needles, lines, packing, shading…
Throughout these lessons, you'll learn the following:
View more
View less
6. HOW TO TATTOO PORTRAITS

13 classes · Duration: +6 h · Quality: Full HD · Language: English
'Level up your portrait skills using advanced techniques.'
This advanced MasterClass features Full-HD videos along with 13 classes where I'll teach you all the advanced tips of Realistic tattoos that I know. Apart from the entire process, this tutorial includes a lesson in which I'll also show you the touch-up session and explain when and how it's better to do it.
Throughout these lessons, you'll learn the following:
View more
View less
7. HOW TO TATTOO A CELEBRITY PORTRAIT

8 lessons · Duration: +8 hours · Quality: Full-HD · Language: English
'It might look good. But you need it to look identical.'
Tattooing a portrait is not a piece of cake. Tattooing celebrity portraits is even more complicated since anyone will notice it does not look like the original.
This MasterClass shows the process of two complete sessions in which I will teach you about technique, methodology, and everything I know about tattooing portraits that should look just like the reference image.
View more
View less
8. HOW TO TATTOO REALISTIC HANDS

10 lessons · Duration: +6 hours · Quality: Full-HD · Language: English
'Difficult body areas require advanced skills'
Hand tattoos are not easy. Realistic tattoos on hands are even more difficult because you have to consider many things since realistic tattoos tend to fade on problematic skins by their nature.
As I always say, 'if you are a beginner, don't tattoo hands or complicated areas like the neck, feet or armpits.'' 'But, when will I be ready to tattoo them?'
View more
View less
9. REALISTIC TATTOOING MASTERCLASS

15 lessons · Duration: +12 hours · Quality: Full-HD · Language: English
'What differentiates a tattooist from a professional tattooist?'
These lessons are designed specifically for those just getting started in tattooing.
Learning the technique is excellent. It's always one of our first questions; here, you will find many complete lessons about it. However, to be a professional Realism tattooist, there are many things you have to learn beforehand.
Throughout the theoretical lessons, I'll teach you what I've learned in the past 12 years of my career.
View more
View less
13 classes · Duration: +3 h · Quality: Full-HD · Language: English
One more thing...
There's always a question left unanswered in every course - but not here!
Besides having a private questions button through which you can ask any question, I've included these extra lessons.
In the Tattoo Review lesson, I'll analyze my best tattoos to look for more technical tips.
View more
View less
We all like showing how we're constantly learnink. Your clients like seeing it too. That's why our 10 Masters Certificate, which you'll receive when you finish the course, includes a QR code to verify that you've learnt with me. Plus, you'll be able to choose between 5 different templates - so it fits your studio's style.
Easy-to-watch Video Lessons
You can complete the course at your own pace - Lifetime available.
10 Masters is an Online Learning Platform that allows you to watch or listen to video lessons from the world's best tattoo artists.

With 10 Masters, you can learn something anytime, anywhere, at your own pace. It is available on your smartphone, iPad, or personal computer.

Access is easy: once you have enrolled in a course, visit your 10 Masters profile, and there it will be waiting for you, ready to be completed.

Tattoo Hud®
So that you know which dilutions, needles, machines, or voltage I'm using in real-time.

Full HD videos & Super Zoom
So you can see the tattoo in detail as if it was right in front of your eyes (or closer)

E-book/Workbook in PDF
These supporting documents will guide you during the main course and give you extra content lessons.

Unlimited Access
This course doesn't expire. Learn without time limits, at your own pace.

MONEY-BACK GUARANTEE
You can try 30% of the course. Contact us if it doesn't fit your needs, and we'll refund your money. No questions asked.

100% English Audio
Captions, subs & all the resources are available in English, Spanish, French, Portuguese & more.
If you have any questions about the course, you can get in touch with us filling out our contact form.
Frequently Asked Questions
How do I access the course? When does it start?
Is there any guarantee? How i know this is legit?
How long does the training last? Can I watch it more than once?
I would like to do it, but I can't afford it
Is the platform difficult to use?
Is this training for me? Will I improve my knowledge as a tattoo artist?
I don't have time to train, how can I learn to tattoo?