Mattia Calvi and the "destructured" tattoos
A cheerful and very different style of tattoos
24 January 2023
It is not news that tattoo styles are constantly changing. More and more artists are encouraged to exceed certain limits, transferring the artistic currents of the plastic arts to the world of tattooing.
Mattia Calvi is an artist who proposes a new and different trend of tattoos, with a lot of personality, where bright colours and firm contours, out of line, are the main tool.
Taking reference from Pop Art, his style keeps things simple with great neatness, but above all, with enormous originality.
Do you want to know more? Let's do it!

Mattia Calvi, a pioneering tattoo artist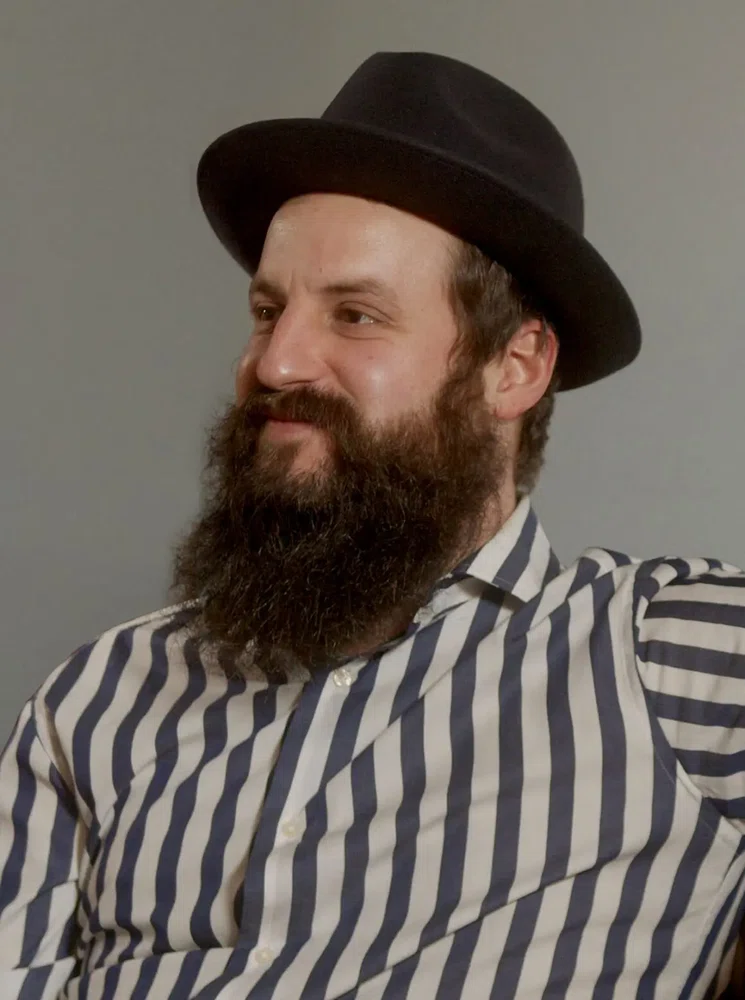 Mattia, or better known on the social networks as Mambotattooer, is an Italian artist originally from Giussano and born in 1990.
Although the history of some pioneers usually begins with a close relationship with the tattoo industry from a very young age, with Mattia, it was different. At 16, he accompanied a friend to get a realistic full-sleeve tattoo. And that amazed him.
At that time, he was studying at an art school, and two years later, when he finished, he decided to follow his intuition. He knew nothing, but he bought his first tattoo kit, and he tattooed himself a rose on his leg.
He then realised that tattooing could be something he liked very much. And he began his career, but without setting goals or thinking that this would become his profession. He just did it for fun.
To earn a living, he worked in graphic design, which helped him design his first works, especially when creating his personal style.
The first tattoo was in 2016, when a girl asked him to get tattooed an ice cream, which he improvised. But it ended up being a success, and he began to receive requests from different clients.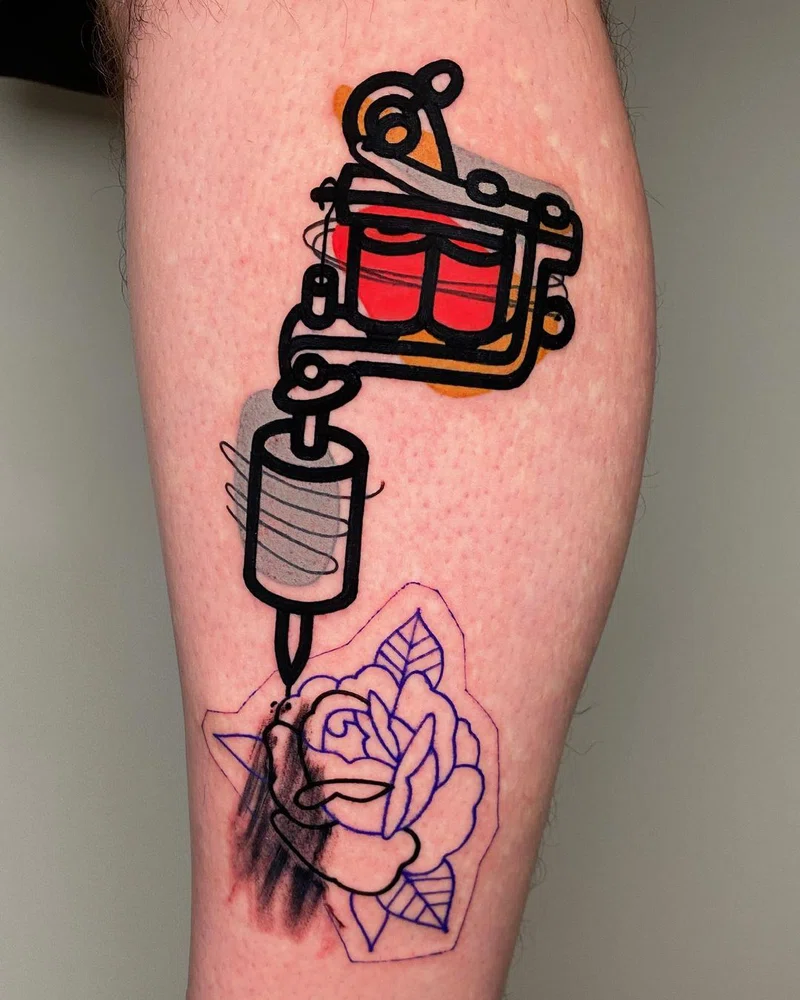 Thus, little by little, this style became his hallmark, and he finally baptized it under the name"Destructured".
In 2018, he opened his own shop called Mambo Tattoo Shop, for which the artist would later be known under the pseudonym "Mambo".

Bright colors and simplicity
One of the most challenging and essential tasks of every graphic designer is to make logos that keep the shapes simple and effective and the message they want to convey.
Studying anatomies and getting a perfect summary of them is not for everyone. After many years of practice and knowledge on the subject, Mattia managed to come up with not only simple designs but also complex ones.
Moreover, he made his tattoos have something no one else had done until now.
The combination of real figures with abstract interventions in bright and cheerful colors makes these tattoos stand out.
He works on his designs with a destructured aesthetic since, on the one hand, he maintains a very thick and black line for the contours of the main figure, but on the other, he uses an intense color that stands out from the edges, disjoining the limits.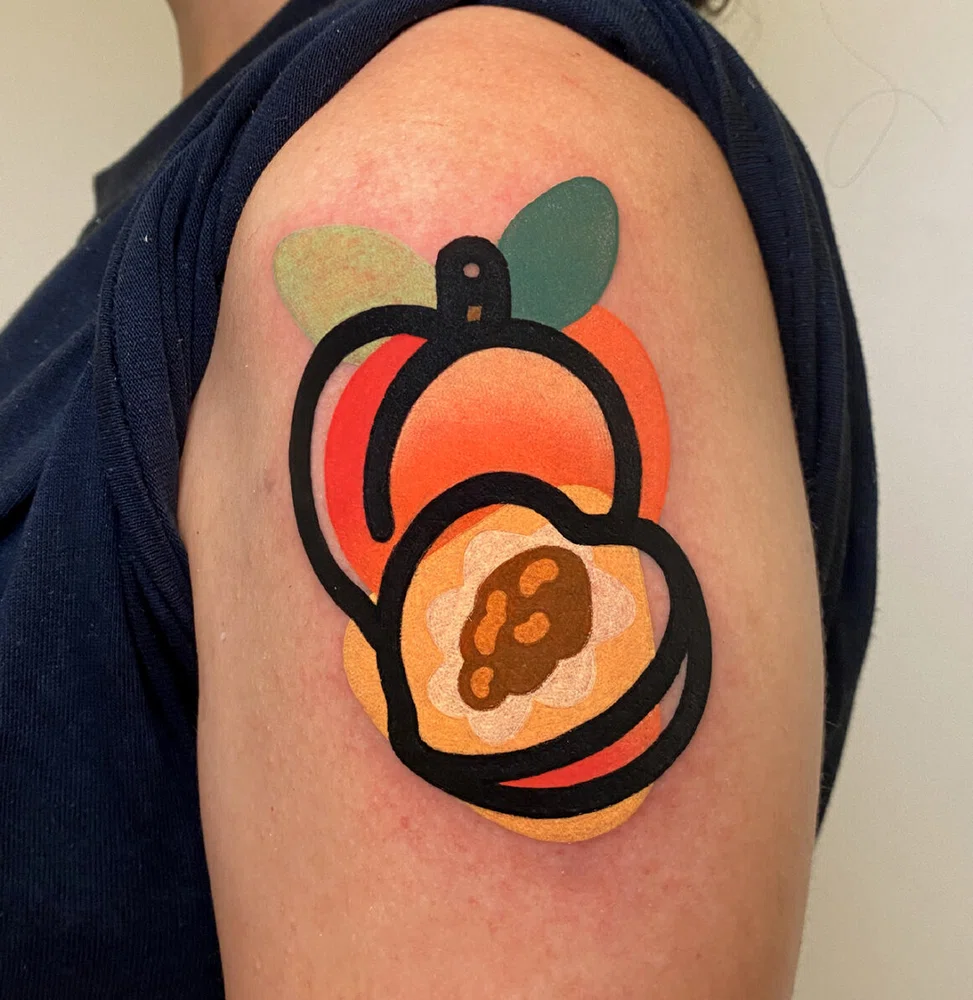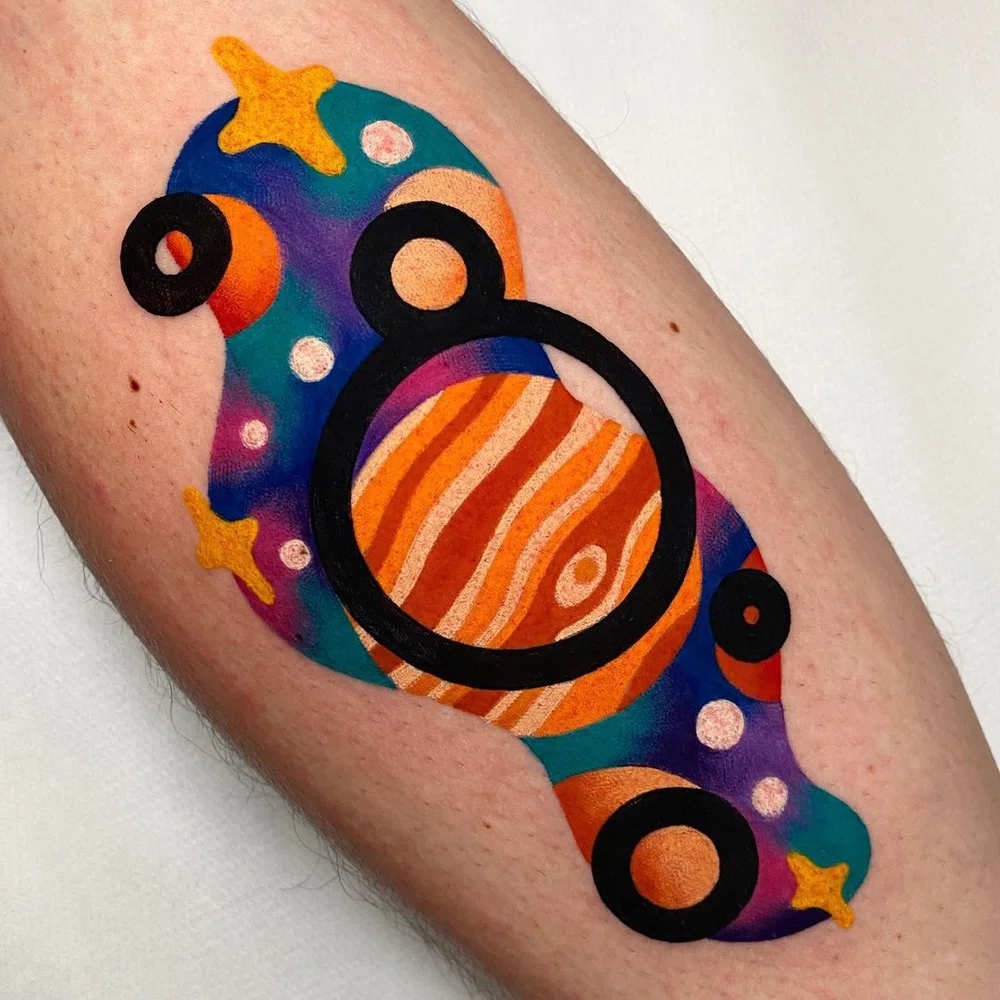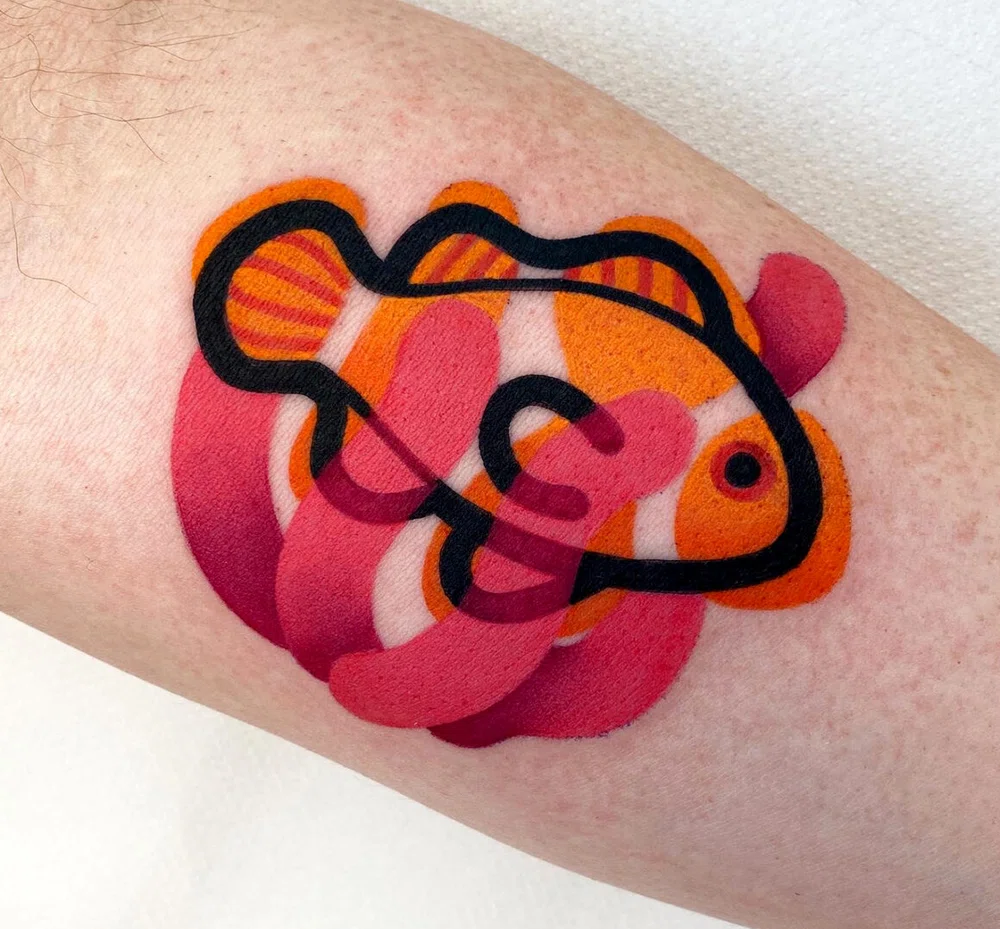 Inspired by Pop Art and Minimalism, his designs are close to kitsch style to achieve more sophisticated results.
Although he focuses on the most cartoonish designs, he is open to any type of work and, according to him, he likes this because he can combine his style with others such as Japanese, Traditional or even Realism.

Creating new styles is possible
After Reviewing Mattia's work, the influence of his knowledge as a graphic designer artist when it comes to translating his creations into tattoos is very remarkable.
Knowing about visual art is a good tool when approaching a composition, but above all, it helps to order ideas, simplify and prioritize.
Mattia has achieved it in his own way. However, finding yours and charting your path is the challenge as a tattoo artist.
If you want to stand out, you must guide your work searching for originality; for that, you must try, practice, and make mistakes. Taking the work of other artists as a reference is essential to know what you like best and define what you would like to achieve in tattoos.
Being inspired by the path of other colleagues is always an impulse to encourage you to go out into the world to discover yours.
What do you think about this style? Do you have other ways to get inspired? Drop us a comment!