Back to face-to-face: All Ways Tattoo Experience
Face-to-face tattoo events are back
30 May 2022
The beginning of the pandemic caused by Covid-19 and its restrictions taken by each government to prevent the collapse of the health system, had important implications in all sectors, and there was no alternative but to adapt to confinements.
The tattoo industry, specifically its educational sector, was one of those affected by the restrictions, since face-to-face courses and conventions were cancelled to prevent the spread of the virus.
This circumstance forced tattoo artists to rethink the way of dictating their workshops and to generate a new alternative that adjusts to the current world situation. Here technology played an essential role, since it was the salvation of most artists, as the solution to reactivate the tattoo teaching courses.
Although the virtual modality has transformed the learning sector, as an excellent and comfortable option, there are many other people who want face-to-face learning to live the experience in real life.
Finally, face-to-face activities had a re-emerged thanks to the positive and accelerated response of prevention measures, which most of the population complied with, allowing them to return to activities in a "normal" way.
This return did not eliminate the technological alternative, but rather added the possibility of enjoying and alternating the two options to attend a face-to-face event or access a virtual course 14,000 kilometres away.
The fight against the virus excited several artists, who decided to present tempting proposals for followers in the tattoo culture. One of the unmissable upcoming events is "ALL WAYS TATTOO EXPERIENCE".
What is it about? We'll tell you in a second.
ALL WAYS TATTOO EXPERIENCE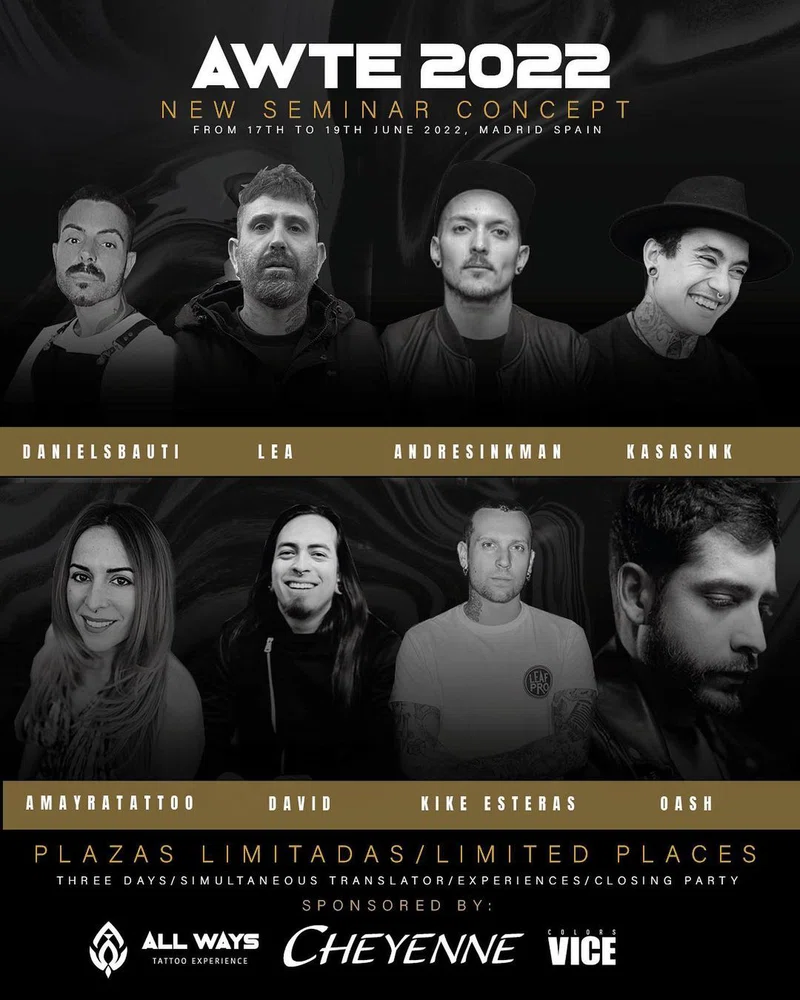 All Ways Tattoo Experience is the name chosen for an experiential seminar originated by 8 talented artists from the tattoo industry, and it is promoted on Instagram as "the experience for all those who seek to learn and create a true community of integral tattoo artists".
Tattooists state that their purpose is the creation of incentives in the world of tattooing, carrying it out from an inclusive and close perspective, seeking to break with the paradigm of distant and self-centred tattooists, to prioritize the feeling of this profession as a lifestyle. They also highlight that this much-desired return to face-to-face presence gives us an opportunity to rethink the way in which the art of tattooing is valued.
Madrid will hold this event from June 17th to 19th, 2022.
Conferences, experiences, influential brands and talks with different referents of the industry. They will expand on what they have learned throughout their career, and they will share with us their techniques and their different tools.
They will also give special emphasis to showing a more human perspective as well, as they'll talk about their journey through the world of tattooing: how they have become what they are today, the importance of respect and perseverance.
It is essential to understand this before being great tattoo artists they are great people and that thanks to this we will have an immersive experience.
"All Ways Tattoo Experience seeks to be a space of proximity and creativity, where paradigms are broken, and we start from the action of sharing knowledge and good times around the passion for this profession". (website of the event)
This excellent experience will not only have a first edition as they are actually willing to transform it into a real learning space.
You must be wondering who will be there. Let's see then!
OASH
NEOTRADITIONAL & NEWSCHOOL
Personal Instagram: https://www.instagram.com/oash_tattoo/
Studio Instagram: https://www.instagram.com/old_boy.tattoo/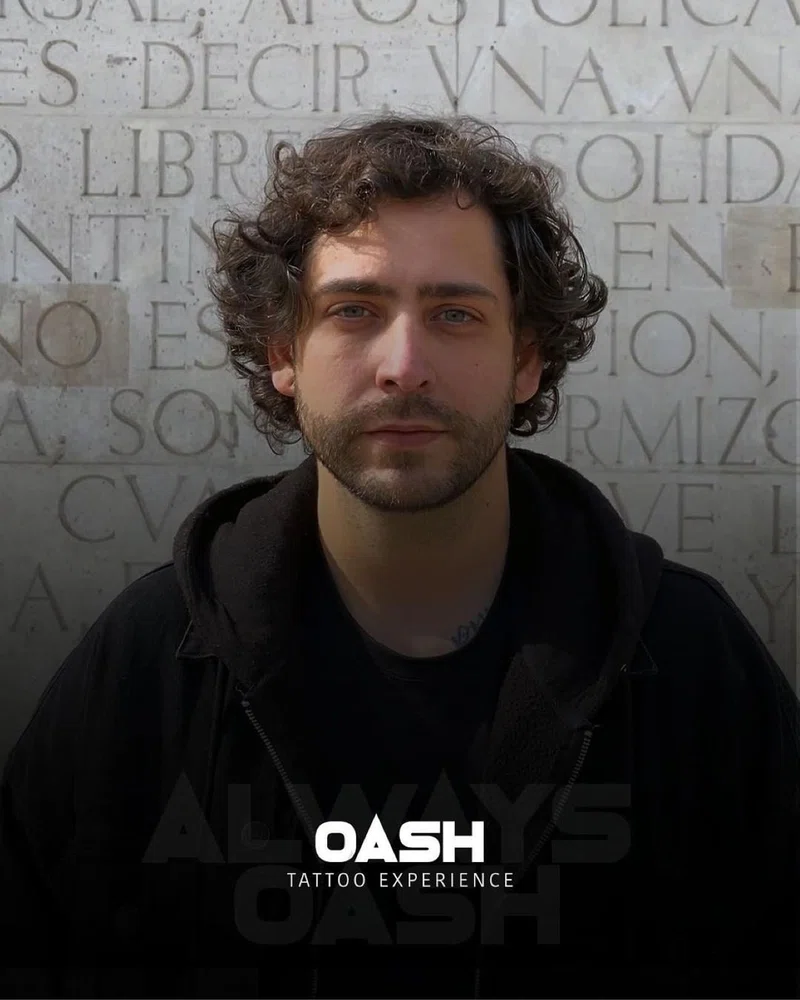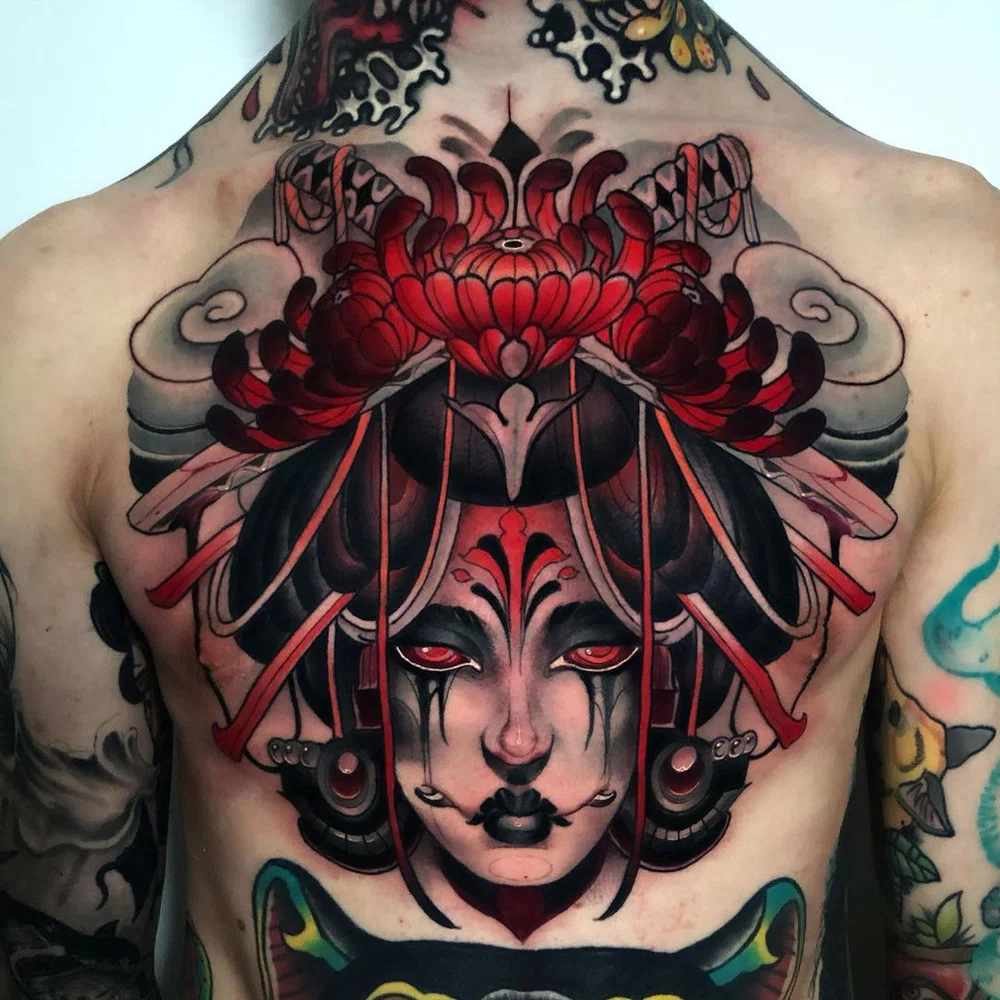 His professional vision and how he deals with it on a psychological level, related to the search for styles and the daily study of the subject.
"In my work, I have always emphasized colour and its different techniques. I would like to contribute with the different techniques that I usually use, such as solid colour, layered colour known as glazing, how to work with skin colour and high contrast.
Another important point for me is imagination as I would like to tell my creation process from the first minute until I finish it, where my influences come from and what resources I take when composing with my references."
KIKE ESTERAS
NEOTRADITIONAL
Personal Instagram: https://www.instagram.com/kike.esteras/
Studio owner: https://www.instagram.com/blackship.bcn/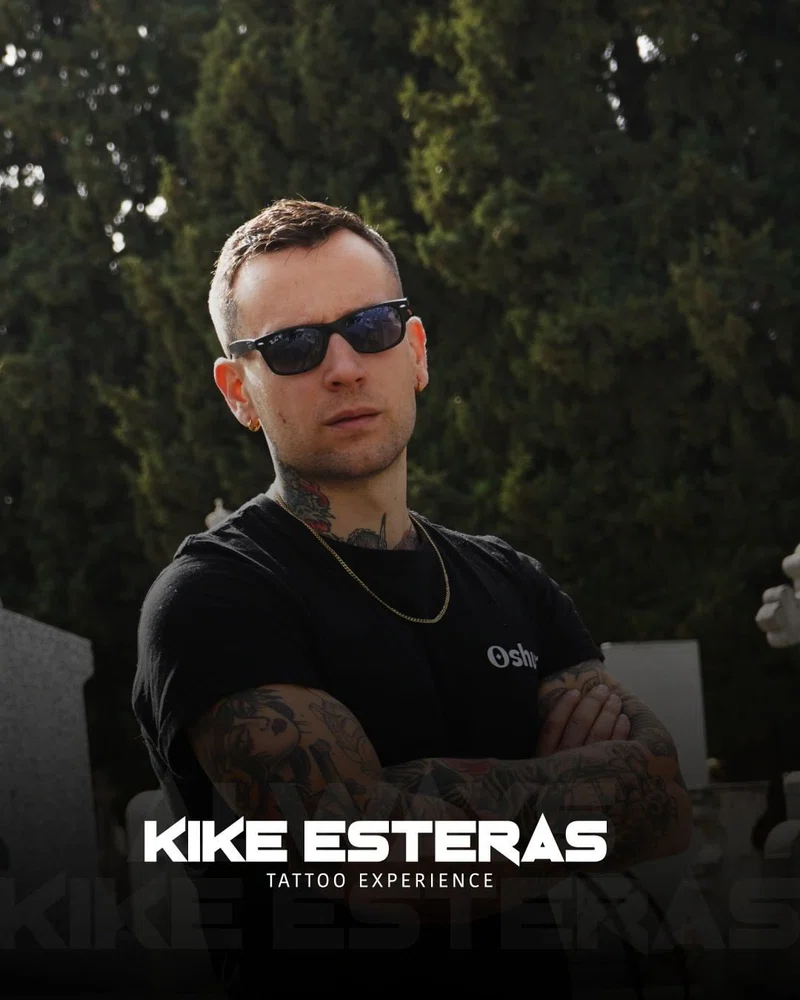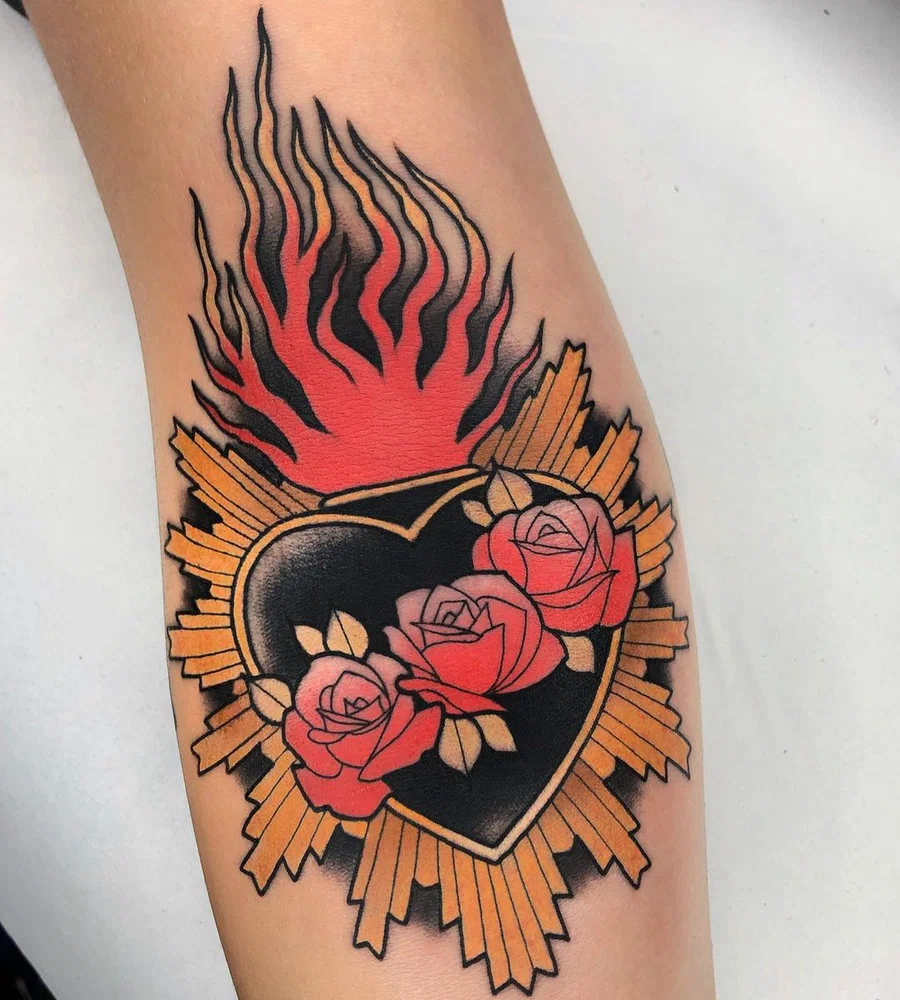 Kike proposes to talk about how to tattoo technically well with any machine, since he thinks that the secret is our hands and their movements.
"In my career I have always highlighted the technical aspect, something very important for me and my work: simple, direct and easy to understand designs. I want my work to look like a sticker, something that seems to be made with a printer, durable over time."
CRISTIAN CASAS
NEOREALISM
https://www.instagram.com/kasasink/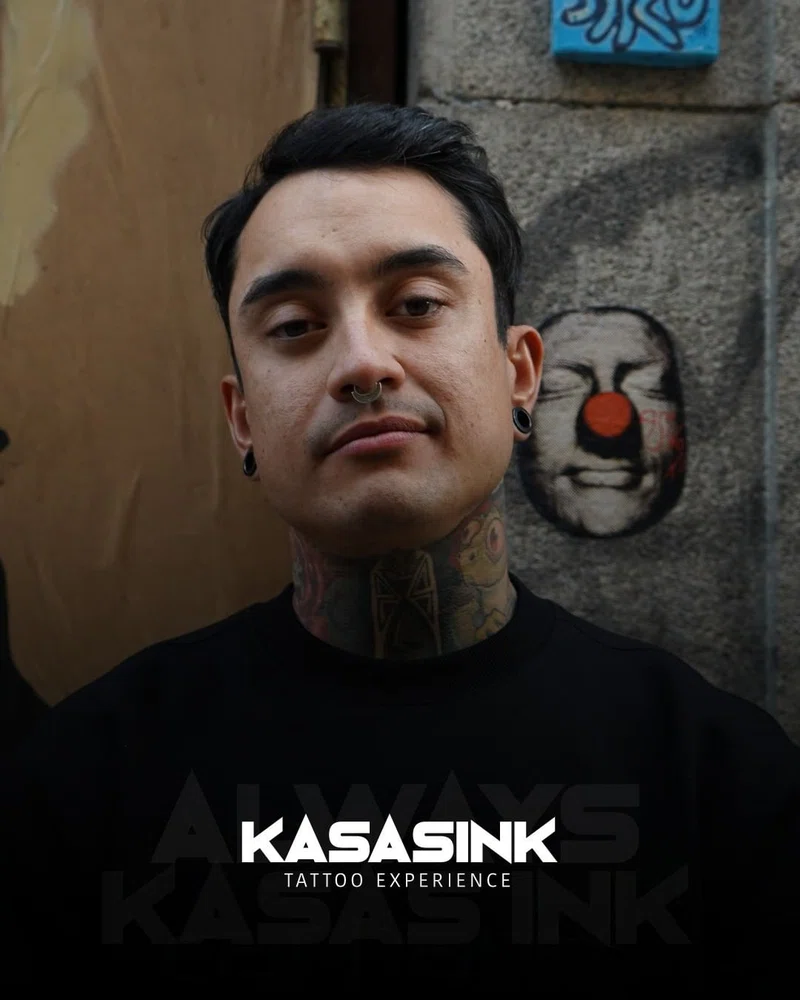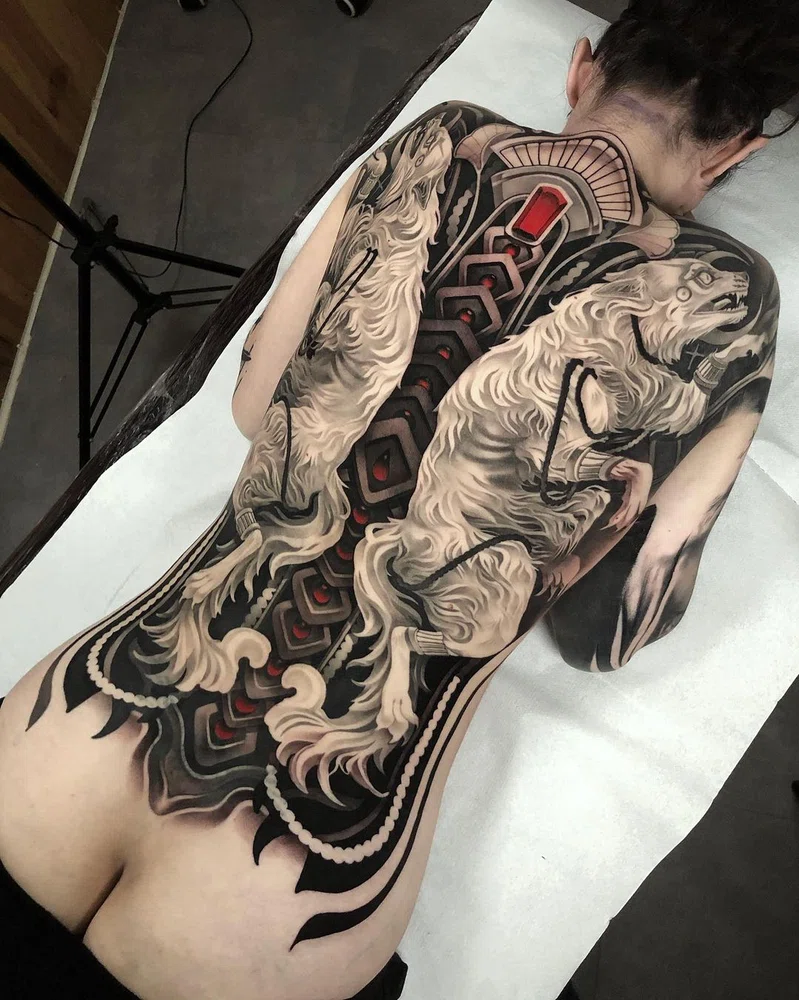 Cristian will talk about how to approach work in black and white, the distribution of greys, contrasts, and the usefulness of skin, but also about how he has achieved his techniques through travels, experiments, and talks with colleagues.
"We all seek to highlight our own style and be able to transfer it to skin. I will tell you about my own experience, how I have reached the point where I am now, how obsession is the only way to achieve success."
LEA
NEOUVEAU
Personal Instagram: https://www.instagram.com/lea_ht2/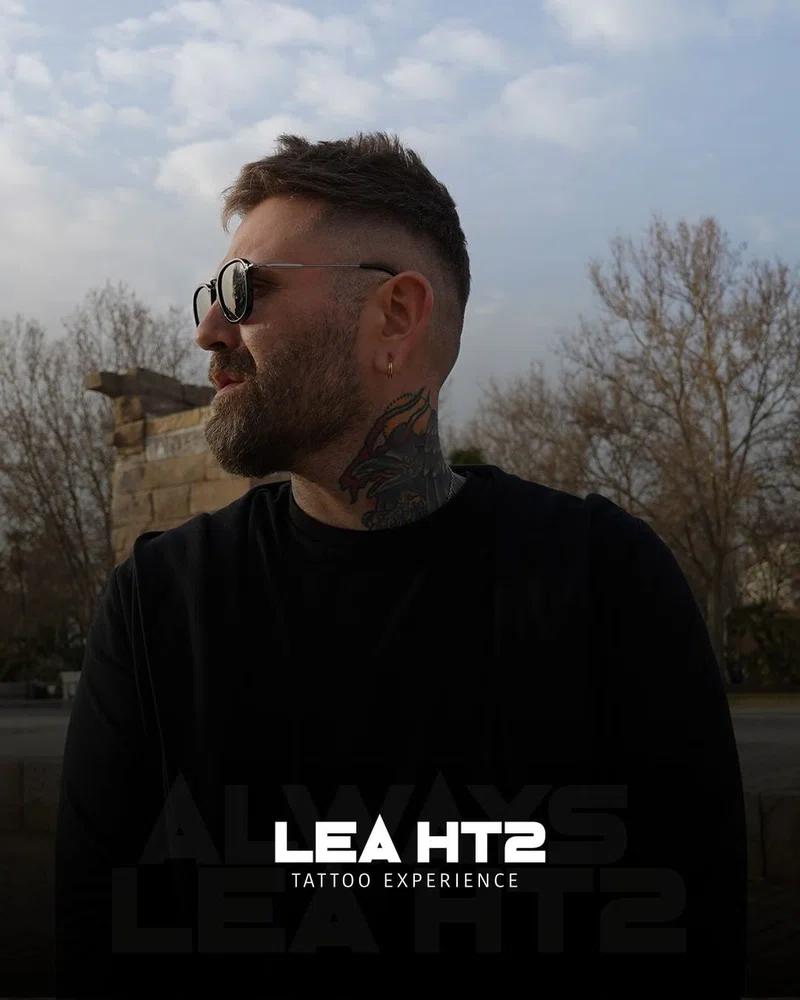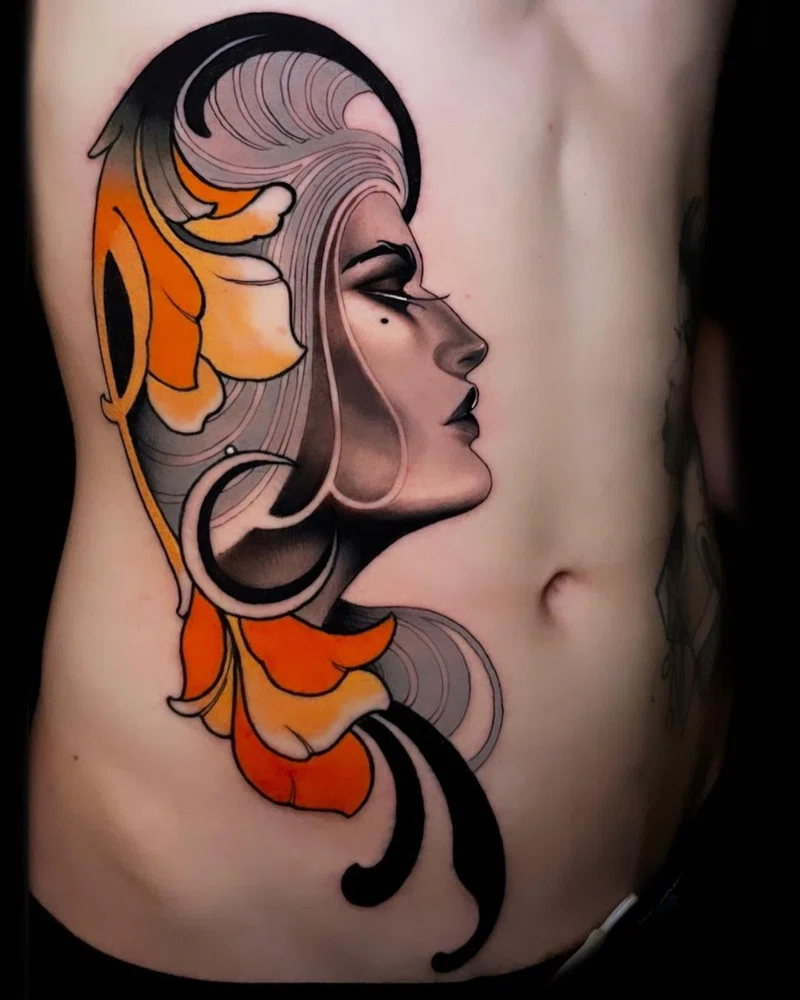 Lea will share with us her experience on how she has been able to find a personal aesthetic.
"After more than 20 years in the profession and going through various styles, I have tried to synthesize the knowledge acquired to achieve elegant and serious tattoos, so that their aesthetics do not expire with the passage of time.
The mystery of finding a taste for simplicity is within everyone's reach."
AMAYRA
NEORIENTAL
Personal Instagram: https://www.instagram.com/amayratattoo/
Instagram of the studio: https://www.instagram.com/gotamartattoo/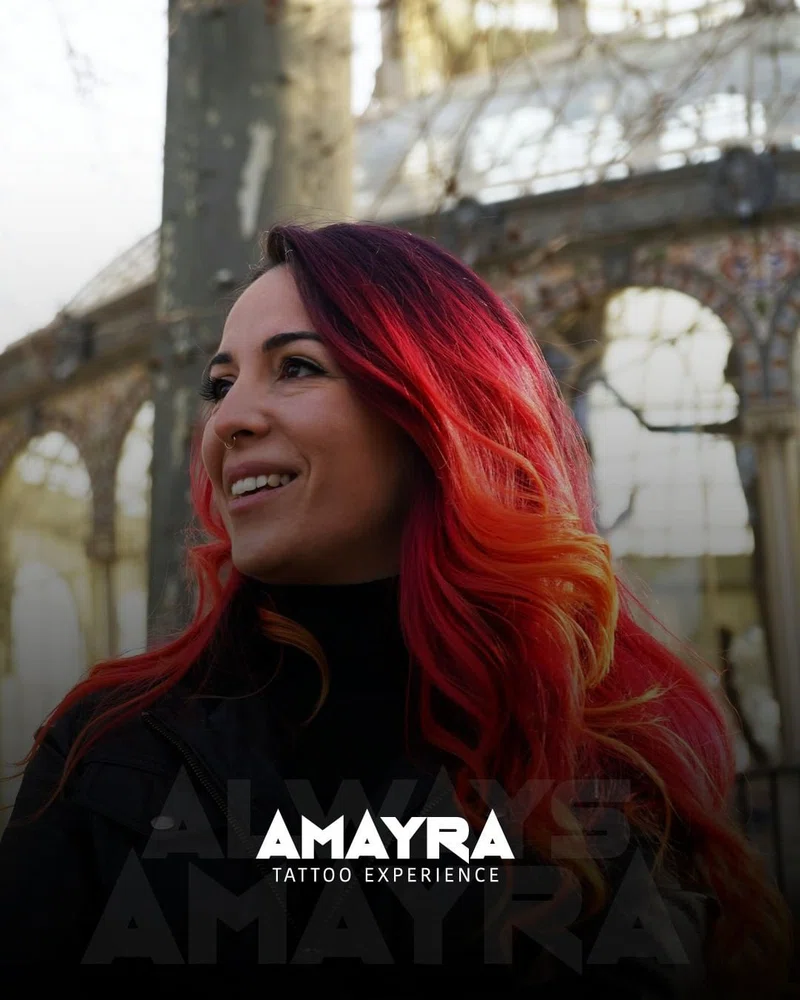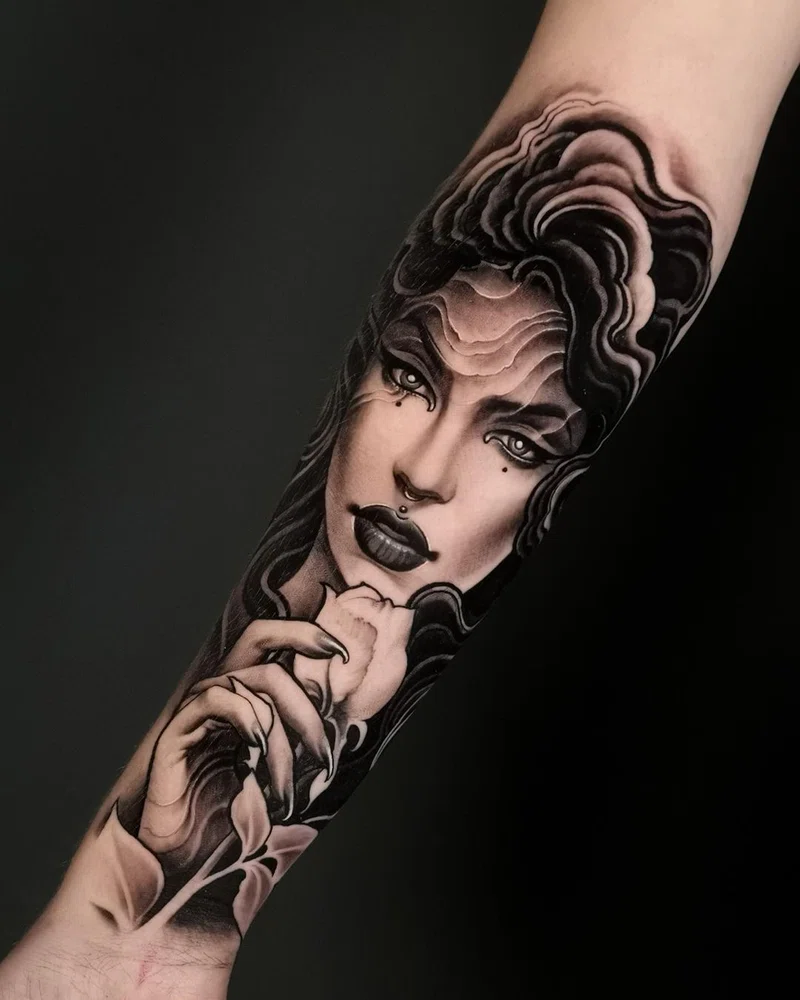 Amayra invites us to reflect on how we can take advantage of the shapes of the body to design a suit that moves in harmony with the skin, create optical effects to enhance the natural shapes of the body and correct imperfections.
Also, it will instruct us on how to connect several tattoos in a balanced and fluid way, as well as how to develop your own style, along with the application of 3D in tattooing, among other artistic techniques.
"The tattoo is a mix between design and sculpture, they are flat images applied on a three-dimensional canvas, which also moves, ages, is alive and must work visually from all angles, so I will talk to you about how we can take advantage of the body shapes to design a suit that moves in harmony with the skin, create optical effects to enhance natural body shapes and correct imperfections."
DANIELS BAUTI
NEOUVEAU
Personal Instagram: https://www.instagram.com/danielsbauti/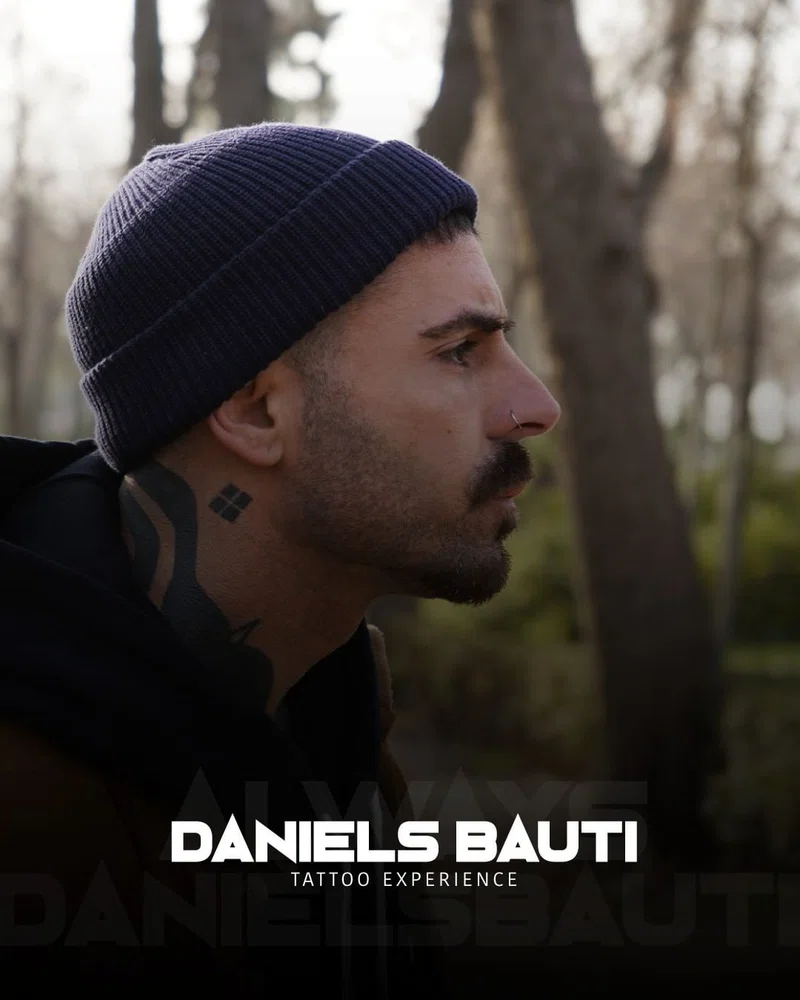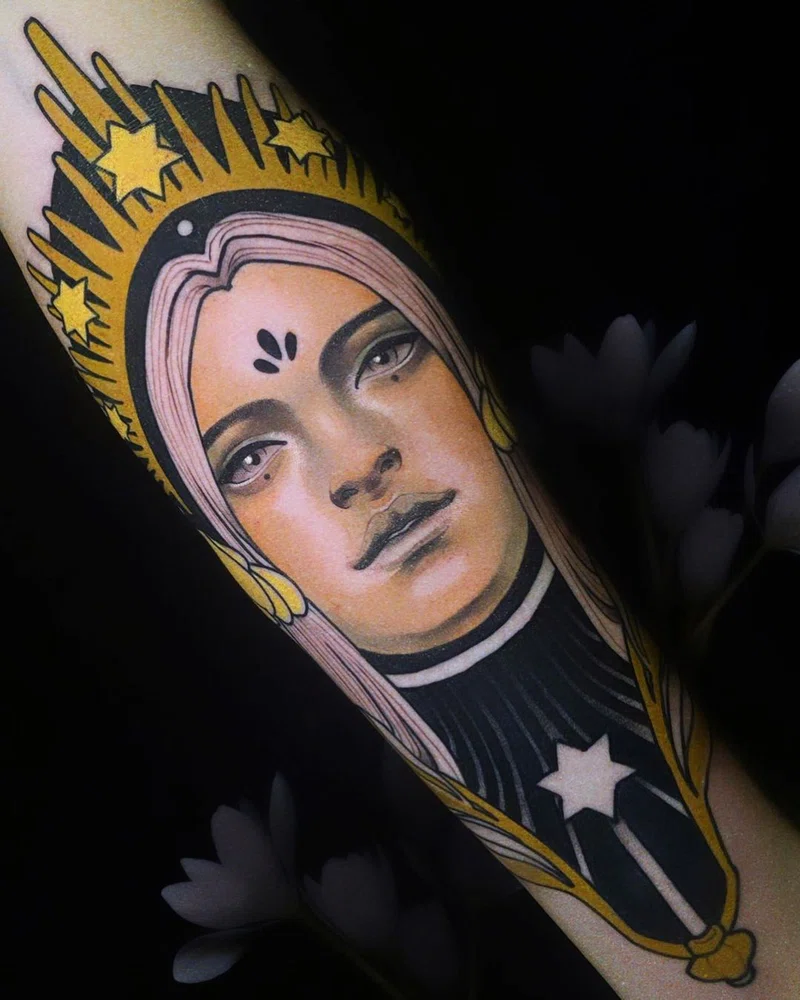 Daniels will tell us about the importance of size, composition, and balance that the tattoo design must have. Also, he will mention the importance of black, the balance of colours and how to apply them.
ANDRES INKMAN
NEOCLASSIC
Personal Instagram: https://www.instagram.com/andresinkman/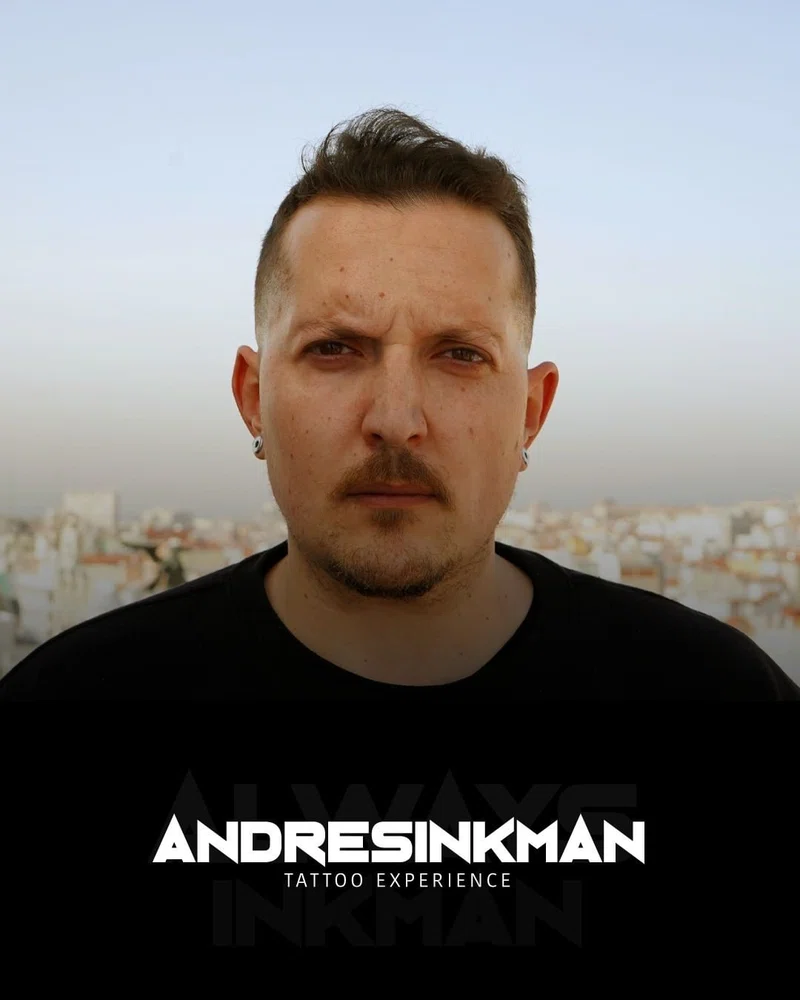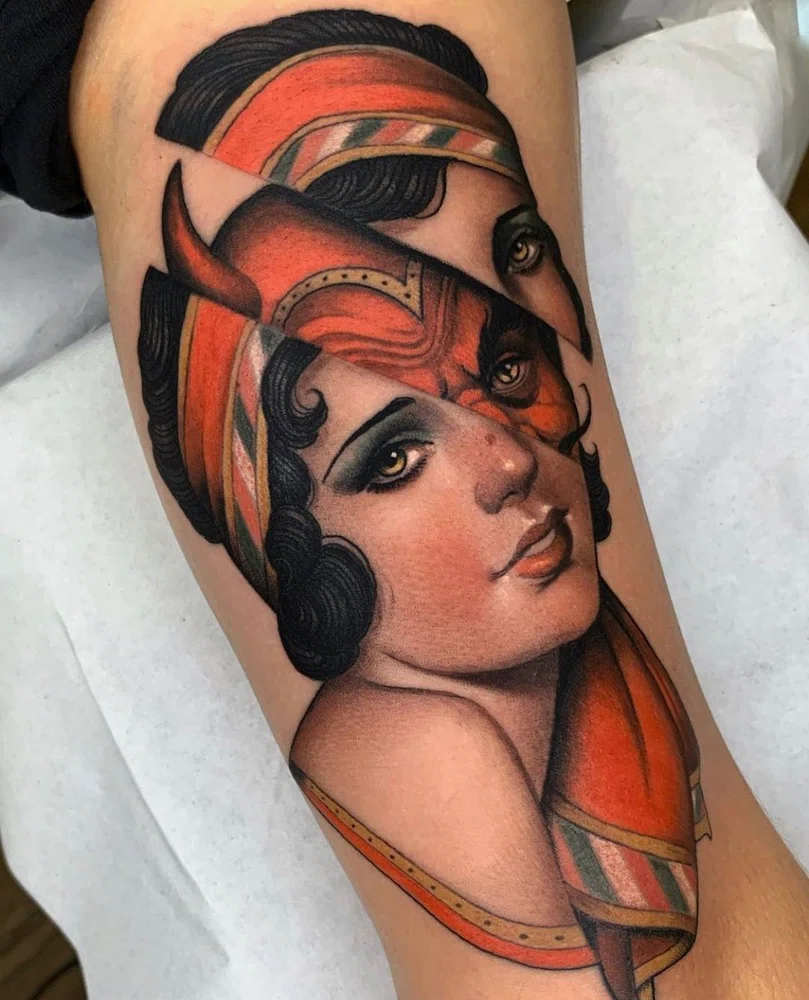 Andrés will explain several things, starting with his experiences and learning at 17 in the world of tattooing, giving the greatest importance to drawing.
He will reflect on the different styles he has worked on to create a recognizable aesthetic, how to draw on them to apply them to your way of tattooing. Review your way of understanding the tattoo from humility, respect for the client, colleagues and above all, to this profession.
"My tattoo is based on an aesthetic of ancient illustration, mixed with the traditional but still being a tattoo."
He will explain how I have come to unify these concepts, despite being a style still in evolution and discovery, full of possibilities.
Finally, he will review with the guests, how to draw from references and without them, the tips when designing and balancing a tattoo well and his technique for applying colour and black, materials, colour range and the stencil, among others.
DAVID MENTION
NEOTRADITIONAL
Personal Instagram: https://www.instagram.com/davidmention/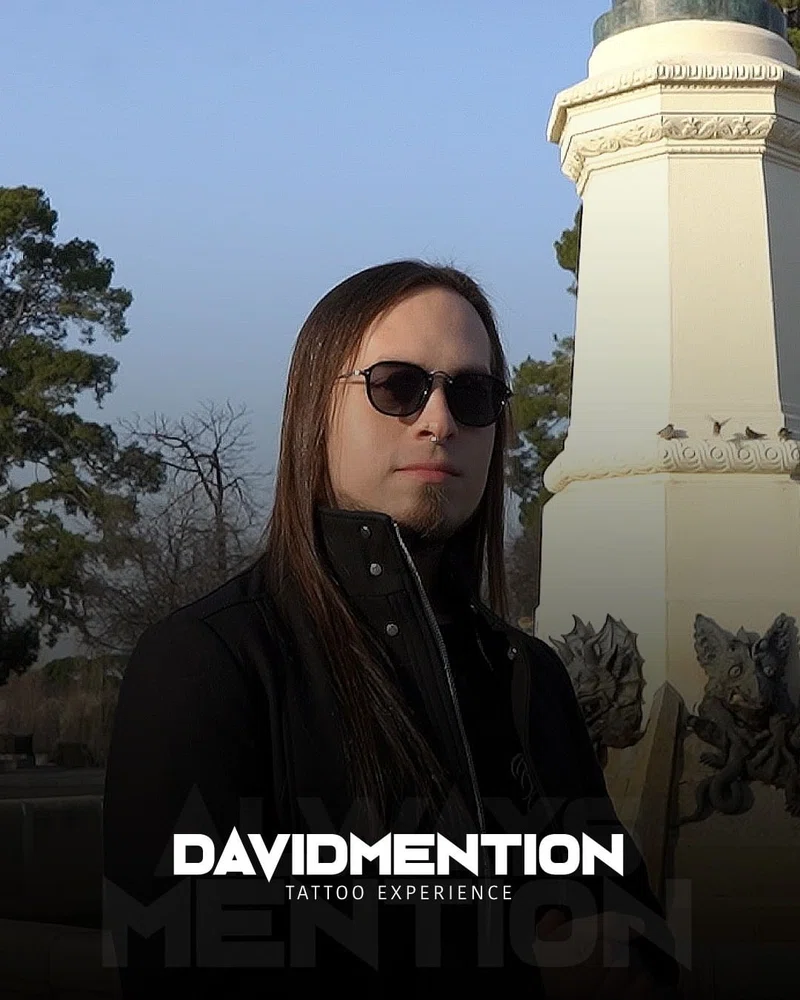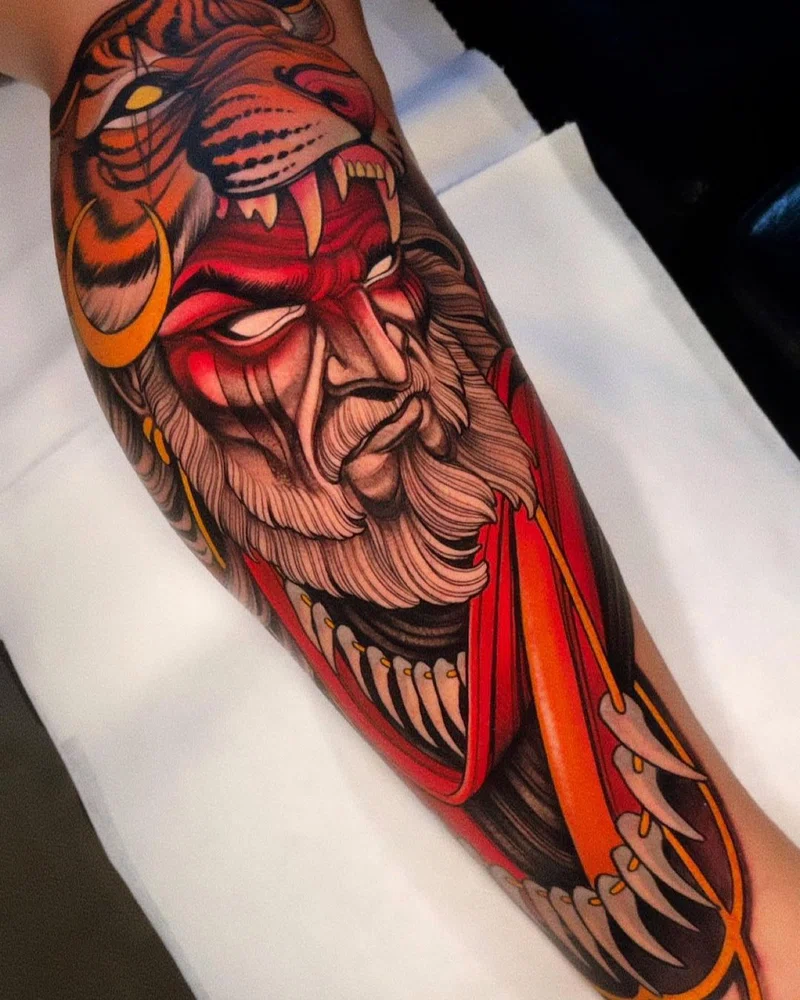 David will share a model that consists of 4 fundamental areas that, to this day, when studied and developed, have brought him great satisfaction and achievement in his career as a tattoo artist than in previous years, the keys to a lasting success.
It will also talk about some technical aspects, such as the application of colour and the management of colour palettes based on the longevity of the tattoo. He'll do it through practical examples and functional exercises that will allow experimentation and better exploitation of colour in the tattoo.
"Throughout the development of my professional career, I have discovered that building a prominent career in the artistic world requires more than working hard to develop a technique, seeking to change some paradigms around tattooing".
Topics
During the 3 days, talks will be given with different and interesting themes that will be given by the different tattoo artists that make up the experience. Drawing, colour composition, large format design, effects and advanced techniques, culture, profession, relationships, and study will be discussed. It will really be a great event!
Sponsors
The event will have two great sponsors, who will actively participate in the event and will distribute gifts as souvenirs and displays of their brand.
The chosen brands are:
Cheyenne: Leaders in the market for innovative and high-end tattoo machines.
Vice colors: artistic pigments with a varied colour palette.
What should I doif I want to attend the event?
There are two ways to participate in the Seminar:
- Book your space with 50% of the total value of the three days.
- Get your ticket in a one single payment.
To buy your ticket, click the link below:
https://www.allwaystattooexperience.com/book-online
Event on Instagram: https://www.instagram.com/all_ways_tattooexperience/
Will you attend this event? Give your friend a shout and go together!