Minimalism: FineLine tattoos
How to do FineLine tattoos?
19 January 2023
Minimalist tattoos started to be a trend a while ago and have become part of the tattoo world in very striking ways.
Some clients prefer a more discreet tattoo with less complex designs, so this style is ideal for them.
But they also mean a great challenge for artists, since precision and well-defined lines in a single stroke are what prevail in them. This requires a lot of practice and skills in the wrists to use the machines and the needles.
Within minimalism, we can find several styles. As is the case with FineLine tattoos, one of the most required that transcends generations.
Do you want to know what they are about? Let's see!
What is minimalist style?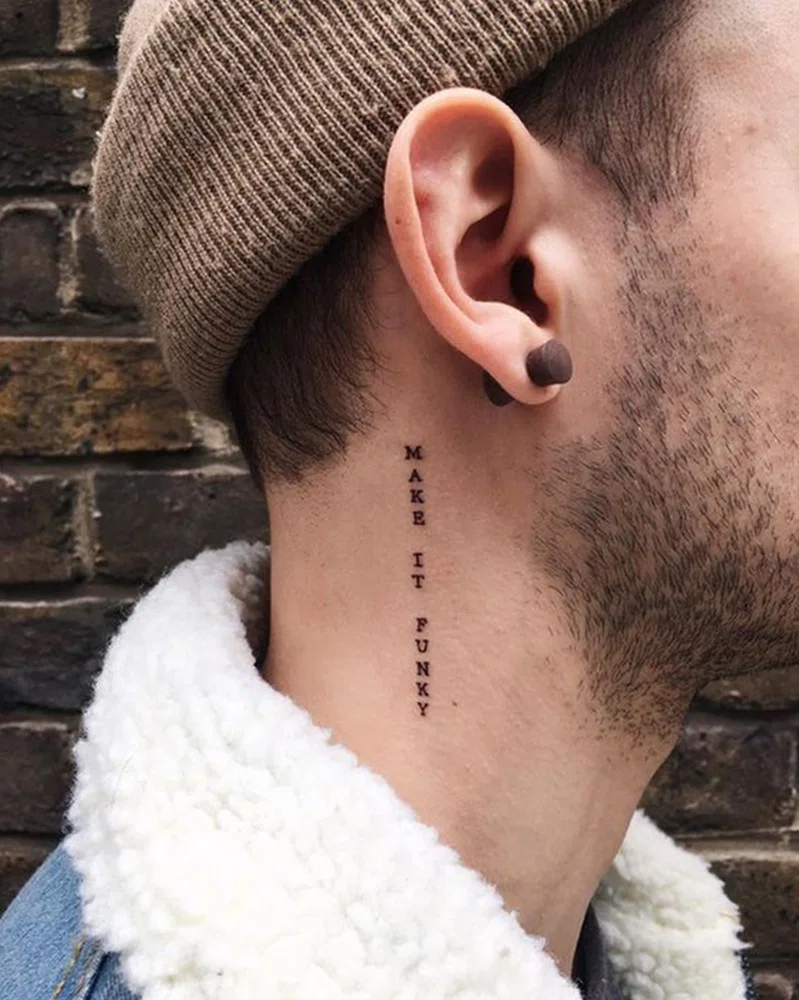 Minimalist tattoos have become the favourite of many people. The level of simplicity and discretion, as one of the reasons why many clients prefer them over others.
The minimalist tattoo seeks to identify itself by having its identity, which synthesizes figurative or abstract designs of all kinds in small sizes.
The simplicity in the lines, when it comes to minimalism, refers to a very elaborate design concept. Achieving synthesis requires a great analysis of objects and forms.
This style of tattoos, also called 'tiny tattoos', is very common on the wrists, forearms, above the elbows, behind the ears, ankles, and ribs.
What is FineLine?
As we have said before, reaching a synthesis in the image requires previously studying the form to highlight the most important and relevant that defines it. In the minimalist tattoo, the FineLine style is the most relevant.
This style is for all tastes, and many people take it as a detail to decorate or perfect the look they want to wear or the fashion they are interested in.
FineLine tattoos can be phrases, letters, drawings, or words that define the client in a personal aspect. In general, they are closely related to emotions and, although they are very subtle, they usually have a fairly strong symbolic meaning.
On the other hand, since they are fine lines and small designs, they can be an excellent option for clients who do not tolerate pain.
But in no way can they be considered for tattoo artists who are just starting out in this art, since they have a very high level of complexity and demand exhaustive determination in the strokes.
But why does this happen?
How are they made?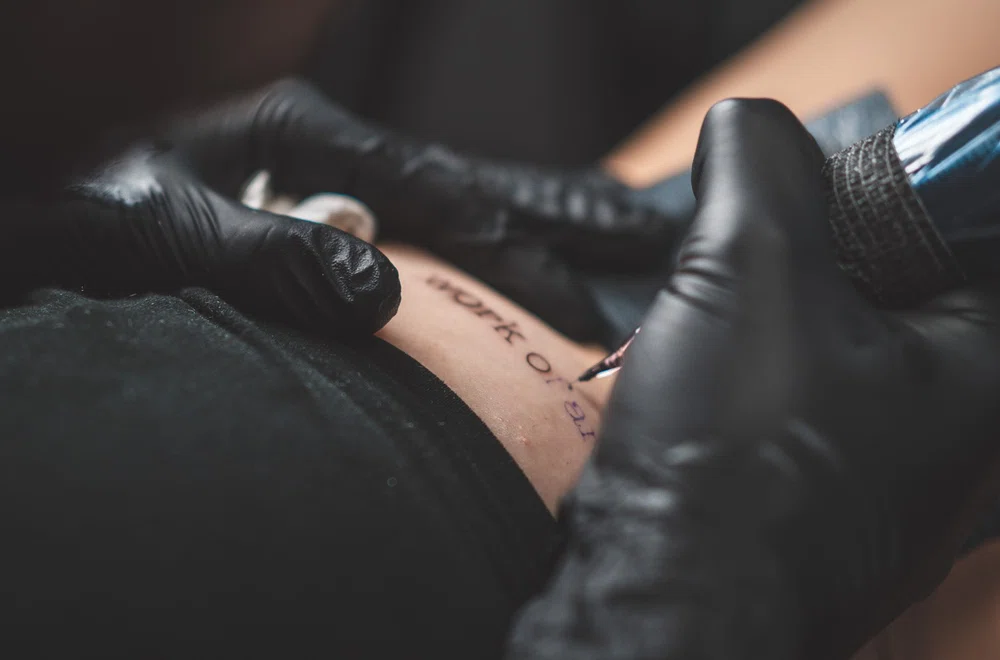 To make them, there are not too many secrets apart from the technique and an exceptional practice to achieve defined, neat and well-directed lines.
Usually, one, three, or even five round microneedles are used.
At first glance, they are simple designs because in themselves they do not have major design complications, nor are they typically combined with different techniques. Nevertheless, they are really difficult to achieve.
Keep in mind that the drawn line will be the only one in the tattoo and if it does not look good, the entire design will no longer look good. There is no margin for error here.
Therefore, to do them, you will need to be very clear about handling your equipment and know how the different types of skins behave and the areas of the body to be tattooed. And this is only given by experience.
On the other hand, apart from the machines, there are artists who perform them with the handpoke technique and achieve excellent results.
This may take a little longer to do, but it's time gained by paying attention to every little detail and valuing, from another perspective, the craftsmanship in the art of tattooing.
FineLine tattoos, do they fade faster?
Although all areas of the body would be acceptable for this type of tattoo, it is important to know where to tattoo it. Keep in mind that, as they are only subtle lines, often delicate and small, choosing an area with a lot of friction would not be ideal.
The good ageing of the tattoo and its durability over time will depend a lot on the area in which they are made and the care applied.
For example, the palms of the hands or on the feet would not be the most advisable area, since they would be more exposed to alterations and loss of pigmentation.
However, if you are a responsible tattooist, and you care about good execution and good results, you could guarantee fine lines that last over time.
In colour or with black ink?
In general, these types of tattoos are usually done with black inks and without many colours, since their simplicity is striking on its own, and this applies to colours. It is possible to find them in monochrome, that is, only in one colour.
Many clients and artists prefer black as the main thing in FineLine tattoos, not to add more complexities to simple tattoos.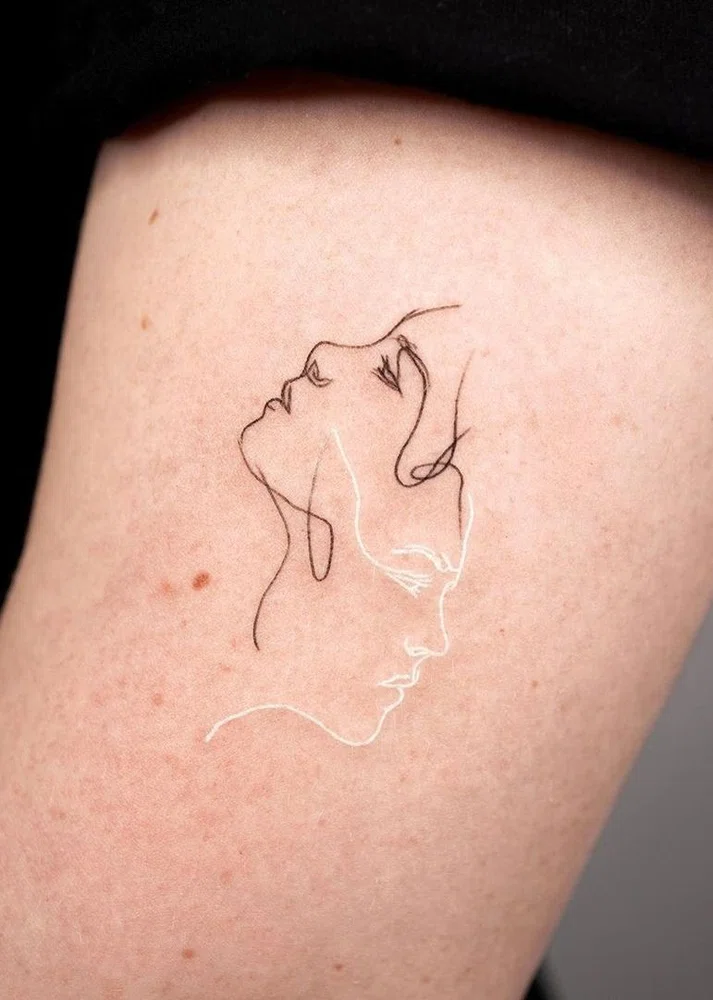 Simple, but complex
The options to make tattoos in a delicate and discreet way can be several. However, the FineLine style is ideal for people who want to keep neatness and simplicity.
As we have mentioned, this style demands skilled strokes and involves complexity when making them, since a wrong stroke or a mistake could not be solved or covered up, and it would ruin the entire design.
It is an ideal option for clients of all types: people who are getting tattooed for the first time, clients who do not want to show off their tattoos that much, or people who look for a rather discreet and refined appearance.
In addition, they are a trend among people of all ages, especially among young people. Although it appeared a few years ago, FineLine tattoos are here to stay.
What do you think? Do you like this style? Would you like a tattoo in this style? Drop us a comment