Learn to draw for tattooing
Everything you need to know to draw and design your tattoos
28 September 2023
As you know, tattoos and drawings have a lot in common, do you know how important they really are?
To know how to tattoo you have to learn many things, how the skin reacts, how to master the different models of machines, inks, etc., but first of all drawing.
It's great if you have an innate talent for this, but if you don't consider yourself an expert, you can learn. Keep reading to find out everything you need to know about drawing and tattoos.
The importance of drawing in tattooing
Drawing techniques are essential to be a tattoo artist. Many believe that being self-taught and intuitive is enough, but it is not.
Learning to draw and learning the fundamental techniques will also give you many more tools and skills.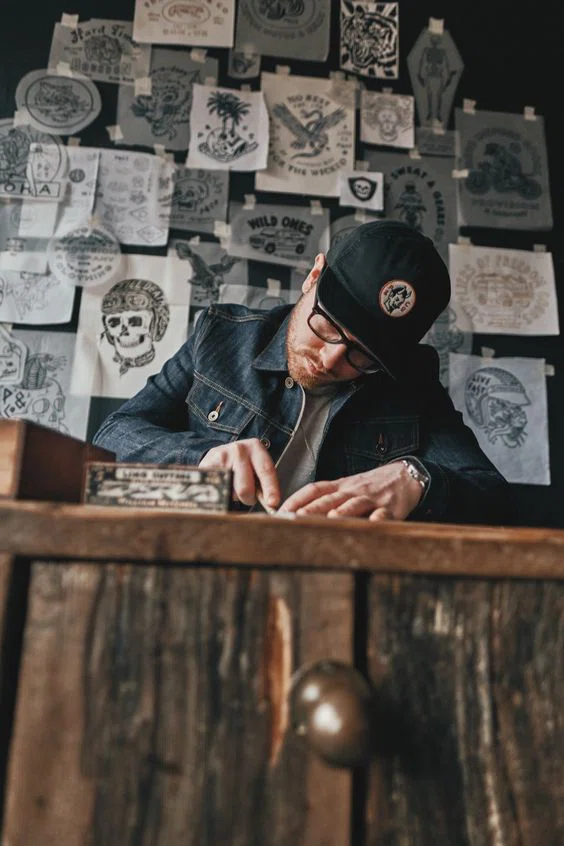 There are clients who know what they want, but most of them want you to design something with their clients so that they like it. This is why displaying your creativity and learning to draw will allow you to expand your imagination and achieve excellent results.
In addition, if you want to start selling your own designs, we recommend that you study the basics of drawing in order to take the leap and explore the techniques and styles to be able to build your own distinctive and personal style.
The lack of knowledge in this area is a drawback, since the final result will depend on the ease you have with the strokes. Besides, your mistakes will be reflected on your clients' skin, and nobody wants that.
Therefore, if you want to tattoo, find drawing training courses, long-term, short-term or workshops.
All knowledge is useful and in the future you will notice a turning point in your designs.
Where to start?
It's important to know how to draw for tattooing. Right, but where should we start? At first, it is not necessary to have the full range of colours in pencils or the best markers, the work is simpler. You only need three things: time, a pencil and paper.
Easy, right?
Many people believe that, in order to draw, you have to have the latest materials, have a large desk designed exclusively for this use, have extreme talent, etc.
People think they must have everything to start with something, but we do not realize that perhaps they are excuses or barriers for not doing it.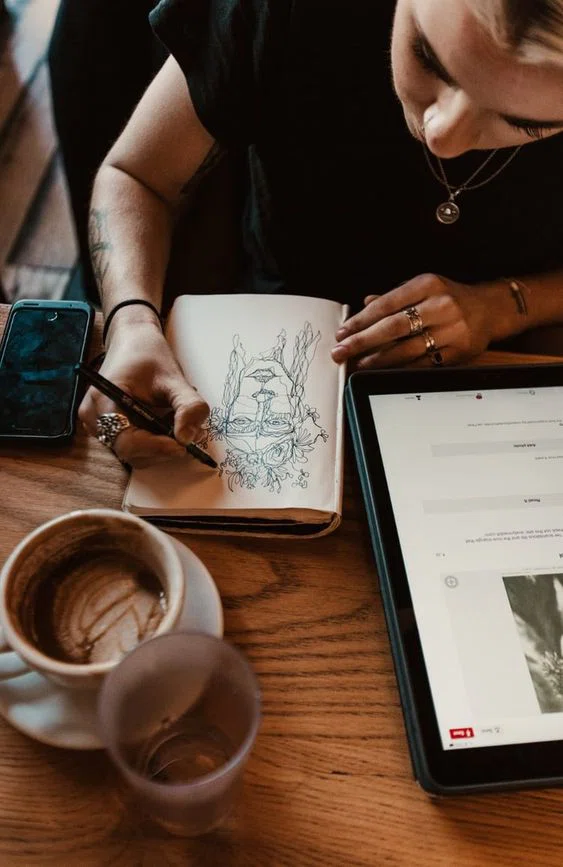 We recommend that you start this path of experimentation with what you have at hand. Do not be afraid of failure, beginnings are difficult and not everything turns out as we imagined, but this shouldn't stop you.
Keep in mind that making mistakes is part of the process and even if you are a great expert, you can also have ups and downs. Don't be discouraged!
Sometimes, you might be very inspired and everything turns out great, and other times it's just the opposite. It is quite normal! It happens to all of us. It's just the way it is.
The important thing is that you are clear that learning to tattoo goes hand in hand with learning to draw, and you can practice this at any time. Perseverance is key.
What to do if you go blank?
Ok, you finally took a sheet, you have your pencils or pen ready, you have good light conditions, and you feel comfortable, but… Suddenly you look at the blank sheet, and you can't get out of there, you just see it whiter and whiter. Don't panic!
The lack of inspiration can attack you, the lack of ideas can happen very frequently. If you are going through this, you can start by copying a drawing. Don't think about it so much. The first thing that crosses your mind should work.
You can copy it freehand, that is, just looking at the image and trying to copy it on your paper, or you can trace it (just for practice, never copy or trace another artist's design for real use).
It might seem pointless, and you may think "Why am I going to trace a drawing when what I want is to learn how to do it?" Trust us, this works too.
We recommend that you start with simple things to go from less to more. This way, you will see that you will not feel so overwhelmed or so demanded.
If you're one of those perfectionists who don't do anything unless it is flawless. Come, we will give you a hug, we know what you're talking about. That is why going from less to more is going to solve a lot of the mental obstacles you may have.
What techniques do you need to learn?
Outlining
This technique is one of the most important and used, since its function is based on defining the contours of the illustrations.
Their appearance can vary depending on the chosen style and the client's taste, choosing to generate thicker or thinner lines.
The correct use of lines will make you stand out as a professional, since it is usually the base of tattooing.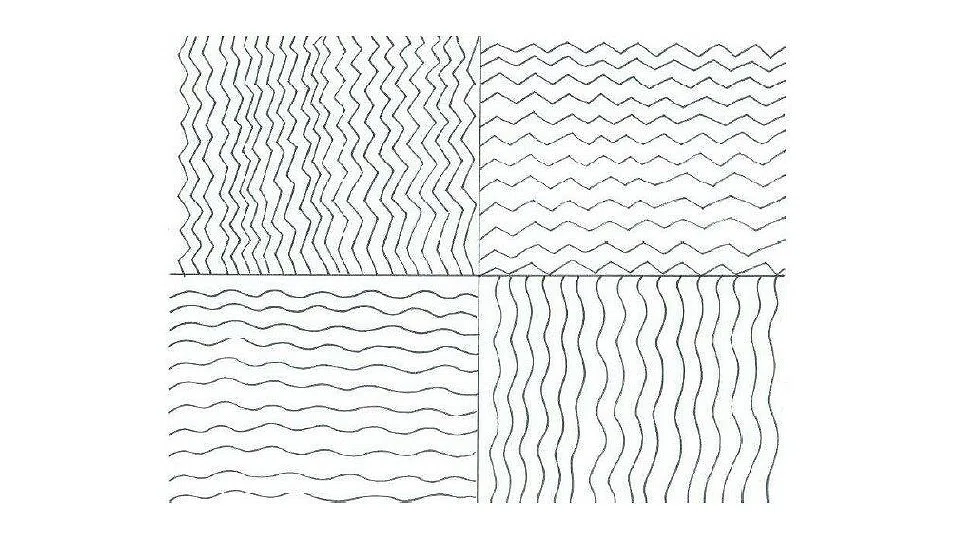 Colouring
This technique consists of the internal colouring of the drawing delimited by lines. Both black and other colours can be used, and its finish can be more intense or lighter, depending on the function it fulfils.
The important thing here lies in the neat and complete filling.
If the technique is not well applied, the lack of ink in some areas may make it look weird.
Shadin
Working with lights and shadows could be said to be one of the indispensable things in drawing. Mastering them will give you the professional touch. To understand the three-dimensions and be able to generate depth, understanding how light works in objects is essential.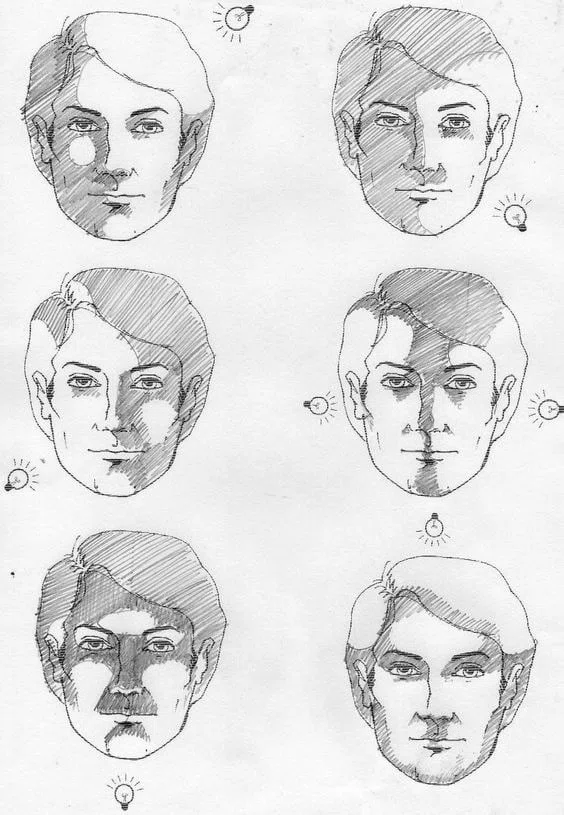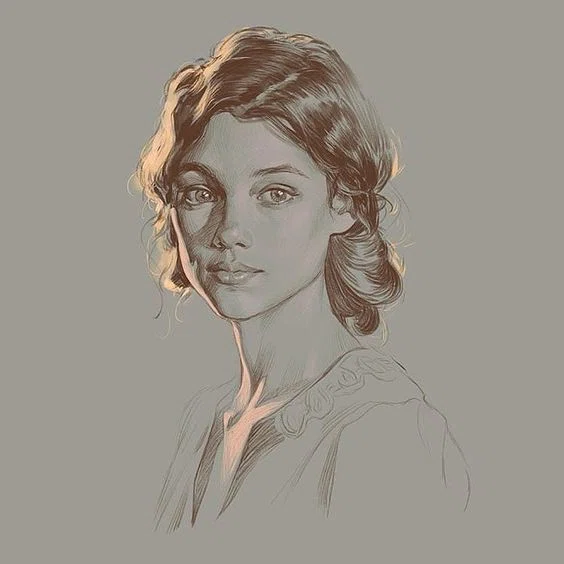 Practice as much as you can and always remember to go from more light to less, that is, go darker little by little to achieve good shading. Always start with the light tones and gradually add the dark ones.
Detect where the light comes from, so you can determine the shadows and their functioning.
Shape
Learning about the morphology and anatomy of objects and the human body is critical. Study how they are drawn, it is not always about just making lines. To draw the correct or desired figure, you must follow other steps until you render them realistically.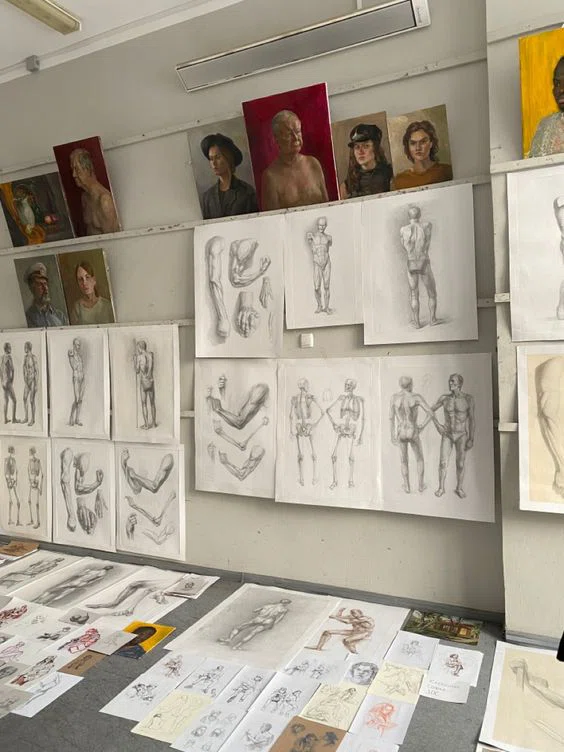 Even if what you want is not to be realistic, we recommend that you practice these techniques so that you can detach yourself from them as much as you think necessary.
Try to design geometric figures. Abstraction can be a good starting point.
Composition
This is a strong point of drawing. When you add lines or figures together with colours, shadows and lights, you also have to take into account their arrangement in space.
To think about composition needs to take into account all the elements of the drawing and conceive them as a whole.
Learning to compose will also train your eye to more accurately place your designs on the client's body.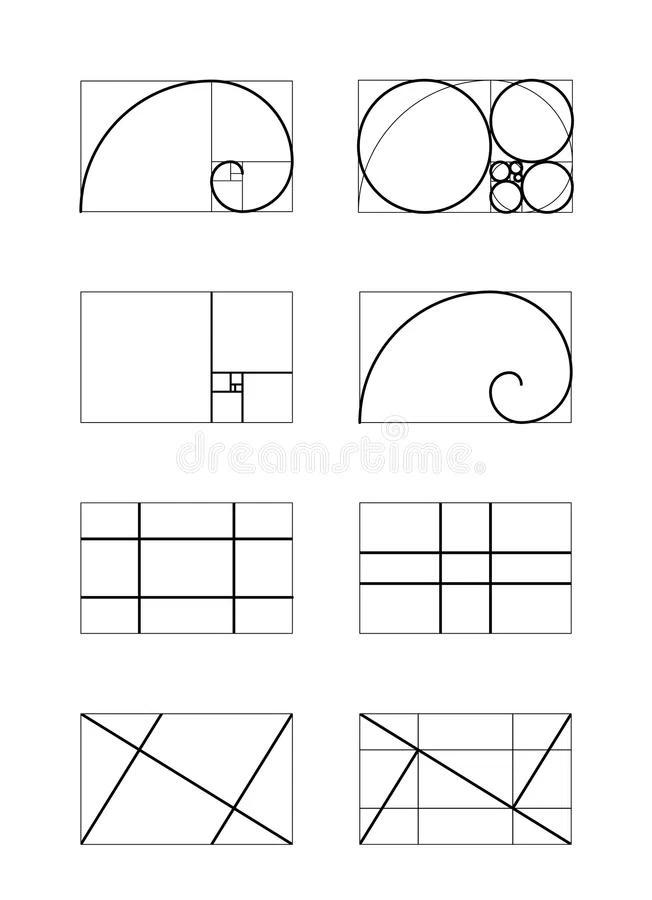 Train yourself, you can look at many images to have more references, even visual compositions that have nothing to do with tattoos, such as photographic, pictorial compositions, etc. You may also want to analyse series and films, go to museums or analyse abstract paintings.
In short, you have infinite possibilities that you can explore, do it!
Lettering and Calligraphy
There are many clients who prefer to get inspirational phrases or words tattooed, so knowing about calligraphy and constantly practising your strokes will give you more ease when making these kinds of tattoos.
Calligraphy requires precision and a lot of patience, so we recommend that you prepare yourself with time and try not to rush this process. It is very important to master fine strokes to achieve neat writing, your clients will appreciate this.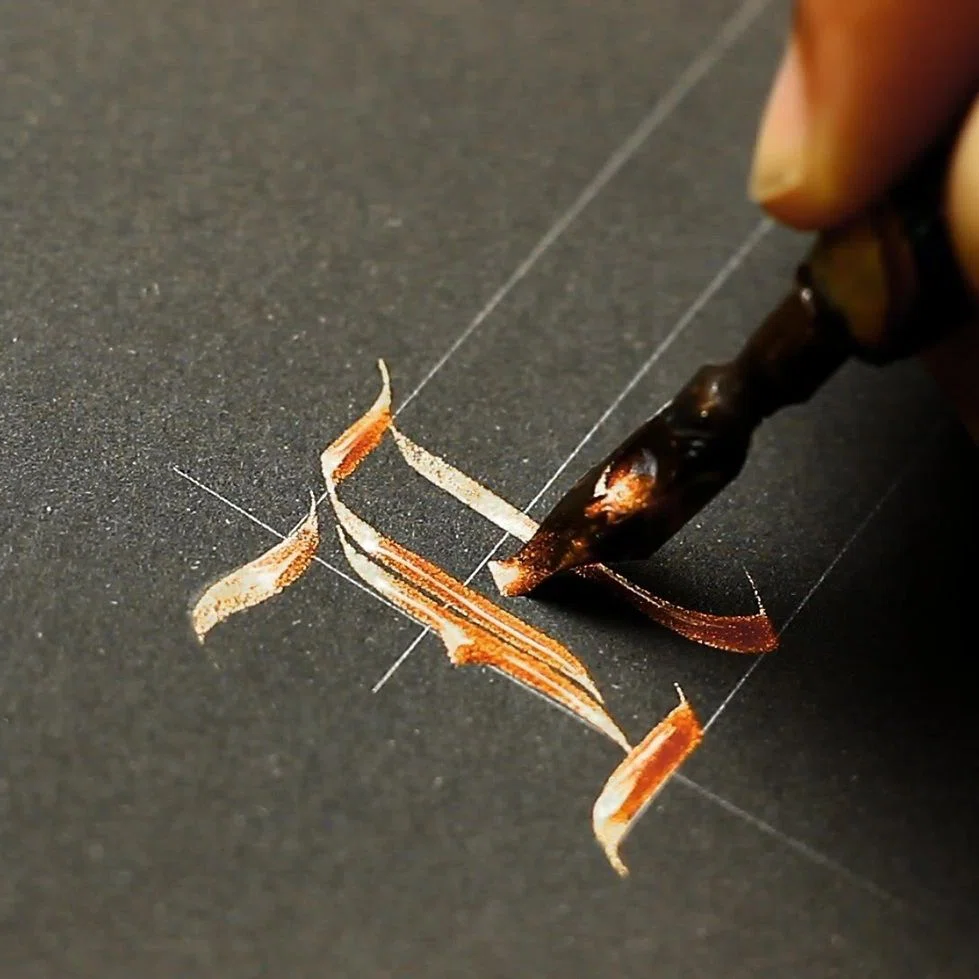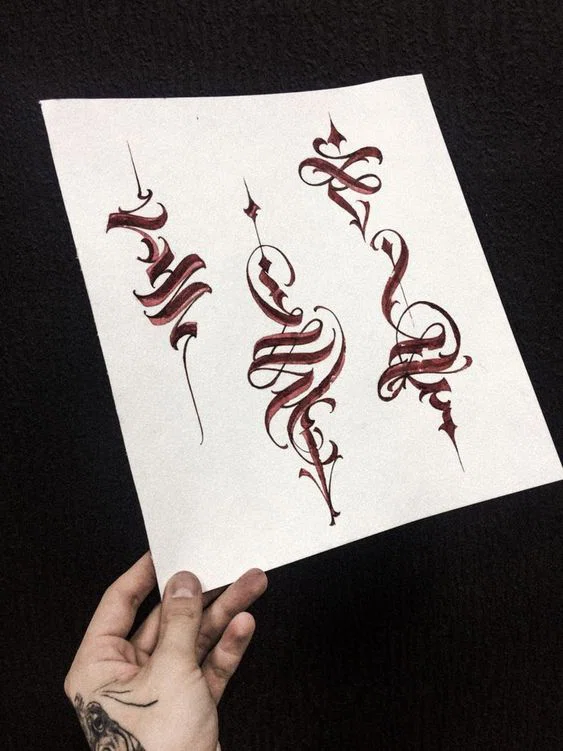 How to draw your own tattoos?
After practising the basics of drawing, you can take different paths and experiment with other techniques.
As tattoo artists, we must dedicate a lot of time to this, to better develop our art and style, until we have a distinctive style.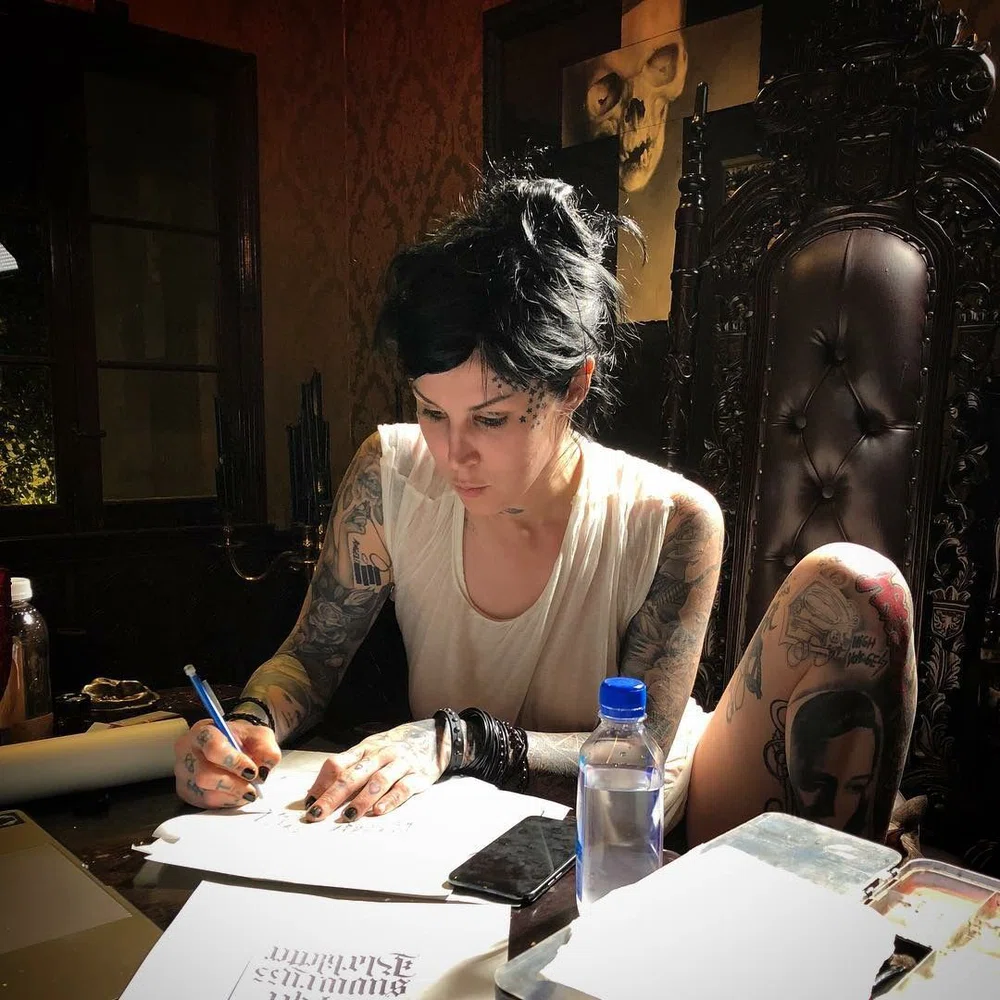 Remember that practising on paper is not enough, because you have to translate all this into tattoos. When you feel more confident, you can choose to practise by tattooing your clients or continue doing it on synthetic skin that will give you the possibility to try everything you need without harming anyone.
You shouldn't stick to only one style, at least until you manage to be more consistent in your work.
You may want to specialize in one style, but mastering other styles and classic techniques will allow you to offer a wide repertoire of tattoos for more and different clients.
Remember that those who want to do many styles might end up not mastering any. Therefore, when you find your favourite style, focus on it and do research, while also learning other things.
All the drawing techniques that you can learn will give you a great variety of tools. Then, you can stick to just one technique or mix several styles.
The path is infinite, discover it!
To speed up this design process, very effective applications have been invented and you can use them as an excuse to try other options.
Learn more about the best applications to design your tattoos digitally: Best Tattoo Design Applications. Drop us a comment!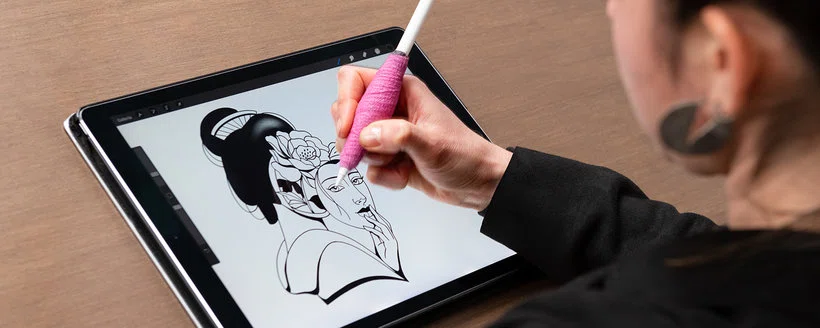 Practice: the real key to success
The best professionals never cease to amaze with their drawing skills. Constant practice, both with machines and inks, as well as with pencils and pens, will be the path to true success.
Work hard and you will see your progress and artistic growth over time. Don't mind whether you are gifted or not; everything can be learned. It is a matter of constant practice and training.
As you may have already noticed, the world of tattooing is truly exciting. So, explore it and try as many techniques as you can, including those you don't like so much. If you dedicate enough of yourself, it will be shown in your designs.
Is working on your drawing skills still on your bucket list? Nothing better than learning from a master in realistic tattooing who not only knows the basics of drawing, but has also polished them good to master one of the most challenging tattoo styles. Become an expert illustrator with our MasterCourse: Realistic Tattooing, with Coreh López.