Tattoos in royalty
When ink breaks all protocols
21 September 2022
Tattoos date back thousands of years in history, and they have meant a lot to human culture.
Tattoos have always been present. From native tribes to monarchies, they have crossed all borders.
Despite any stigma, people in power used to have tattoos. For some, it was an offence to traditions and protocols, whereas for others it was a breakthrough.
Keep reading to learn more.
Royal families and tattoos
Obtaining historical data on the first royals with tattoos is a bit tricky. European families probably have the most information about this, especially in England.
In the 19th century, King Edward VII, son of Queen Victoria and who held office for 63 years, had a religious symbolic tattoo.
At that time, princes used to make long journeys along the neighbouring continents' coasts.
During one of the trips to the Holy Land in Jerusalem, King Edward got a tattoo of the cross of Jerusalem to honour his Christian faith.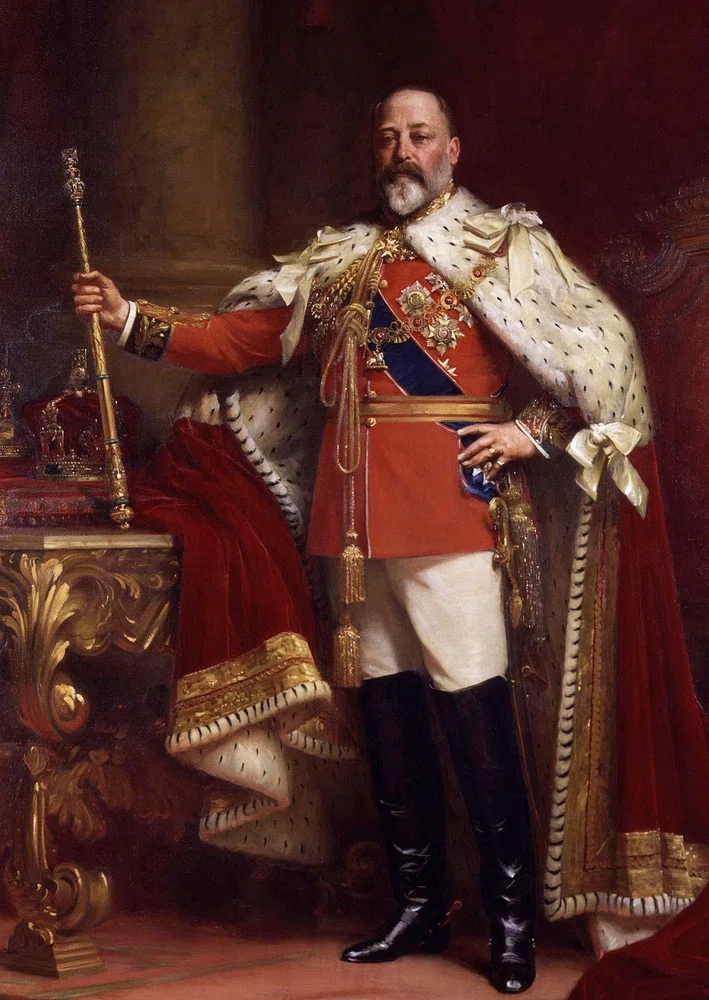 Even his children followed their father's steps, and they got tattooed by Japanese masters.
One of them, Prince George, had a white tiger on one arm and a blue and red dragon on the other, to symbolise the cultural union between the East and West.
But the Jerusalem cross tattoo became more and more popular, to the point that many royals then had it too.
Besides, as we told in this post on 8 historical figures who had tattoos, characters such as Elisabeth of Barbaria, better known as Empress Sissi, or Tsar Nicholas II, the last emperor of Russia, both had tattoos for different reasons. The princess got an anchor for her love for the sea, and the emperor got a dragon on his right arm.
On the other hand, if we travel back to the year 1066 King Harold II of England had "Edith" and "England" tattooed on his chest, to honour his two passions: his wife and his homeland.
In the 19th century, Archduke Franz Ferdinand from Austria had a snake on his right hip symbolising good fortune.
And the list of European royalty figures who had extravagant tattoos is endless, challenging both the times and the social class they belonged to.
Tattoos in modern royalty
While there is no ban on tattoos or piercings in royal families nowadays, they are still frowned upon by some royals, so it's best to keep them hidden. However, the younger ones don't seem to care that much, and they wear tattoos anyway.
In the Nordic monarchies, which are believed to be more open-minded, Sofia of Sweden, has several tattoos that she openly shows.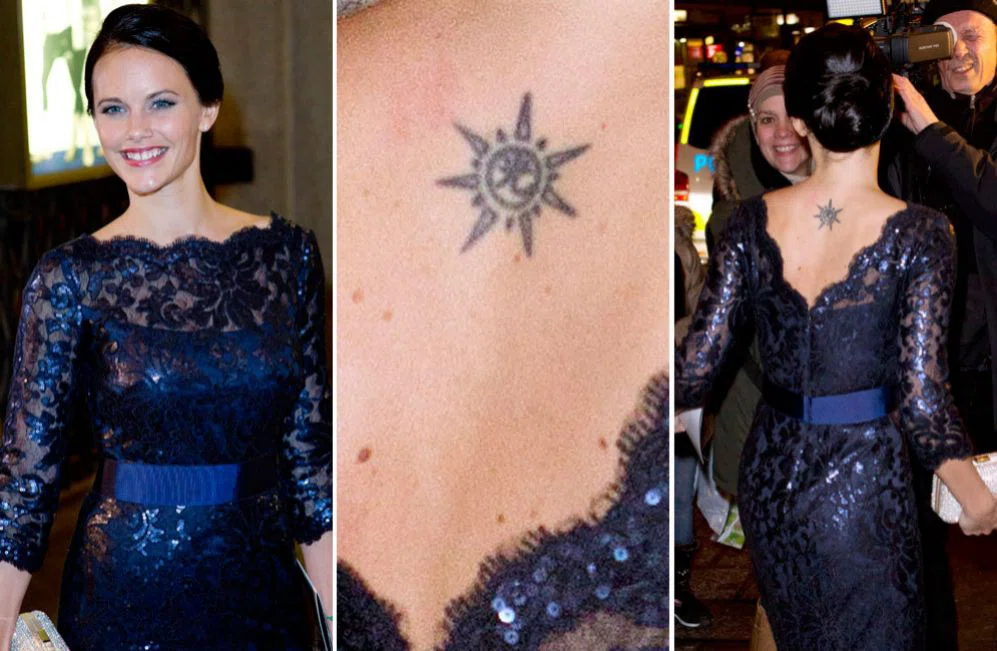 Frederick of Denmark has a whale on his right leg that he only shows in summer or when he wears shorts.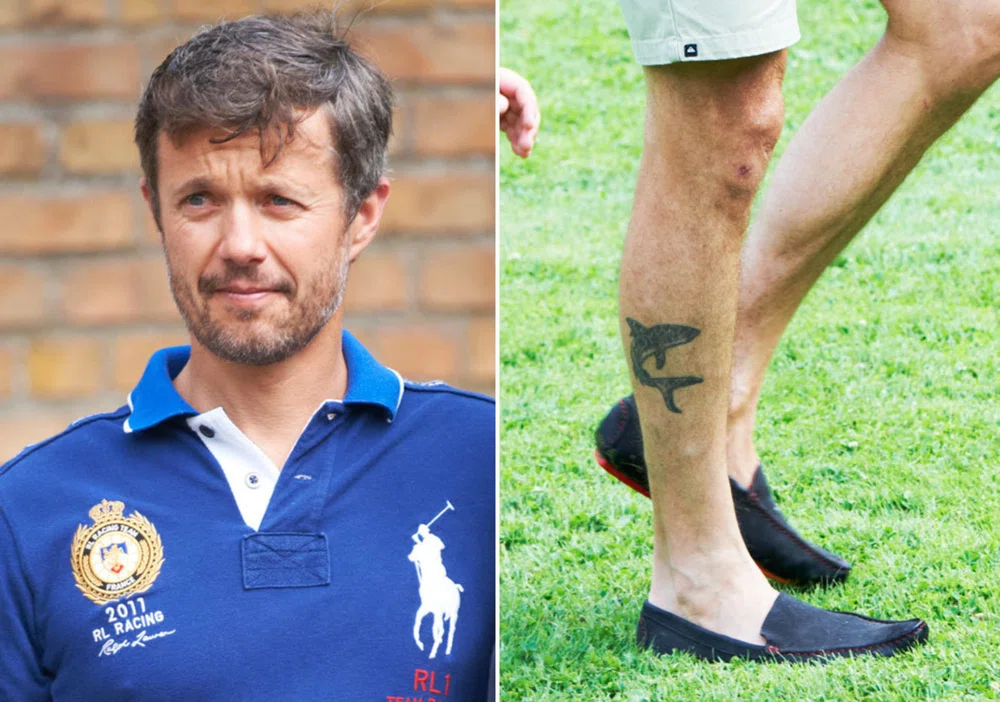 The Grimaldi family of Monaco has doubled the bet, for being the royal family with the most numbers of tattoos: Stephanie, two of their children, and Andrea, son of Princess Caroline of Monaco.
In Spain, the Borbon family has followed in the steps of Juan de Borbon, who had striking sailor tattoos on his arms and chest. In his youth, he had been in the navy, and it was very common for sailors to have this style of tattoo.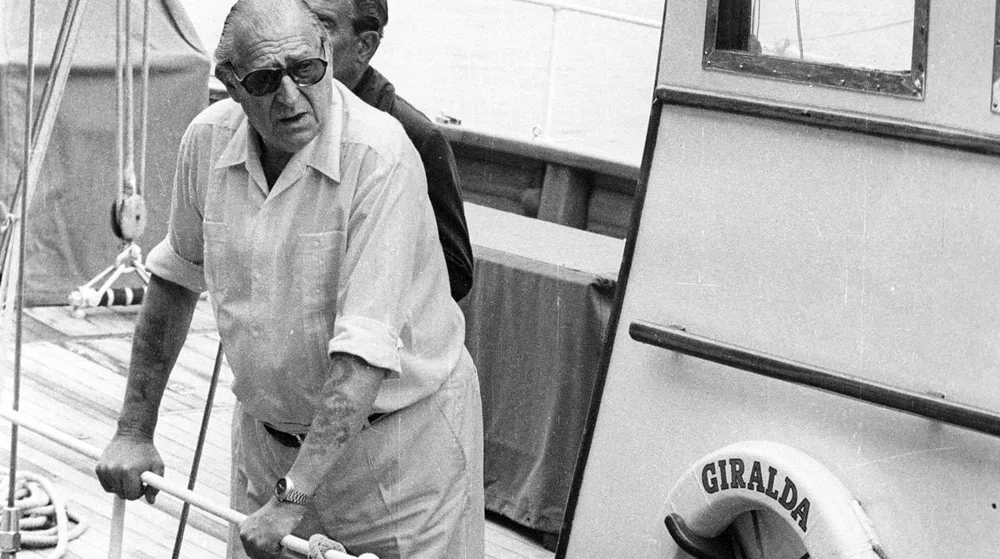 His great-granddaughter, Victoria Federica, did not hesitate to get a tattoo just like her great-grandfather, a small design on her wrist.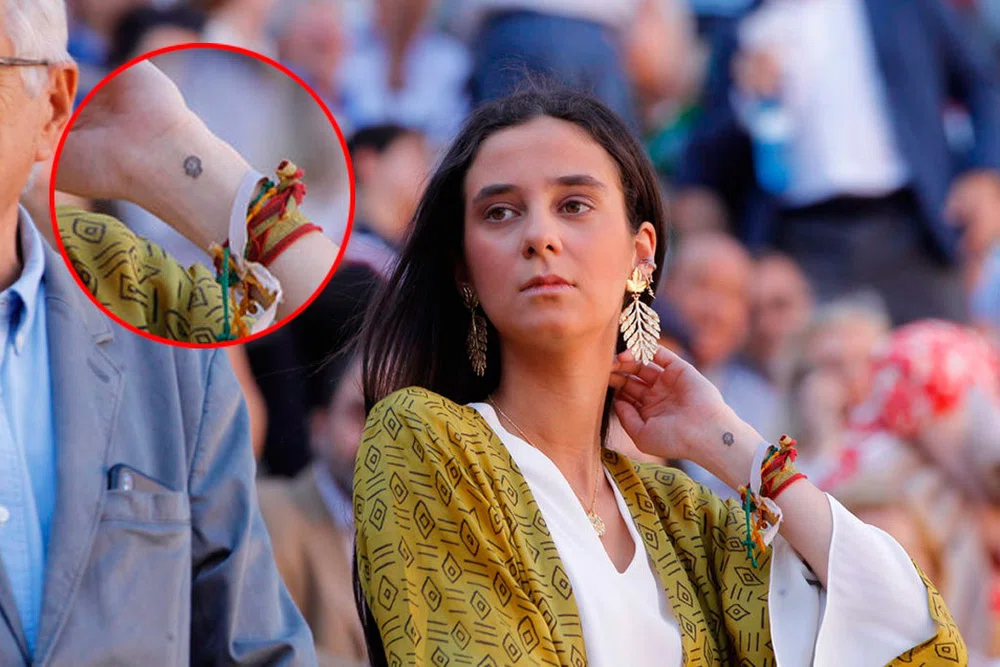 In contrast, the House of Windsor seems to be the most tattoo-averse royal family. Camilla, Kate and Meghan have been closest to having a tattoo, as they once had traditional henna designs while travelling.
Although the first one to get a tattoo (and so far, the only one) was Lady Amelia Windsor, who has a tiger on her back and a small design on the ribs.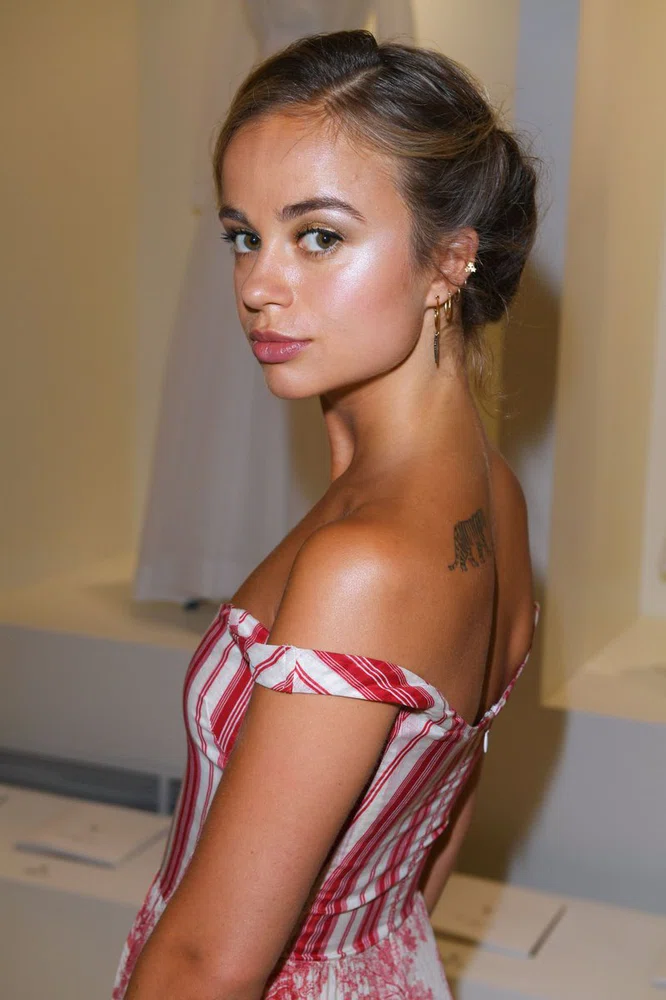 Tattoos for all social classes
As you can see, tattoos do not exclusively belong to a specific social group, as it is often believed. On the contrary, tattoos have transcended classes and are a tradition as well for royals.
Therefore, whenever you hear that tattoos are not for everyone, maybe the answer is no.
What do you think? Were you aware of royals having tattoos? Drop us a comment!