Tattoos that last only 1 year
The new trend in tattoos that fade after a few months
10 August 2022
Tattoos are for life… Or at least they were until now.
There are many ways to make temporary tattoos, such as the use of henna or other pigments, but can you imagine tattooing with inks that last only 1 year? What would you say about this?
This company designed a type of ink that does not remain in the body for more than 15 months. This is completely innovative, do you want to know more about the company and how they do it? Keep reading to find out.
What are temporary tattoos?
What are temporary tattoos, and why get one?
Temporary tattoos can be made in many ways, either with henna or with the so-called inkbox, which are a template with printed designs that stick to the skin and can last up to one month.
Deciding on the tattoo that will accompany the person for the rest of their life is not an easy task. There are those who don't think about it so much and just get stuck and that's it, and there are others who prefer to think it twice. Also, the fear of regret haunts our clients all the time, including ourselves as tattoo artists.
Among so many reasons, the latter may be the most significant when choosing temporary and non-permanent tattoos. Perhaps your client is not entirely convinced and they just want to see how a design looks on their skin, but not forever.
Or, on the contrary, they want to change designs all the time without generating a greater impact on their skin. With temporary tattoos, if you make a mistake, it would be nothing serious. You just need to wait and that's it.
But, could we really say that these types of designs are tattoos? Some people don't use this definition, since they consider that tattoos are only those that are made with ink and needle and the others are only drawings and paintings… We can't judge them!
The benefits of making this type of tattoo are obvious: they do not hurt, they are not risky, since it is not necessary to injure the skin to be able to make them, they are cheaper, and most importantly, they are removable.
Tattoos that last only 1 year?
But, what if we told you that there are tattoos that you can make in a traditional way and that, after a few months, they disappear?
This is the innovative and promising ink technology in the market that will change the way tattoos are conceived. You can puncture and use your machines, but instead of making a permanent tattoo, it would be semi-permanent. Unbelievable, right?
Ephemeral is a company dedicated to the study of this type of ink, and they have spent six years developing this technology, making tattoos in a traditional way, but with the difference that, over time, they fade away. The ink particles are divided in such a way that they disappear after 9 to 15 months.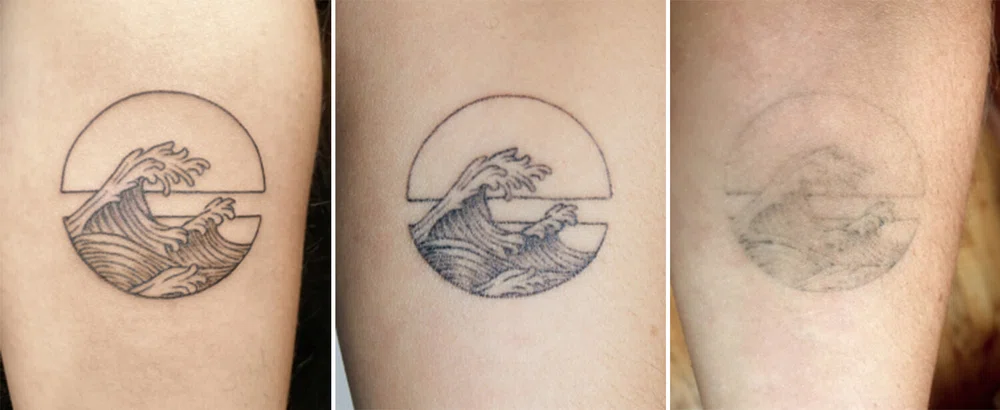 This is a completely new technology. It uses plant extracts in the ink composition, which makes it less harmful to the body. Made out of a biodegradable solution, it is designed to literally dissolve and break down into tiny particles for the body to excrete it naturally.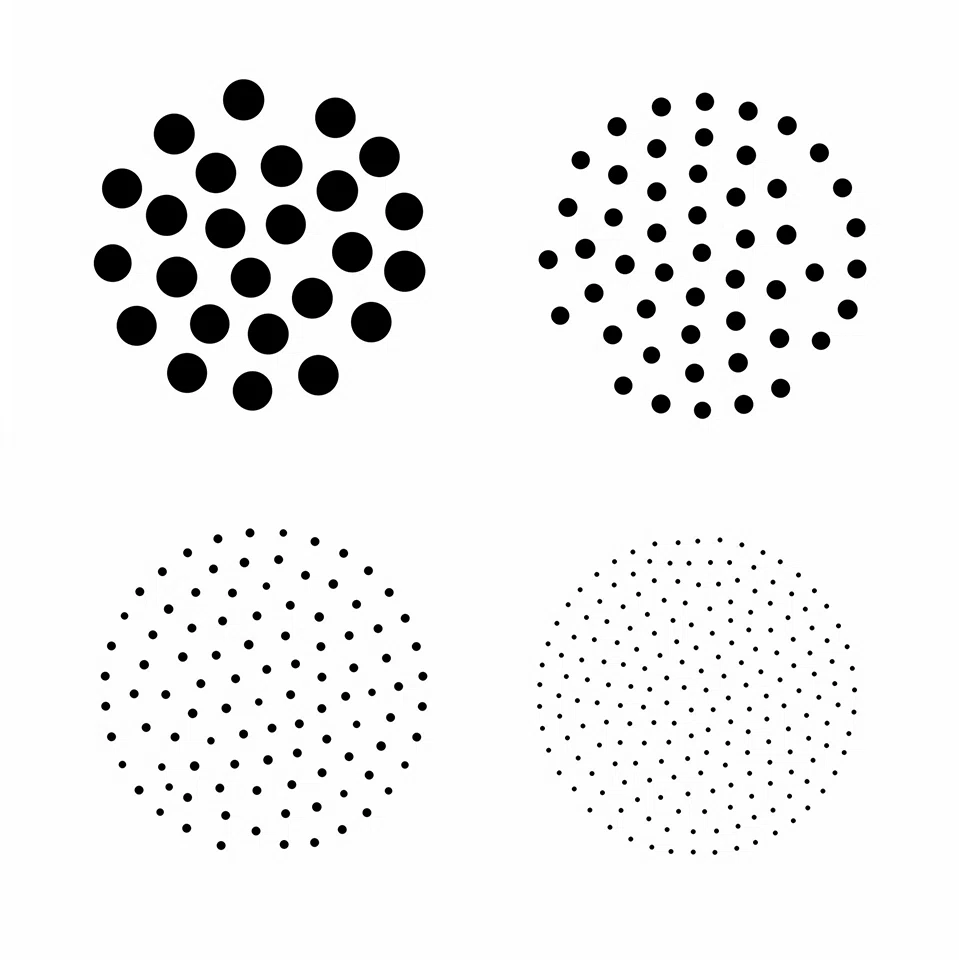 The immune system transports these particles both to the outside and inside without generating a major impact on health.
Something important to note is that the creators of this ink only use materials and components approved by the Food and Drug Administration (FDA).
However, although it is already in the commercialization stage, the creators recommend not to tattoo hands, feet and face because they stated that they have not yet carrried out the necessary tests in those areas.
The main two investors are two chemical engineers, Brennal Pierre and Vandan Shah, who met at New York University, and began to work together in 2014.
They thought that instead of having to go through a laser removal procedure, which can be very painful and expensive, an ink that could naturally degrade in the body should be considered.
According to the engineers, the ink biodegrades in the same way that some medical devices such as prosthetics break down on contact with water and oxygen in the body.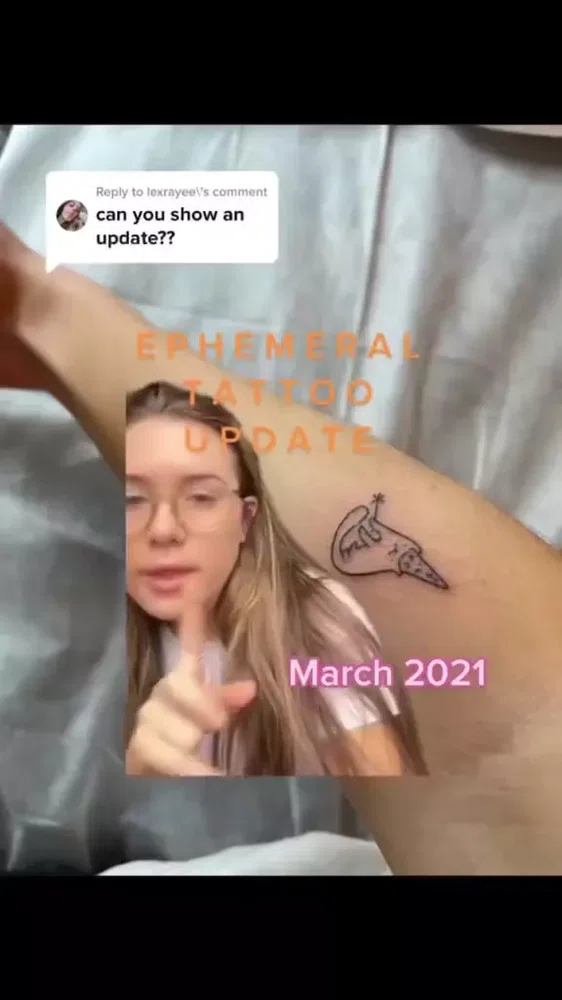 In addition, and this is a very interesting fact, most of the clients get their first tattoo in this way. And it is something sensible, since in general, the first tattoos are not usually the best. Therefore, having the possibility of reversing the procedure naturally is just brilliant.
Do they really fade away?
However, keep in mind that while this ink has been approved for distribution, it is still in the experimental stage. In addition, there are those who say that they don't fade away completely.
As it is something very new, it is difficult to establish the specific parameters. People are different and so are all tattoos, so the processes can last more or less.
But the truth is that many people have already been tattooed in this way and have not presented major complications. On the Instagram account, you can see many of these results and compare them with conventional tattoos, the difference is really imperceptible.
How much does a tattoo with this ink cost?
One question regarding this ink is its cost. And it is normal that it is on the list of questions to answer, since when talking about such a new and advanced technology, it is logical to think that its price is higher.
Well, depending on how much you need, this ink could range from $195 to $550.
What colours can be obtained?
Ephemeral is still under development and at the moment this ink is only available in black. And the reason is that customers prefer this colour and not another for this type of tattoo. According to the founders, if customers start demanding colours, then they will proceed to develop them.
In addition, tattoo artists who work with this ink recommend not doing shading or styles that require other techniques than defined lines, since in this way they could be erased very easily and would take less than 9 months to disappear.
To make the most of the potential of this ink and to make the pain of the needles and the aftercare worthwhile, it would be best to follow this advice to ensure that the tattoo is at least a year old before it is completely gone.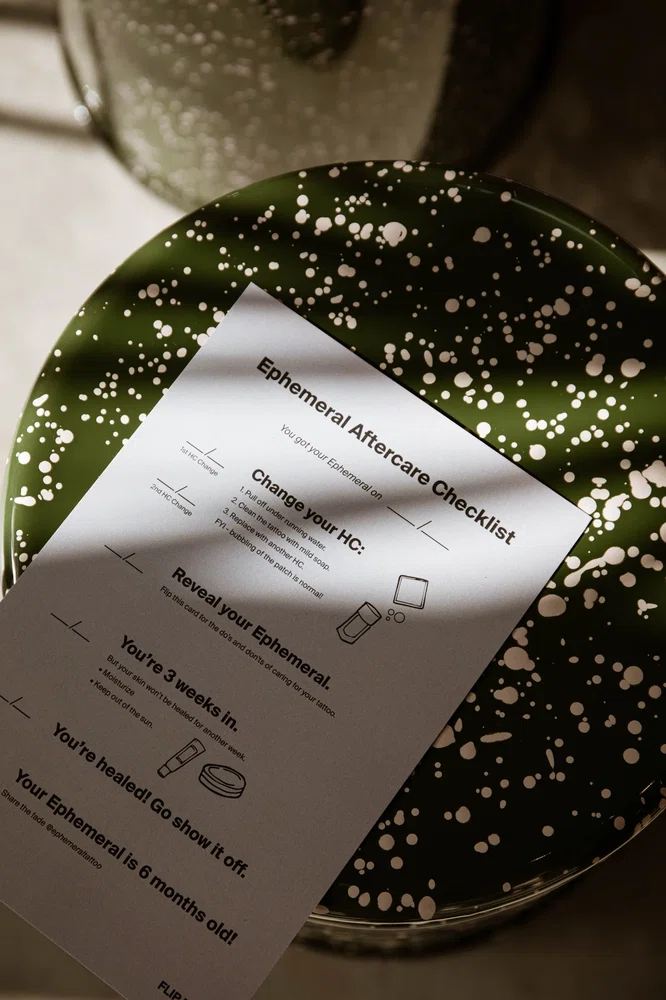 But they are not the first company to invent these inks
Interestingly, a few years ago, Freedom-2, founded by Rox Anderson, a Harvard University dermatologist, patented Infinitink. This composition of this ink is different from the permanent inks, since they are specifically designed to be removed by the laser method in a simpler way.
That is to say, these are inks that are easy to fragment when exposed to the laser, compared to conventional inks that are often very difficult to break into small particles, they cause a lot of pain and several sessions are necessary to be able to remove it.
They focused more on the composition of the ink than on the laser. They used bioabsorbable compound pigments encapsulated in polymethylmethacrylate to develop the ink in two colours, black and red.
But before expanding, the company was bought by another company, and they stopped making Infinitink.
Apparently the product was not as good as expected. The tattoos had to be at least two years old to be removed. They couldn't be removed in a single laser session, and in fact, they were three times more resistant than traditional inks.
In this article, you can find more information about this ink, but as you will notice, the page of this brand no longer exists.
So are semi-permanent tattoos possible?
Of course, they are still in the experimental phase and determining their 100% effectiveness is something that will take more time. Anyway, this new ink is a resounding change in the way tattoos were conceived until now.
Conservative people do not like this idea so much, since they think that the essence of tattoos is precisely that they last forever. This is the case of Keith McCurdy, better known as Bang Bang Tattoo, who says that:
"A tattoo designed not to last potentially diminishes the value of this art form, which has historically struggled to obtain the monetary value of other forms of art like painting or sculpture.
You might agree with this statement or not, but the truth is that these inks are very innovative and are going to change the perception of tattoos.
What do you think about this? Do you like these types of tattoos? Do you think they threaten the work of tattoo artists, or do you think it actually empowers them? Drop us a comment!