Will tech tattoos replace smartphones?
Bill Gates and Chaotic Moon Studios pose tattoos as a new level of technology
10 May 2022
In recent years, technology has advanced rapidly and overwhelmingly. Devices such as music players, digital cameras and computers as well as most of their functions have been centralized in one device: smartphones.
Innovation in smartphones can't stop, but there seems to be a new invention that will completely revolutionize the world of technology to take it to the next level, says businessman co-founder of the Microsoft company, Bill Gates. Phones will be replaced by electronic tattoos.
The renowned businessman, computer scientist and philanthropist decided to invest in this new creation that is being developed by Chaotic Moon, a creative technology studio founded in the United States in 2010.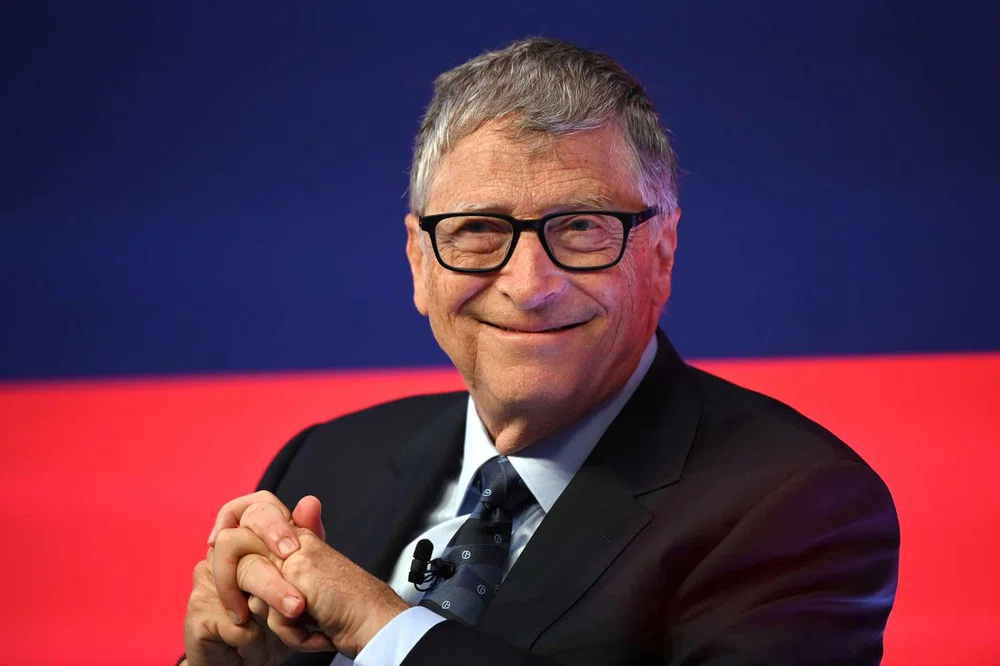 Sounds interesting, doesn't it? We'll tell what it is about.
What are electronic tattoos for?
The main idea of ​​this invention is to go beyond the functions of smartwatches and offer users comprehensive and constantly updated control over their health.
What we mean is that these electronic tattoos will be able to detect the presence of fever, changes in vital signs, certain infections and other physiological alterations. Also, we could say that it will be used as a possible method of early detection of diseases.
The device will collect this information daily and will store it as medical reports, thus having the opportunity to always have updated data available.
Eric Schneider, from Chaotic Moon Studios thinks that instead of going to the doctor once a year for a checkup, this tattoo could monitor everything in real time and the doctor would only call you if there were something wrong.
Mister Gates sees great potential in this tool and proposes that, apart from a medical check-up, it may execute the same actions as a smartphone: send messages, look up addresses, find directions, receive calls. He is already doing research to implement these functions.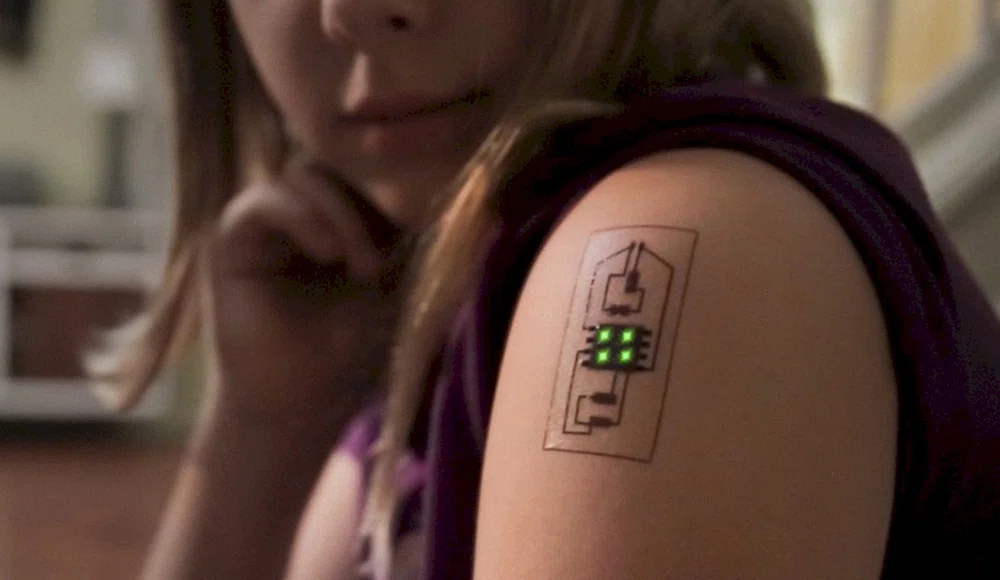 How do electronic tattoos work?
Electronic tattoos are temporary, and they are placed on the skin just like traditional tattoos, although in this new method, the difference lies in the ink component.
It is far from being a chip implantation, but rather the composition that enters the skin is composed of nano-trackers (small processors) that are capable of recording, measuring and sending information in real time. The sensors send the information captured from our body to another device, in order to record what is detected.
Conclusion
This creation linked to biotechnology is still developing. We hope to have more news about its details and its future market launch very soon.
Technology surprises us all the time by offering us innovative devices that generate great controversy and opposed opinions: there are those who see new inventions as solutions that would benefit and facilitate our daily lives and, on the other hand, those who question the real usefulness of digitalization and privacy concerns.
What do you think about it? Would you get an electronic tattoo?