Life as a professional tattoo artist
How is the day-to-day life of a tattoo artist
14 July 2022
There is no exact recipe to succeed in tattooing. However, there are very different ways and all of them are valid.
Becoming a tattoo professional is a personal path, in which each person will decide what is best for their profession as they advance in this world.
Below, we'll tell you what the life of a tattoo professional is like and everything you need to know to become one of them.
Make a living of your passion
We are not going to lie to you, the life of the tattoo artist is a bit hard. But no worries, everything can be improved.
Working long hours every day and dealing with clients can be exhausting at some point.
But it is also part of turning art into a profession: we will always have to combine what we like with what we should do, and even more so when this implies such great responsibilities as having the bodies of clients in our hands.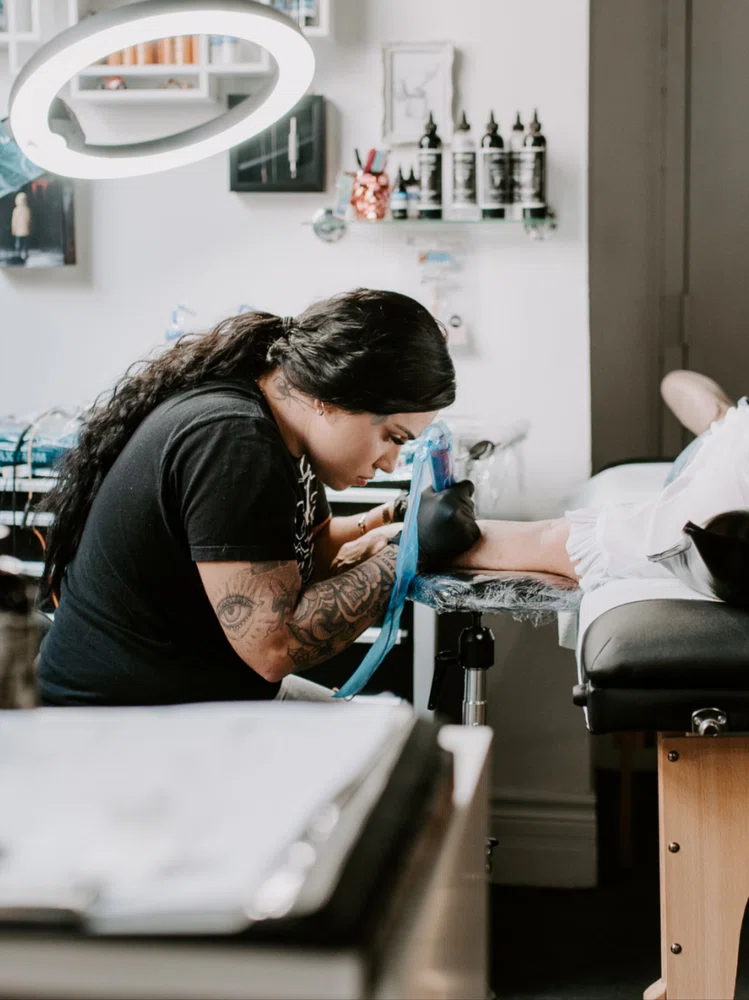 Each artist has their way of working, and this is very personal. Any procedures prior to tattooing are similar, although we can surely find some differences.
For example, work schedules will be adapted to each studio or professional, the preparation of the working area available for tattooing will also respect certain steps, as well as dealing with clients, salary, and daily tasks to do every day.
Becoming a professional depends 100% on the desire you put into willing to work and reach your own goals. And this will also be reflected in your results.
First, you will notice that perhaps most of the time you are not tattooing what you are really passionate about, but rather following the tastes of the clients.
But this is not a bad thing, necessarily. Let us tell you that this is the path you should follow. Although it seems obvious, achieving that point between what you like and what the client needs is essential to become a good professional.
Practice matters, although sometimes it seems that it is not that important, tattooing designs that are not your preference can give you more tools. Cheer up!
In addition, if you are constant and persevering, you will see that following this path little by little will give you the economic freedom that in the future will allow you to make the designs and styles you want to tattoo. This is the case of renowned artists who can make a living of what they are passionate about without relegating their personal work.
So no worries, everyone has their own way, their own pace and their possibilities. Being recognized does not always mean being successful, there is much more behind it.
It is about making an effort and being constant
To be able to live off this passion, you must understand that it is not a path, it actually depends on your attention and your time.
The life of a tattoo artist is exciting and devoted to work. A tattoo artist who works a lot and very well can spend hours and hours a day in their studio tattooing clients non-stop.
The working hours may vary depending on each case, but a good studio can work 12 hours a day or more, if you count the extra time dedicated to drawing.
For this reason, many people wonder how much to charge? There are no fixed prices in the market. There are certain parameters, some standards depending on:

The type of work that is carried out
Other expenses as an investment in marketing and dissemination and maintenance of the study.
When charging for your work, you must take all these points into account, since it is not only your physical effort that is available. You must also maintain a place and have the equipment to be able to work correctly.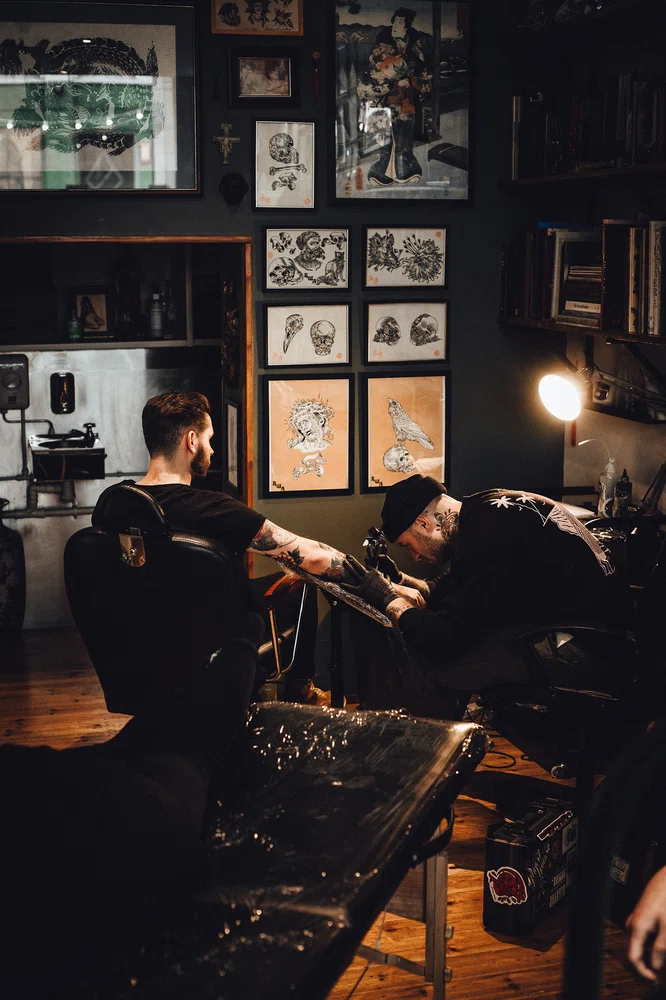 As we know, all these elements cost money so and you need to make a living, so you can gradually increase your income according to your goals and generate a constant flow that allows you to continue advancing.
In our article What is the salary of a tattoo artist? We'll tell you everything you need to know and answer all possible questions.
Study, practice and succeed
A no-brainer, right? However, as we have mentioned before, it's a personal path and studying in certified places, although it is not mandatory, keep in mind that perfecting yourself in different techniques will always keep you active and reliable when it comes to tattooing
Remember that working on human bodies is also a great responsibility and for this, innate talent is just not enough. Constant training is necessary, since there is always something new to learn and to improve. Your clients trust you!
Practice is essential in this industry. No tattoo artist can be good at what they do if they don't dedicate time to trial and error and the research of new horizons.
Slowly but surely, get right into it and sooner or later you will see great results!
Conclusion
For anyone who is close to a tattoo artist, you will see that they're constantly dedicated to their work and this is because the world of tattooing, before a source of money, is a passion.
But passions also require great responsibility, which is why many decide to be so devoted and focused. Having a good relationship with the client and doing your job well is the main point.
Isn't it satisfying when customers come back? That says everything about you! Trust your talent and the style you want to do. It is the main thing to stand out and attract new people, but above all, enjoy your path as a professional!
Are you a tattoo artist? How is your work life? What do you enjoy doing the most? Drop us a comment, we'll read your messages!