The role of women in tattooing
The feminist current in the world of tattooing
05 January 2023
Throughout history and in the different disciplines, the predominant gender has always been male, but female work was also very relevant.
In all social activities, women always played key roles. In the world of tattooing, there have been many who have generated an impact and, together with their work and effort, have participated in writing part of history.
Although today things are changing, not long ago, the social impositions regarding what jobs women were supposed to do and what roles they should occupy were strongly determined.
This is why the most revolutionary women knew how to be the most rebellious because they dared to break the rules in different ways, and knew how to avoid regulations to do what they wanted.
The "should be" and all social and cultural expectations were disarmed when the first woman decided not only to tattoo herself, but also to tattoo other people.
Keep reading to learn more.
Maud Wagner, the first female tattoo artist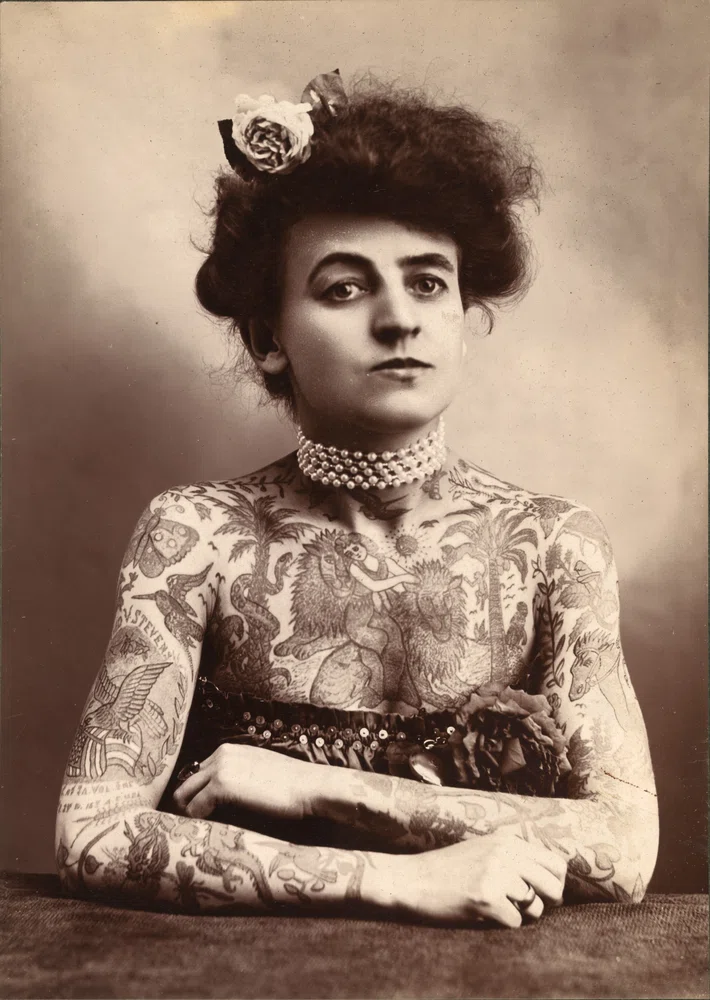 Maud Stevens Wagner, better known as Maud Wagner, is considered one of the most famous female tattoo artists in the world.
Born in 1877 in Kansas, she came from a very poor family and as a teenager, she began her life away from home to join the circus.
Back then, it was very rare for people to wear tattoos, and only men used to wear them.
In addition, in general terms, both the tattooed people and their tattoo artists were in the marina and in the circus. This is why she knew tattoos very closely.
She began her career as a trapeze artist and contortionist and soon met her husband Gus Wagner, who, in addition to having tattoos, also knew how to tattoo. When Maud saw him, she was so fascinated that she wanted to learn so, Gus agreed to teach her, and together they began to tattoo.
The couple spent so much time in this profession that they decided to leave the circus to dedicate themselves exclusively to tattooing.
Without too much effort, Maud became one of the most renowned artists, maintaining her work until she died in 1961.
The couple had a daughter, Lotteva Wagner Davis, who from a very young age learned to tattoo like her parents, achieving great recognition. Unlike them, she never got tattooed.
Tattoo artists recognized in history
After Maud, many other artists copied her example. One of these is Jessie Knight, the UK's first registered tattoo artist to be recognized worldwide.
Born in 1904 in Croydon, she was also very close to the circus, working as a human target until one day she was shot in the shoulder, severely wounding her and taking her away from the circus.
It was there in 1920 that Jessie decided to start as a tattoo artist together with her father, who was also a tattoo artist.
She worked tirelessly until in 1955 she won second place in the Champion Tattoo Artist of all England, which gave her high prestige and prompted her to open her own tattoo shop.
Jessie continued tattooing until she died in 1992 and became one of the most important women on the cutting edge.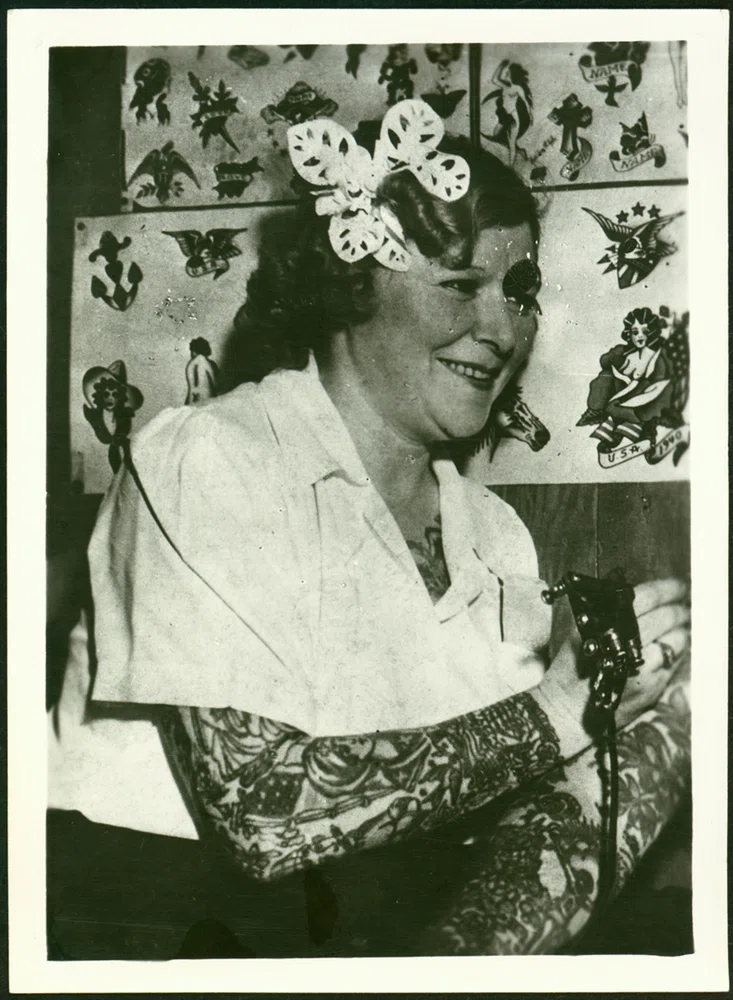 Lastly, we can mention Betty Broadbent, born in 1909. When she was fourteen, she started working as a nanny for a family in Atlanta City, and it was in that city that she first discovered tattooing.
By 1927, Betty had more than 350 designs on her body and worked as an artist in circuses until 1967, when she decided to retire.
She died in 1983, two years after being the first person inducted into the Tattoo Hall of Fame.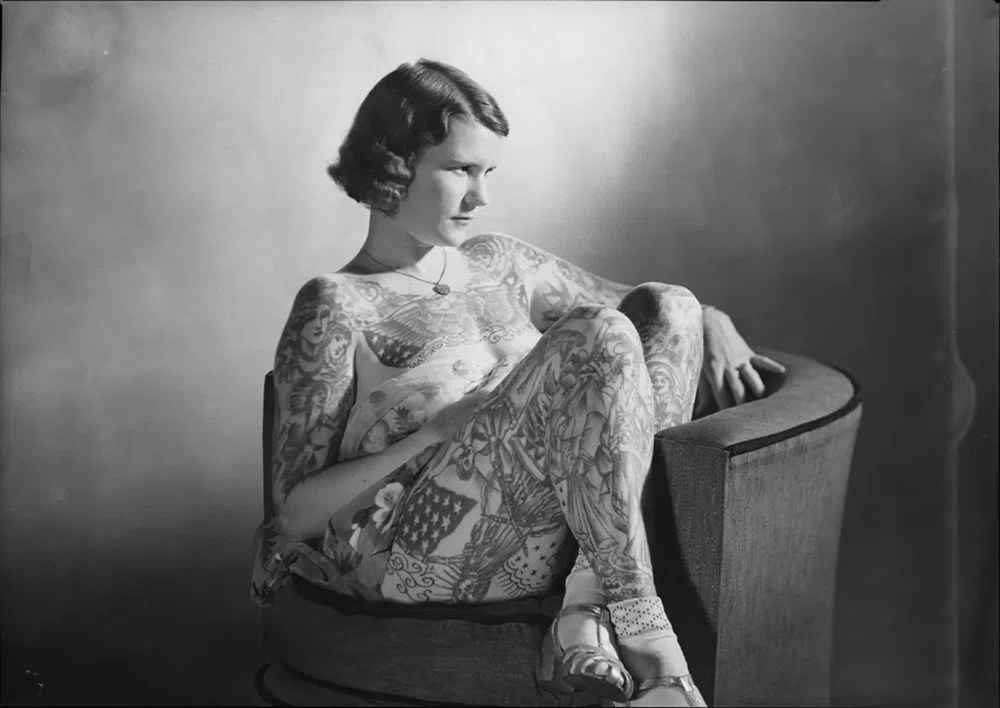 Tattoo artists today
Fortunately, and thanks to a lot of effort, there are currently many recognized female tattoo artists around the world who have been able to achieve a prestigious professional career.
Thus, today we have tattoo artists who, with their dedication and talent, are occupying more and more places.
When we think of Realism, one of the artists that may come to mind is Valentina Riabova, who positions herself as a referent for realistic colour tattooing.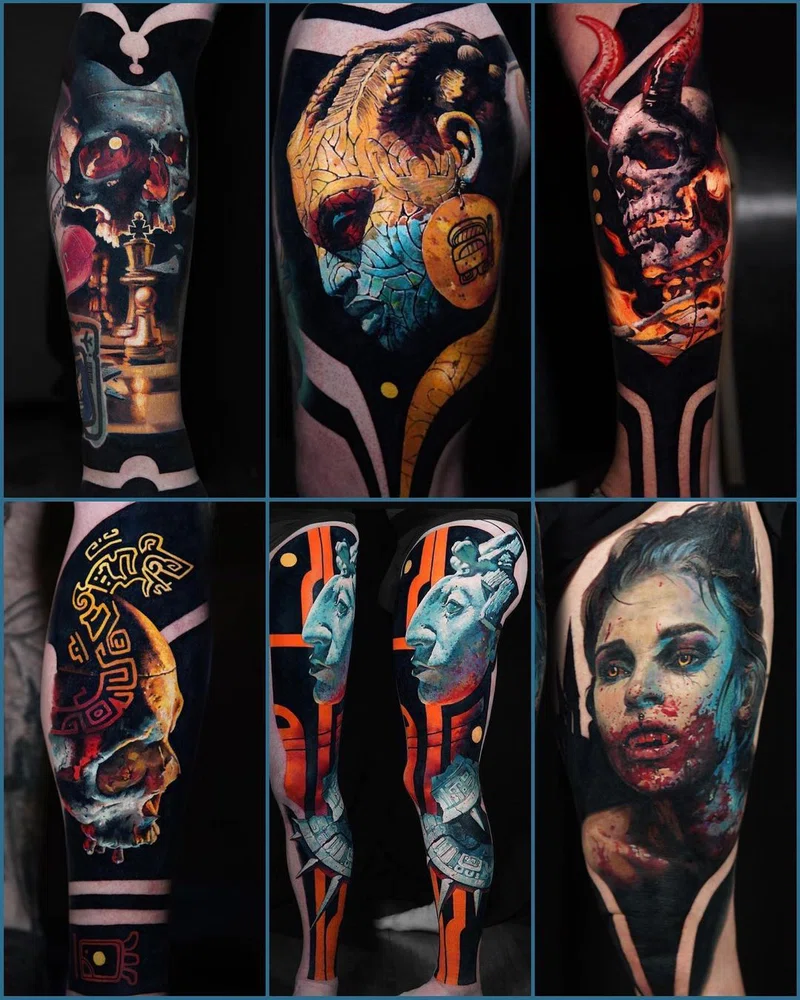 But, with fewer followers and no less talent, also the Chinese artist Victoria Lee unleashes its full potential in tattoos that really look like photographs.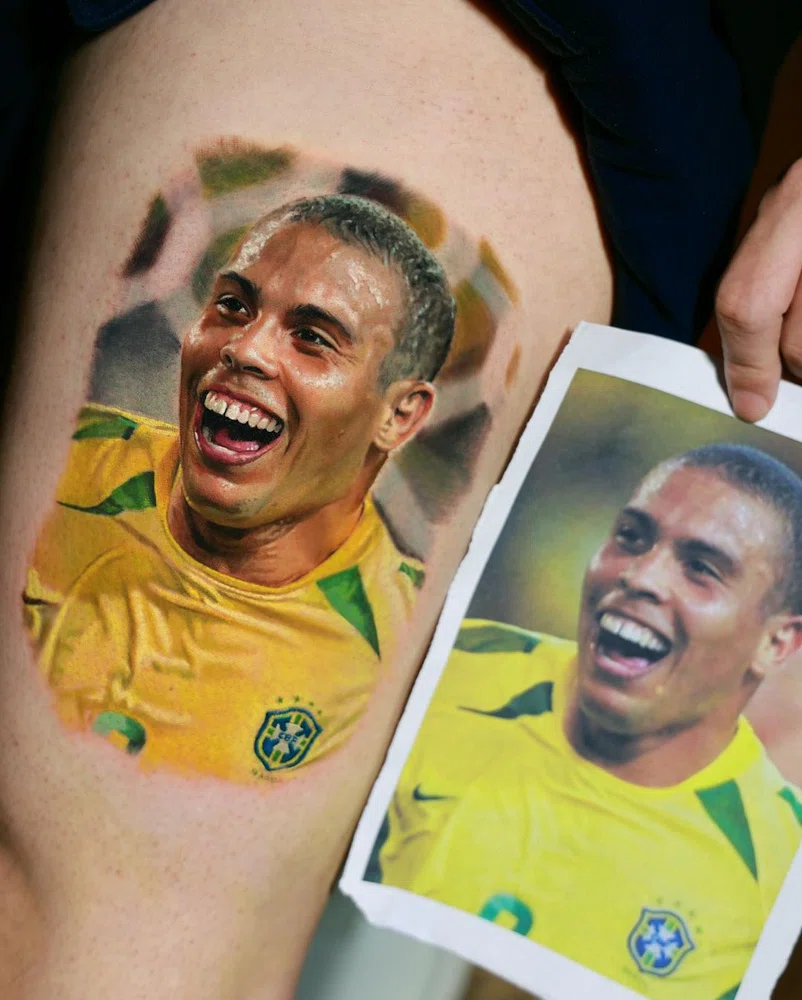 On the other hand, if we talk about talent, we can mention Hannah Flowers, a Scottish tattoo artist who began her journey in 2011 and who by 2022 is already consecrated as one of the most outstanding for her particular style of combining pictorial art and tattoos.
When it comes to color and flower tattoos, the British artist Kat Abdy is one of the most outstanding English artists to dedicate herself exclusively to these designs, generating a spectacular combination of very vivid shades and colors.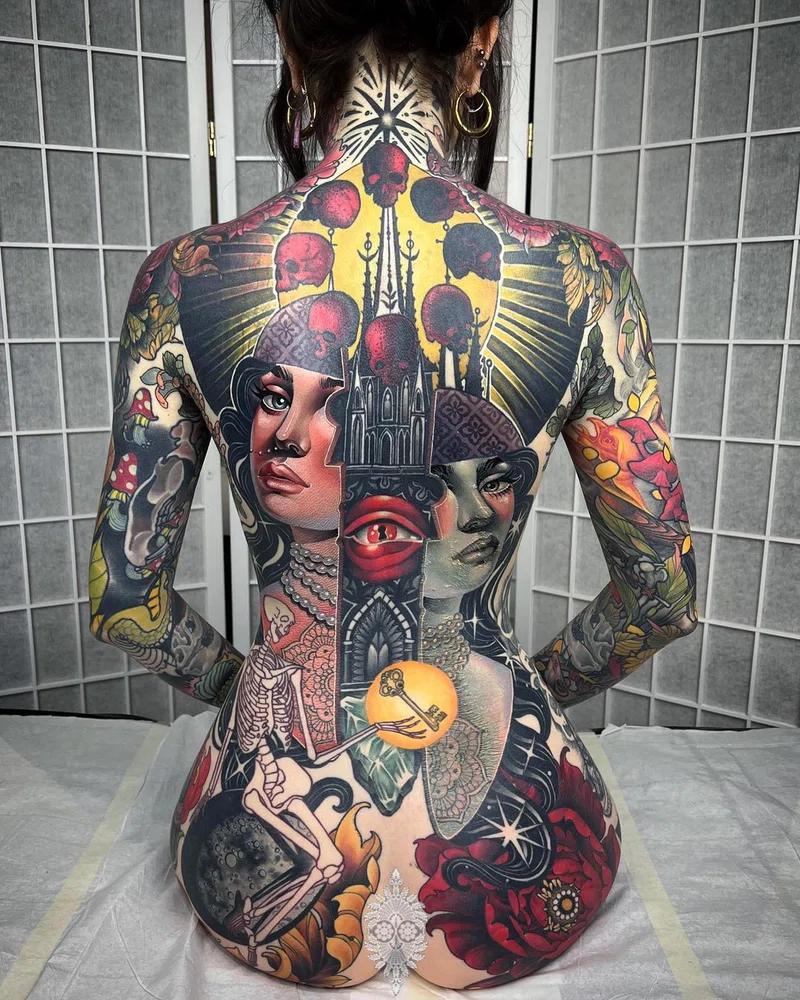 But like them, we could mention thousands of other women around the world.
The truth is that in the old days, in a male environment, it was very strange to see tattooed women who were also tattoo artists.
For this reason, the first tattoo artists and the current artists, make them even stronger, since, despite all imposition, they fight to be recognized in a place historically occupied by men.
Without the courage of these women, today the world would be completely different.
Ink Happened, a community for female tattoo artists
To preserve and care for female workers, artists Laura Caselles and Embla Holm decided to create a digital community just for female tattoo artists.
Ink Happened was born as a digital network that seeks to group and connect artists from all over the world in a 100% free way. Its pillars are the inclusion and recognition of the work of artists within the industry, and its objective is to create a society that works as support among colleagues.
If you want to know more, visit their webpage and discover new talents.
A tattoo shop for women only
A group of Brazilian tattoo artists decided to carry out a project whose flag is the preservation of female work, where its staff is 100% women. Thus, in 2015 Sampa Tattoo was located in the city of São Paulo.
Currently, there are ten artists who work in the place and not only do they tattoo, but they also dedicate themselves to workshops and courses aimed at training more people in this art.
Unlike other studios also managed by women, they claim to have a mixed audience, serving both men and women.
What do you think of the note? Did you know the work of these women? Let us know in the comments!