How to Tattoo Realistic Eyes
with Coreh López
WATCH TRAILER
You will access it immediately after enrollment (App & desktop)
8 lessons (+3 hours)
Resources in PDF
Unlimited access
Audio: English
Subtitles: English, Español, Français, Italiano, Deutsch, Português, Polski, Čeština
All levels
Access on mobile & desktop
English Voices & Subtitles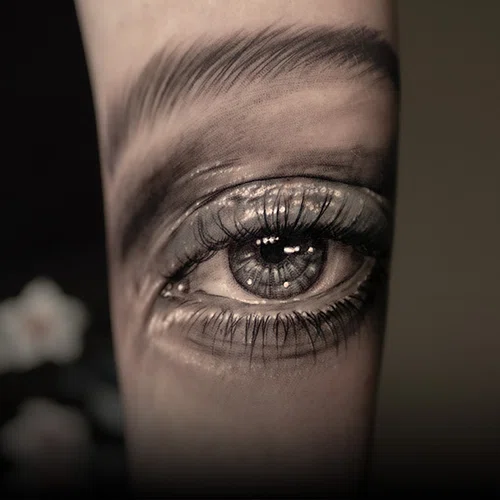 Simple...but Real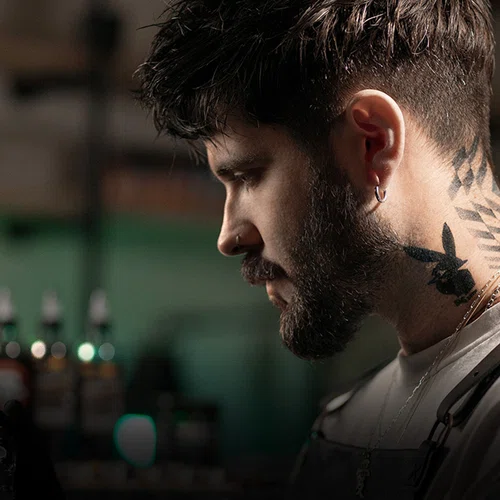 Learn from the best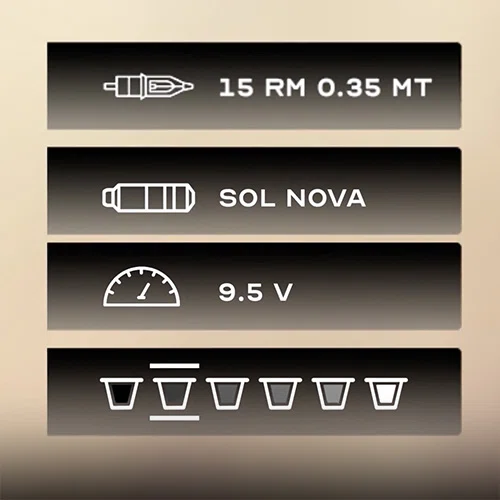 Tattoo HUD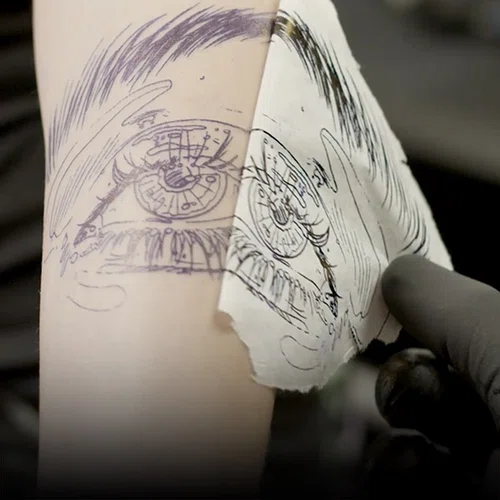 From start to finish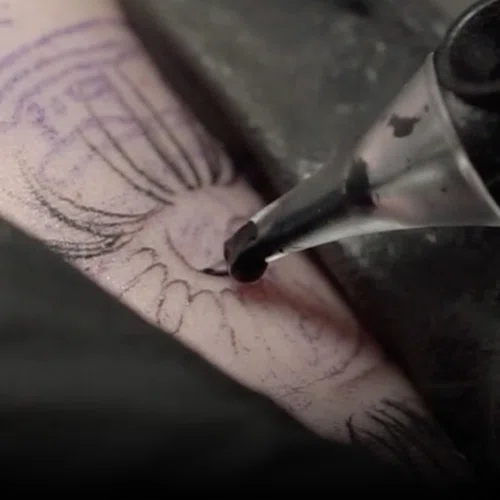 Super Zoom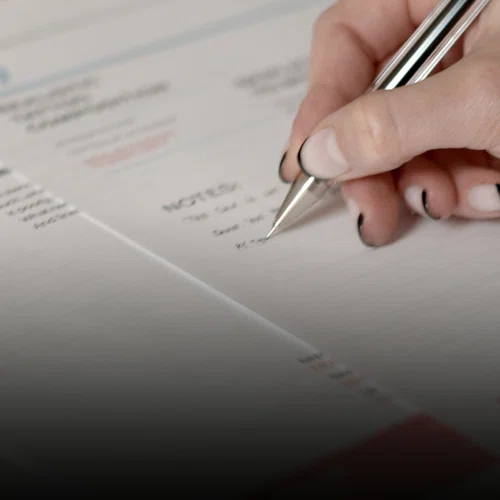 E-book PDF
Eyelashes, pupils, iris, saturations… Do these words ring a bell? In this Realistic tattoo course, you'll be able to enjoy the experience of a full and detailed tattooing process. Coreh will create a spectacular Realistic eye by using the very basics. This course is full of details and tips which, once you've learnt them, you'll be able to add to your tattooing routine and better your technique.
Start to Finish process · Duration: +3 h · Quality: Full HD · Language: English
This Realistic Tattoo Tutorial features Full-HD videos along 12 classes where Coreh will teach you the basic (and not so basic) procedures to tattoo any individual Realistic element. Machines, needles, lining, packing, shading... And so on.
Throughout these lessons, you'll learn:
View more
View less
Content
Click to see more info about a lesson:
1. Workbook: Realistic eye

We've prepared this document so you can use it as a guide throughout the course. Feel free to download or print it whenever you want!

In it, you'll find:

An introduction to the course and Coreh López' bio.
Summaries of each class.
Links of interest and outside resources.
A review of Coreh's tips and tricks. 
Space to take notes.

2. Tattoo Presentation

Coreh welcomes you to this course.

In this introductory lesson, he'll explain everything you need to know about the structure, functioning and course contents.

Let's start!

3. How to tattoo a Realistic eye

If you want to learn how to tattoo a Realistic eye, you should know how to draw it correctly first. This is a must.

In this lesson, Coreh will teach you his best tricks, so you can learn to draw an eye on skin or on paper.

He'll review the basic features of an eye through a drawing, and he'll also include a lesson analysing the reference image of this course.

4. Course Materials

Before we start, Coreh will teach you which machines, inks, and needles he has chosen to tattoo in this course.

To achieve good results, you have to adapt the materials to the client's skin type. In this session, Coreh will explain to you what you must keep in mind before starting.

Inks and dilutions

4 min.

Tattoo machines

8 min.

Tattoo needles

5 min.

5. Analysis of the Stencil

New!

To design the stencil for this tattoo, Coreh decided to use the reference image in colour rather than in black and white.

In this lesson, he explains why he made this decision and how he adapted the stencil to the final size of the tattoo.

6. Tattoo process Step by Step

Let's get to work! To tattoo a realistic eye accurately, you need to know what features each eye part has.

In this lesson, you will learn:

Where to start tattooing a realistic eye.
What blood lines are, and when you should apply them.
How to tattoo solid lines.
How to tattoo iris textures correctly.
How to tattoo natural and gradient eyebrows.
How and where to add white highlights to create focus areas.
How to apply white highlights using lines and dotwork techniques.

The tattooing process (part 1): Eyelashes and pupil.

53 min.

The tattooing process (part 2): Iris, lacrimal and eyebrow.

44 min.

The tattooing process (part 3): Solid grey and highlights

19 min.

7. Eye Tattoo Review

New!

8. Closing

Congratulations on making it this far! To conclude the course, Coreh reminds you of what you should always keep in mind if you want to progress and improve as a professional.
Lifetime Unlimited Access
Complete the course at your own pace, without time limits.

Tattoo Hud®
So that you know which dilutions, needles, machine, or voltage I'm using in real time.

Full HD videos & Super Zoom
So you can see the tattoo in detail, as if it was right in front of your eyes (or closer)

E-book/Workbook in PDF
These are supporting documents that will guide you during the main course and give you extra content lessons.

Unlimited Access
This course doesn't expire. Learn without time limits, at your own pace.

10 Masters Platform
Take notes and save them inside each lesson through our innovative interface.

100% English language
All our courses have voices, captions, subs & all the resources in English.
Coreh López's Works