Busy Season and Slow Season in tattoos
Tips for your tattoo business: There are high and low seasons of work in the tattoo business.
09 March 2023
To face each stage, it is necessary that you know some issues and be able to organise yourself in the best way.
Artists usually don't get along with the holiday seasons, and this is because they are the main reason for the decline in their jobs.
Clients spend money on gifts, travel, and other personal consumption rather than tattoos. In addition, many are outside, which makes the number of customers drop considerably.
For these reasons and a few more, we decided to give you some tips to get you through these moments in creative and highly productive ways.
Do you want to know how? Let's go for it.

What is the 'Busy Season'?
Busy Season, or high season, refers to the times of the year when tattoo artists have more work. On the contrary, they find less work in the Slow or low season.
Like all businesses, each item finds its demands and needs, for which times with very high sales peaks and when demand is lower can be defined.
In tattoos, several of the reasons these differences occur are due to the seasons of the year and climate change.
Although it may not seem like it, the weather directly affects the work of tattoo artists, being able to define seasons with greater or lesser demand.
In winter, the demand increases considerably; on the contrary, some say that in summer, it decreases.
In summer, the high temperatures and the greater exposure to the sun can be detrimental to a freshly made tattoo.
In addition, as we said at the beginning, during holiday times, customers prefer to invest their money in other matters such as recreational outings and trips.
For this reason, as we mentioned, here are Reasons to tattoo in winter, many tattoo artists and clients prefer cold weather for tattooing.
However, there is a discussion regarding this with those who believe that the Busy Season is in the hot months.
What is this about?
First, we must mention that there are regions, such as the tropics, where high temperatures do not cease during the year, which questions the previous theory.
And also, some say that many clients take advantage of those months because artists tend to offer more promotions with lower prices.
But in summary, what we can say is that, for whatever reason, all artists go through moments of hard work and moments of less.
Therefore, detecting them and knowing how to make the most of the time at each stage is important. Here we tell you how.

How to take advantage of the Slow Season?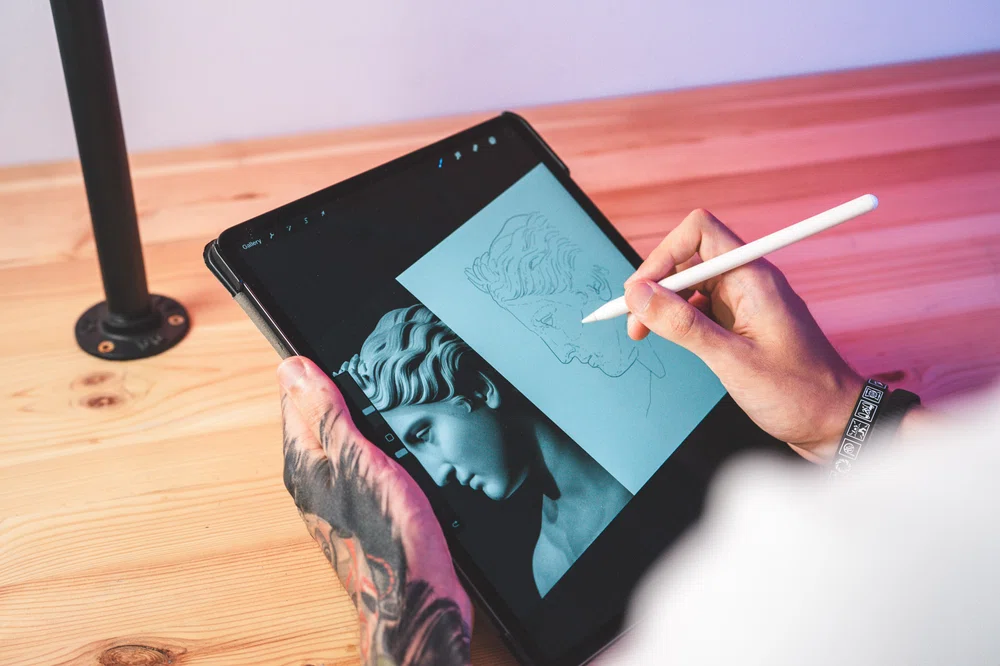 In the low seasons, you may have more spare time and do not know what to do with it.
Don't worry, it happens to all of us.
Far from being a problem, having free time is a great opportunity to develop some essential work activities that you couldn't do at other times.
The low season is not a waste of time, it is an investment in quality.
Let's see why.
1- It is a perfect moment to instruct yourself.
Low seasons are ideal for taking courses and instructing yourself in what you like best.
When you are very busy working, it often seems almost impossible to dedicate time to learning. The agenda explodes, and you just want to rest at the end of the day.
But right now, you can take the opportunity to practice and, above all, to learn new things. So go ahead!
If you want to know more about this, from 10 Masters, we offer online courses you can take without leaving your studio. Enter here and Learn How to Tattoo like a Professional.
2- Review your marketing strategies.
Analyse how you carry out your advertising and detect if they are effective.
The main means of communication and dissemination for most artists are social networks. This is why you must maintain a good drive and pay attention to how you show yourself in them.
Ask yourself: Are my posts effective? How often do I post? How many people see my work? What could you improve?
To answer, make a list of your strengths and weaknesses. From this base, define what you want to change and plan short and long-term goals.
Review the type of audience that sees your posts and at what times you have the highest engagement.
Remember that you don't always have to post things constantly, but prioritising efficiency is better.
This takes a long time, so the off-seasons are perfect for studying all these points in depth.
3- Create new promotions.
Find new customers and propose affordable prices.
During the high season, the prices increase considerably when there is more demand.
You can offer tattoos at a lower cost in the low season.
This, far from being detrimental, can be of great help when it comes to maintaining a constant pace of work.
So, we advise you to always have some promotions available in these months, without giving away your work, always prioritising your effort and dedication.
For this, a great tool is the Flash Tattoos, which you can tattoo at a reasonable price and quickly. If you want to know more about this, click here Flash tattoo, tattoos in a short time.
4- Get in touch with colleagues.
It's a great time to exchange experiences and see what's new on the market.
Many tattoo artists will find themselves in the same situation as you. Therefore, this time can be a good time to visit other tattoo shops and catch up with colleagues.
You will be able to see the work of others and be inspired to advance your business while you can establish new relationships and learn about new machines, materials, and techniques.
5- Explore something new.
It is the perfect time to try new styles and renew your image.
It is time to invest in you. Moments like these allow you to imagine new things, even considering updating your image and deepening your identity.
Don't be afraid to imagine, think: What would I like to do that I never did?
And now, think about how you want to achieve it. Try new styles, practice new techniques, and encourage yourself to deepen your identity. You can even take inspiration from different arts such as painting and drawing. The possibilities are endless!

Some considerations
If your business goes down in the summer, it is probable and even expected that this is the case. As we have said several times, there are better times to tattoo or get tattooed than summer.
The risks of infections and high exposures increase exponentially, so many people do not get tattooed these times.
But if you can do work in those months, make it evident to your client that they must be cautious and conscientious about avoiding any complications.
In summary, make the most of your time, take the necessary precautions and review all the points we detailed above.
What do you do in the low season? Do you follow any of our recommendations? Tell us about your experience in the comments!
Log in to leave a comment.
0 comments.