How to tattoo Realistic Portraits
Tips and tricks for tattooing realistic portraits
03 October 2022
We've said it many times before, realistic tattooing is the most demanding style and is the one that better tests the artist's skills.
Achieving exact copies of people, animals, or objects is one of the most complex challenges that any visual artist can aim for.
Expressions, dimensions, volumes, light and shadow, it's all in the line when dealing with this tattooing style.
We won't cease to remind you that Practice is the best teacher you can have!
It's the key to any tattooing style, especially Realism. Some artists have dedicated their entire lives to gain experience and finally master it. Which you should do, too.
So, if you intend to tattoo realistic portraits, here are some tips and tools for you to incorporate into your routine, so you can work at your best without dying trying.
Let's go for it!
Realistic portrait tattoos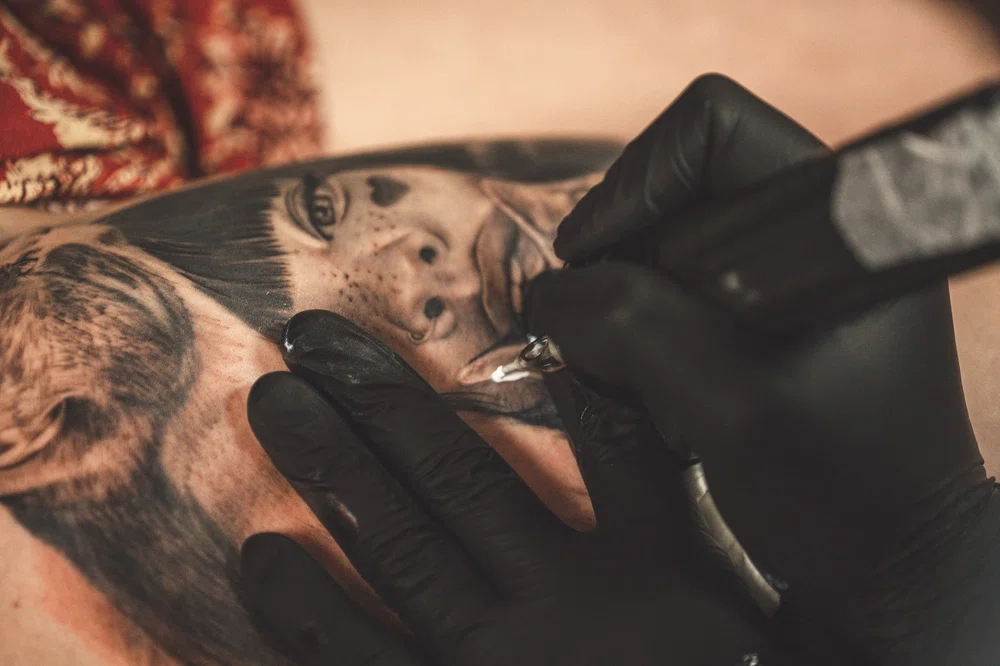 Once again, to tattoo Realism, you must know how to draw Realism first.
A good artist trains by working on the skin, but mostly, by constantly practising on paper.
To understand features, proportions, dimensions and volumes, it's necessary to do an exercise of visual analysis that can only be achieved through drawing.
Working on light and shadow is an essential step when dealing with Realism and, if the hand is not well-trained in drawing, it would be too difficult —if not almost impossible— to conquer tattooing.
Besides, when working in colour, it's vital to dominate pigments. This requires colorimetry knowledge and understanding of how inks and colours behave once applied to the skin.
Experience makes perfect, and this is the basis of all Realism.
Tattooing faces: what you need to know
There's not a single methodology for tattooing Realism, but a convenient resource in realistic portraits is taking a high-quality photograph of the person as reference, to then make a sketch on paper, by tracing with pencil all the image's details and strong points.
That's when you'll point out which and where are the brightest and darkest areas, to finally transfer it to the stencil in a correct and efficient way.
We call this visual analysis procedure mapping, and it will be a cornerstone when making your realistic stencils.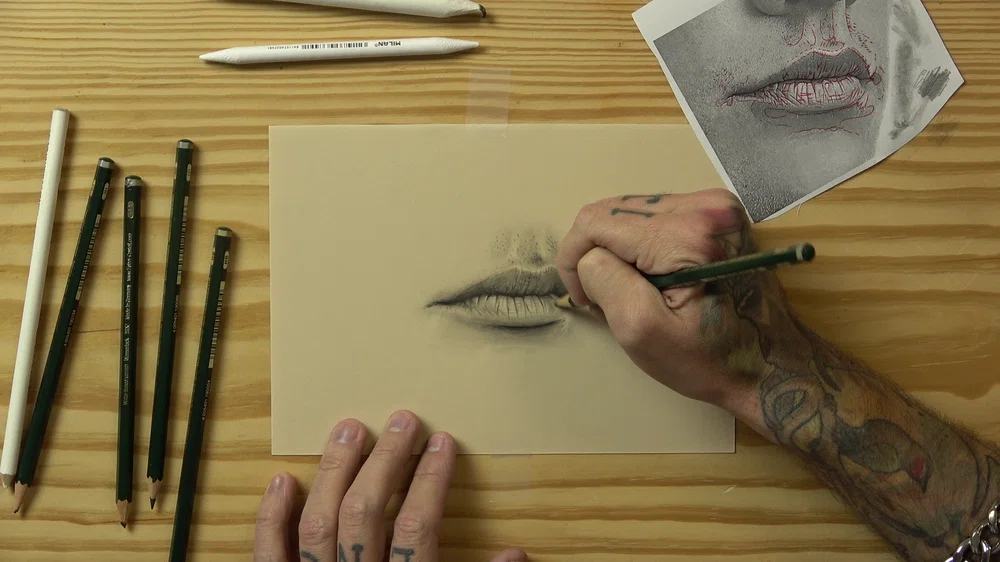 The stencil is the faithful guide for the job, and it's crucial that the lights and shadows are clearly identified, as they determine a well done Realism.
Doing this procedure digitally can be helpful. Take a look at our article Best applications to design Tattoos, to learn what are the most recommended applications for this type of work.
Realism, and especially portraits, requires significant sizes to distinguish all details. So, both you and your client should consider this when opting for a realistic design.
A few tips for tattooing realisitc portraits
Priorities are needed when it comes to tattooing each part of the face. Let's go deeper in this.
The eyes can be a good starter. Eyes are known for reflecting our soul, so it's important to get them right. Highlighting where it shouldn't, or directing the gaze wrongly, can be a huge mistake.
Tattooing the mouth and lips. It's indispensable to manage the pigment's saturations to achieve a realistic result. You must spot the lines first and then move on to shading and highlighting. Better start with the bright parts and then go on with the darker ones.
Hair and other details. In portrait, the eyes and mouth are the main focus, and the hair is what finishes shaping the face. Here, it's key to avoid adding unnecessary details that could distract you from the point of interest.
Learn how to tattoo Realism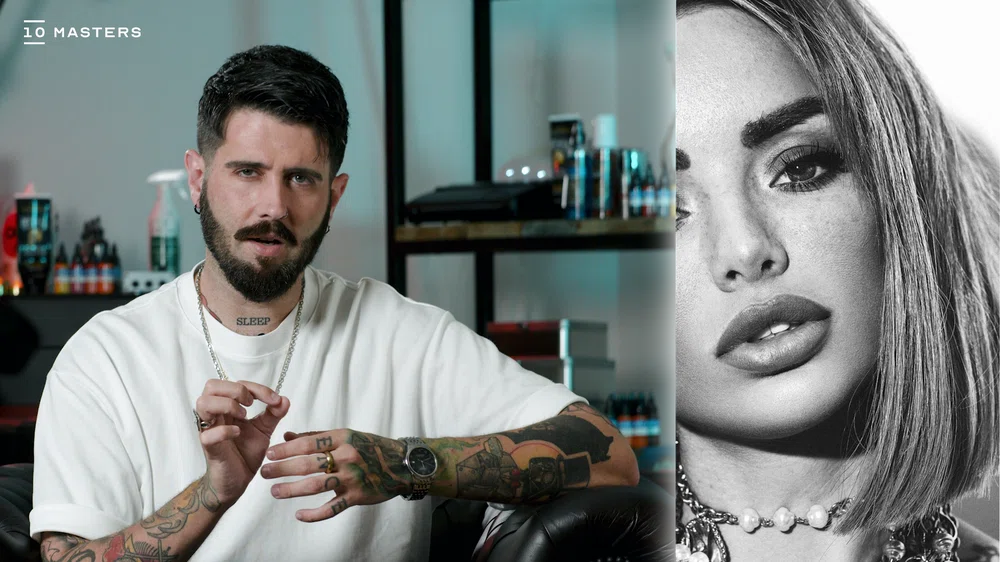 Practice is essential for every artist, but the self-taught way can have its drawbacks, especially when it comes to solving immediate and specific problems.
That's why, at 10 Masters, we believe that it's essential to rely on the experience of others to become a good professional.
In Realism, you need to know technical issues, such as the use of needles, the types of inks required, from where it's best to start, which areas to prioritize, and how to achieve expressiveness in a loyal way.
And for this, Coreh Lopez, tattoo artist specialized in Organic Black & White Realism, shares his knowledge and experience with you in a course specially designed for Realistic Portrait Tattoos. Where you can learn all the tricks and tips he uses for achieving fine results and avoid staying halfway through.
Interested? Click here to learn more about How to Tattoo Realistic Portraits.
We intend to go along with you in your tattooing journey and support your work. So, don't hesitate on publishing your tattoos with the hashtag #10Masters, and we'll share it on our Instagram.
So, how did this sound for you? Do you want to learn how to tattoo realism? let us know!