Power supplies for tattooing: tips to choose them
Everything you need to know about tattoo power supplies
19 January 2023
When tattooing, all the elements are essential, but if there is something that really cannot fail, it is the power supply.
As with tattoo machines, there are countless models on the market, each with its advantages and disadvantages, so choosing one can be difficult.
For this reason, today, we bring you an exclusive note, so you can clear up your doubts and consciously decide the best option for you.

General characteristics
A power supply is used to provide energy to the machines, and the voltage is regulated through it.
Power supplies will vary greatly depending on the manufacturer and the model.
Regarding engine construction, two broad distinctions can be made between those manufactured in China and the rest.
Chinese power supplies can oscillate a lot, and the amperage fluctuates, that is, they do not have constant and faithful electric power.
For example, Chinese power supplies may need struggle when connected coil machines, which need a lot of energy. You will have to increase the voltage and this can overheat them.
On the other hand, power supplies from another power supply - a little pricier than the Chinese ones - may have better fidelity and last longer. In addition, they usually have fewer problems in the amperage.
But let's remember something: all this will always depend on the brands and models. We cannot trust 100% its origin.

Some recommended brands
1- Musotoku power supplies.
They have five amps, which makes them very powerful.
Its electronics are German and can withstand high heat without overheating.
Moreover, something important is that it has cutting peaks and alerts you when there is a short circuit or when something is wrong.
Their voltage range is wide, ranging from 2 to 16 volts, and it is regulated in steps of 0.5, making its measurement very accurate.
It comes with very useful accessories such as single-use plastic covers to cover them practically.
Another excellent detail is that it comes with a grip system equal to that of the Go Pro cameras, which is why they can be hooked in very versatile ways. You will not have to fix it in a place that is uncomfortable for you.
It has three types of pedals, although it can also be used without a pedal. It has four default pre-sets, which is very useful to avoid having to configure it all the time.
A real hit in tattoo power supplies.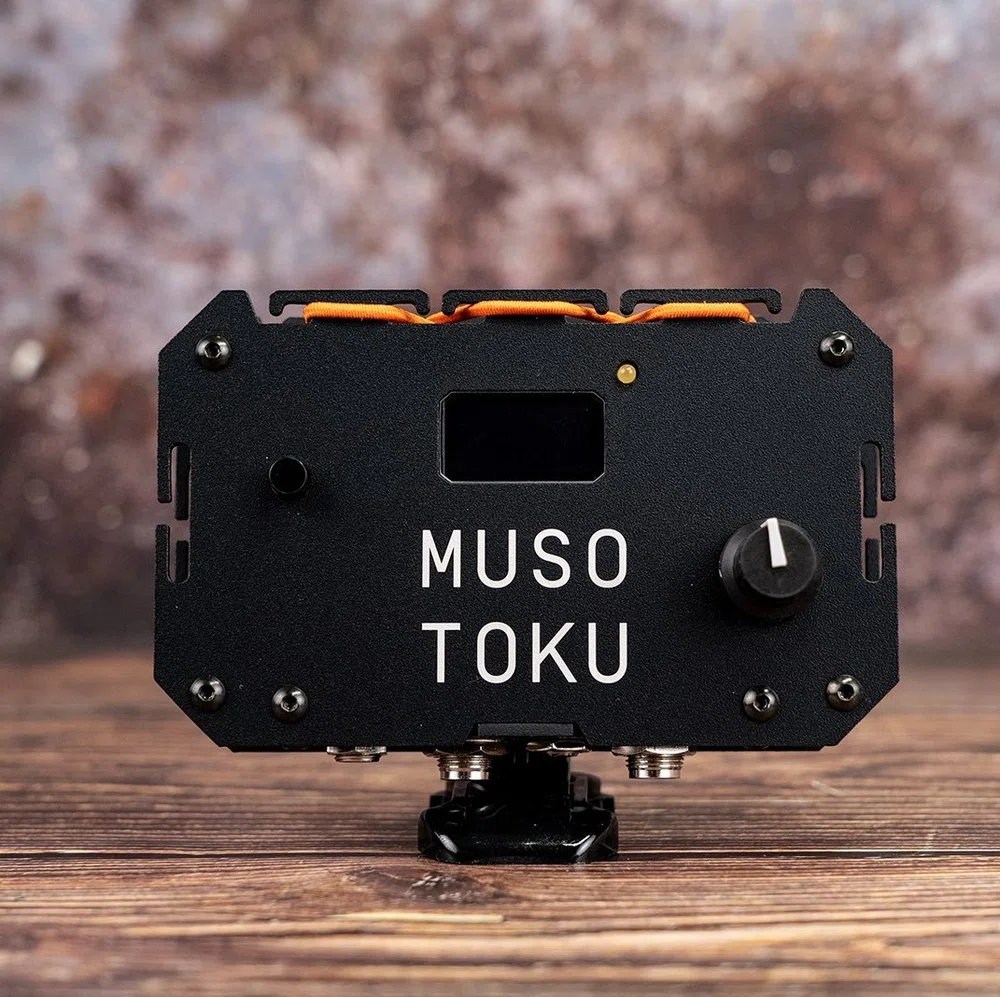 2- Critical power supplies
There are all models, including wireless. For example, the Critical Atom model, one of the most widely used, is compatible with almost all machine manufacturers.
This brings an efficient magnet system since you can adhere it to your worktable the way you want, and its grip is really powerful.
Also, it has a dual boot system, which is quite functional. One that has a direct start without oscillations, and another that adapts to machines that need more power to be able to start.
In the latter case, the power supply releases more energy in the first moments to then settle and stabilize the voltage you set. The brand calls this system "jump start".
The difference with this model is that it does not have a digital screen to see the voltage, but by turning the knob, the lighting changes its color. This can make it quite inaccurate to work with and may not be too practical.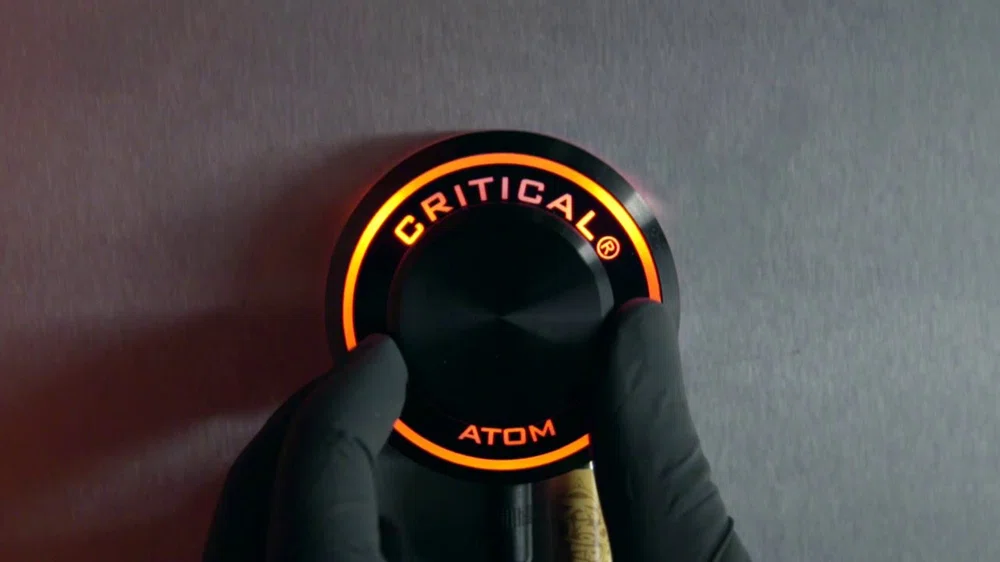 3- Cheyenne Power supplies.
In this case, some tattoo artists recommend using Cheyenne fonts with machines of the same brand. However, the company indicates that they can be used with any brand.
The only restriction is that, in general, Cheyenne pedals must be used with power supplies of this brand and not others due to the type of connection they have. If you use a pedal from another manufacturer, you must use an adapter.


Wireless power supplies
Many manufacturers are already betting on this type of power supply, and their reasons are various.
Some artists prefer to work more lightly and, above all, more independently before filling themselves with cables that can often be annoying when working. This is a plus.
But let's detail some critical issues of these power supplies.
Depending on the manufacturers, each can present a different response to power.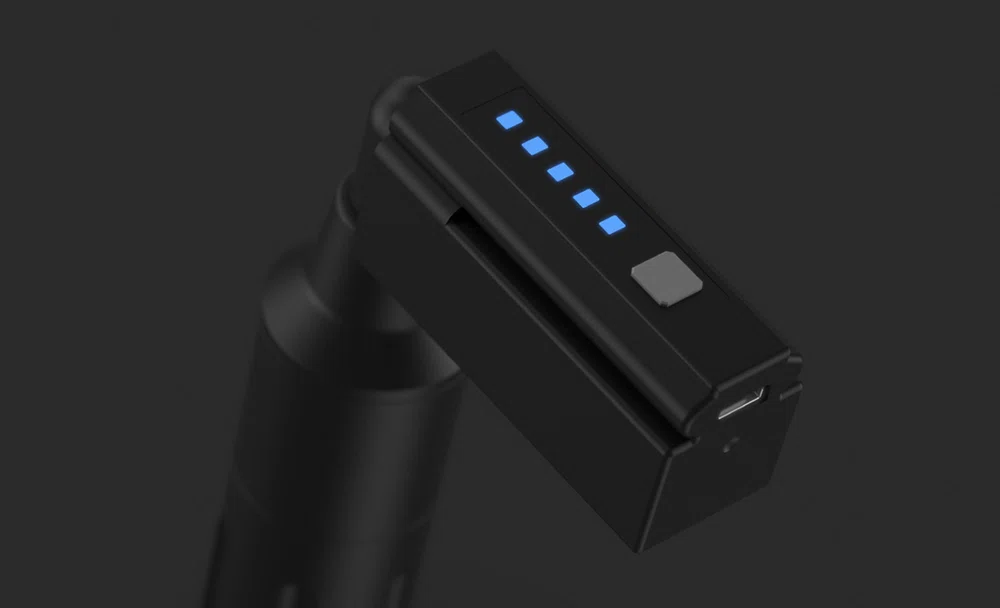 You must be attentive to other colleagues' reviews and recommendations before deciding on a model because this may end up being detrimental to your work.
They generally have an average durability of 4 hours in continuous use.
This means that in very general lines, they can be used up to that limit before they are completely downloaded, so if you have longer sessions, you must have at least two of these power supplies to change them.
Also, remember that if you buy cheaper power supplies, their lithium batteries may last much less than this.
However, when they have low battery, they do not lose power and remain constant, so you will not have to adjust the voltage at all times. But always check the guide or contact the manufacturer for more specific information.
Of course, the more voltage you require, the more energy you will be spending from the battery, so the wear time will be relative in each case.
There are some power supplies that you can only charge them for as long as indicated by the manufacturer.
This is because some do not have an automatic cutting system, which can be very detrimental to their useful life if you are not careful. That is why it is recommended to disconnect it once the battery has been fully charged.
Also, it cannot be used while charging.
This is not recommended as it can damage the battery. That is why it is better to wait for it to be fully charged before using it.
They are recommended for rotative machines, but not for coil machines.
This is because the amperage of a coil machine is much higher, and it may overheat and burn out quickly. That is why it is generally used with pen-type rotary machines.
Finally, the ideal design, that is, how it is aesthetically built, will always depend on your preferences and what is comfortable for you in your hand and movement.

What is the pedal for? Is it essential to tattoo?
The pedal works as a switch for your power supply and is connected directly to it.
By pushing it, you activate the current, making the tattoo machine turn on. When you release, you cut it.
But can you tattoo the same without a pedal?
If you tattoo wirelessly, you won't need to use it, but if you choose cables, this can be very useful.
However, there are tattoo artists who decide to work without a pedal. In this case, the machine will constantly be in operation, which can be inconvenient.
Either way, the choice will be according to your preferences. You will see that you will find the way you feel most comfortable over time.

So, what is the best power supply?
Tattoo machines are always updated, but fonts are different, as they go out of date much more slowly.
This is why it is worth investing in a reliable power supply because you will use it for a long time.
To know the best, you must first determine which motor your machine has and which voltage it performs best. The manufacturer in the manuals usually provides this information.
The ideal power supply is almost impossible.
Options on the market are wide, and so are tattoo artists' needs.
As we mentioned, some artists prefer to work wirelessly, and others don't mind plugging in.
On the other hand, the budget that everyone can and wants to allocate to it will also vary.
But, according to many artists' opinions, Musotoku is the first option of many.
But you can't rely on this only. As we said, preferences are very personal, and companies are modifying their models, making them increasingly efficient.
So, remember that power supplies are updated less frequently than machines, so we recommend you take the time to analyze your needs and choose one that will be useful to you in the long term.
We hope this information has helped you. If you require supplemental information, contact us and share this publication! We can help each other!