Realistic tattoo: a demanding style
Everything you need to know to tattoo realism
23 September 2022
Definitely, all artists agree that realism is the most complex style to draw, paint and tattoo.
It requires a much higher level of detail and understanding of shapes, lights and shades than any other style.
Correctly capturing the features of a face, perfectly imitating a landscape or representing the portrait of an animal can be difficult tasks. But we'll give you the fundamental tools to be able to unravel this process so that you can approach realism in a more ordered and concrete way.
What is realism, and how does it arise?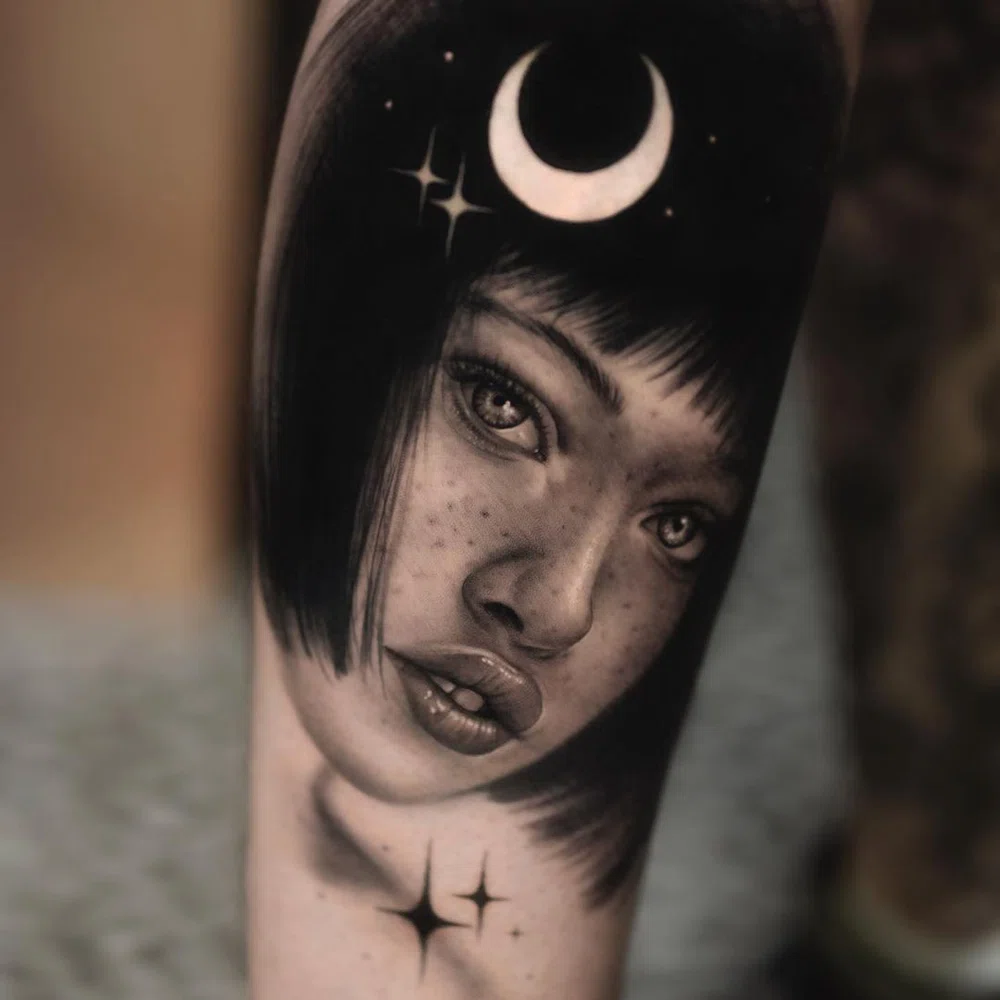 Realism is the art of capturing as faithfully as possible the reality we see on a canvas or a sculpture. Of course, it is the most demanding style that requires a lot of patience, practice, and many skills.
This art traces its origins back to the Renaissance period with artists such as Michelangelo, Leonardo da Vinci, Rembrandt or Titian, when they began to illustrate the bodies of significant figures in history, religion, and mythology.
These artists set the scene so that aesthetics and beauty, embodied mainly in the human body, could later be developed and resignified in styles such as Romanticism, which dates back to the end of the 18th century in Europe, as a counterpart to the Enlightenment and Neoclassicism.
As we can see, Realism has been around in the history of art since ancient times. But as an avant-garde style, realistic painting emerged in the 19th century as a separate movement, in a context of industrialization where artists began to have more social influence, as a means to criticize reality.
The search for realism is to move away from the idealizations of Romanticism, to focus on the concrete and objective situations of the present as consequences of the new economic and social order. Its main representatives are artists such as Daumier, Courbet and Millet, among others.
But realism in tattoos is quite current. This tattoo style includes many themes and shapes, as well as very varied techniques.
It must be taken into account that this style is defined by the good analysis of lights and shades, as they are responsible for aspects such as three-dimensionality and depth. Therefore, it is necessary to deep knowledge of drawing.
And not only drawing for tattoos, addressing other techniques and supports, will provide you with more tools that will open the way to understand the incidence of light on the different components in order to capture all this information in your tattoos.
Initially, we could say that realistic tattoos became more popular in black and white, and only in recent years colour has been included in fantastic ways.
The reason why this style has emerged today and not before is justified by the technological advancement of machines, which now allow more precise and refined work.
Let's see more about this.
Realism in tattoos
A tattoo artist, who is completely dedicated to realism and prepares for years to be able to master the techniques and style in the best possible way. It is a great challenge to be able to capture a 3D image on the skin and faithfully translate it into 2D.
Realistic tattooing is worked without defined lines or strokes. On the other hand, the use of washed tones and avoiding leaving strong traces of the layout is paramount.
The work is carried out by layers of depth and contrasts, which also demands a lot of time in the execution and a considerable variety of shades in the inks, as well as different types of needles.
The process requires several sessions, due to its complexity and because realistic tattoos are usually quite large. Between session and session, it is advisable to wait a reasonable time so that the skin does not suffer so much from the invasion of the needles.
What do you needed to tattoo realism?
First of all, and as we mentioned before, learning about drawing is the key to obtaining good results. Realism artists, before tattooing their clients, have practised for years on paper and keep doing it.
Drawing and tattooing are not exactly the same, you'll learn that one transfers to the other. That is why it is essential that you learn to draw, above all.
But let's be specific, what materials do I need?
In realistic tattooing, apart from choosing the type of needle and machines for every trace, there are two elements that stand out from others.
Inks. Knowing what inks you are going to use is essential, especially if we are thinking of making realism in colour or black and white.

For the latter, there is something called Grey Wash. It is a technique to dilute black inks and be able to achieve a better effect in shading. To do this, you must use a thinner on the cups where you put the inks.

But what is the difference between gray wash and a ready-made gray ink? The answer lies in the texture, they are very different from each other, with gray wash being lighter and lighter.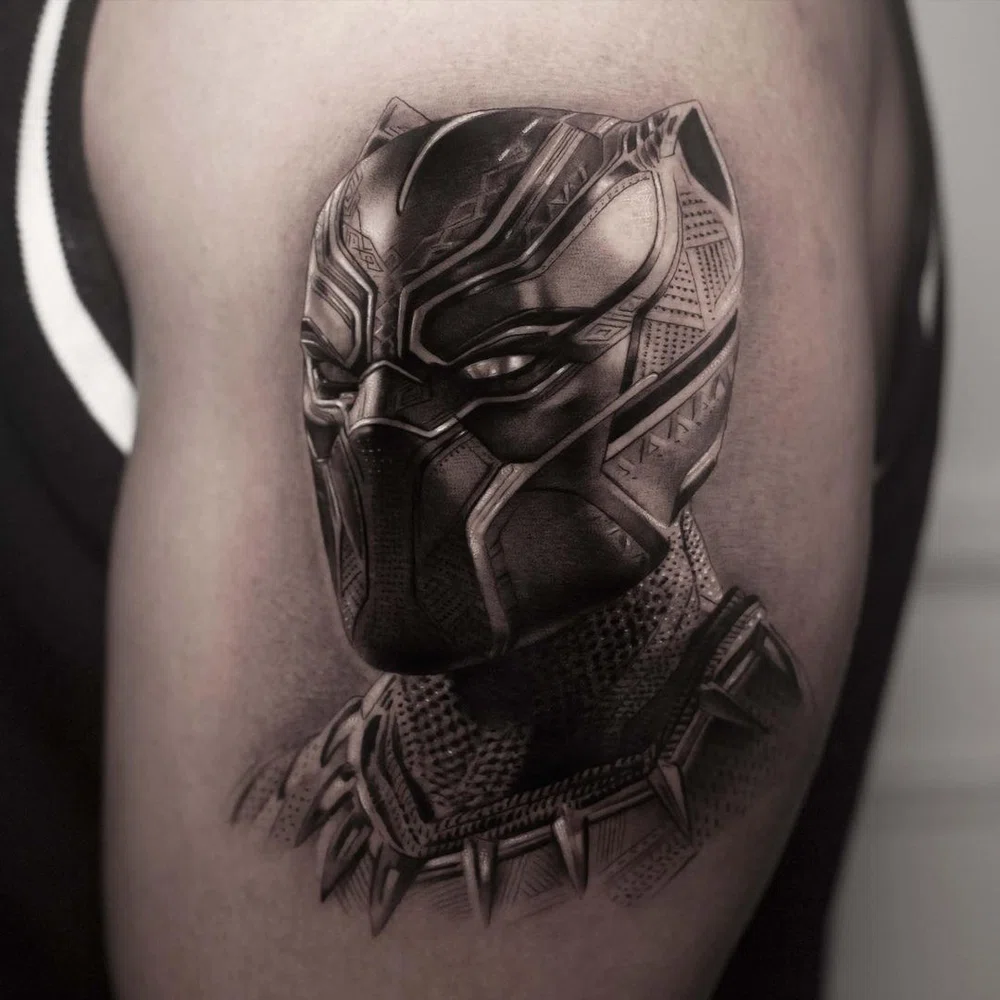 In addition, grey inks do not allow making several passes over the same area due to their thickness. On the other hand, using grey wash does allow making several passes.
You can also prepare the grey wash yourself, or you can buy the pre-made grey wash.
If you want to know more about types of tattooing inks, do not hesitate to read our post Tattoo Inks: composition, benefits and consequences, to learn more on everything you need to know about this.
Mapping. Knowing how to map the lights and shades of your design is essential, since this will be your guide throughout the process. For this, you can use some applications that can help you. Read our post Best tattoo design applications to know more.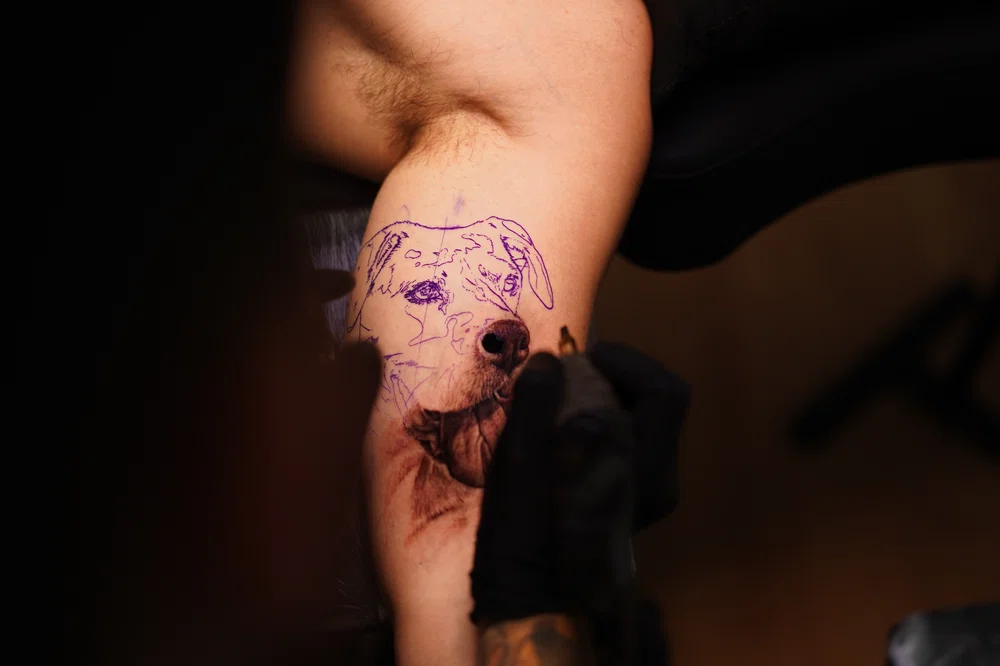 How to learn to tattoo realism?
We have expanded a lot of information in this post, but there is still much more to discover. It's hard to simplify everything you need to know for this accurate and complex style.
For this reason, we have several courses where you will learn everything about realism, you'll clarify doubts, and you'll be able to master realism and professionally.
These courses are aimed at advanced artists who want to expand their knowledge in this area. You will learn about: realistic portraits, how to tattoo eyes and hands in an interesting way, you'll even learn how to tattoo realistic animals.
If you want to learn all these techniques in depth, Coreh López gives you his best tricks and practices, so you get to become a true professional in this. Check out our courses and discover how!
Conclusion: realism is complex but not impossible
Complex things can be achieved, no matter how unattainable they may seem. The secret is to work step by step, persevere, be patient and practice. Realism requires many skills, but above all, a lot of time and effort.
If you want to improve in this style, do it! In 10 Masters, we'll tell you how. This is a great opportunity to venture into one of the most complex areas of the tattoo world.
Be sure to see realistic works of art, as well as tattoos, since they will help you train your eye. In the same way, we encourage you not to stop practising.
Draw non-stop and dare to tattoo! You just need to discover your talent!
What do you think about this style? Do you know how to achieve it? Would you like to learn? Drop us a comment.