Pitta KKM, an artist of colour
The Korean Artist, Pitta KKM, a master of colour tattooing
04 September 2023
This craft is difficult to perfect, especially when designs require the mixing of strident colours. However, Pitta KKM's skill in this area has made him one of the most prominent figures in the industry today.
His style blends oriental designs and a personal touch that makes his work unique, making him stand out as one of the most outstanding artists in the field.
Would you like to know more about him? Here is everything you need to know.

Meeting the Artist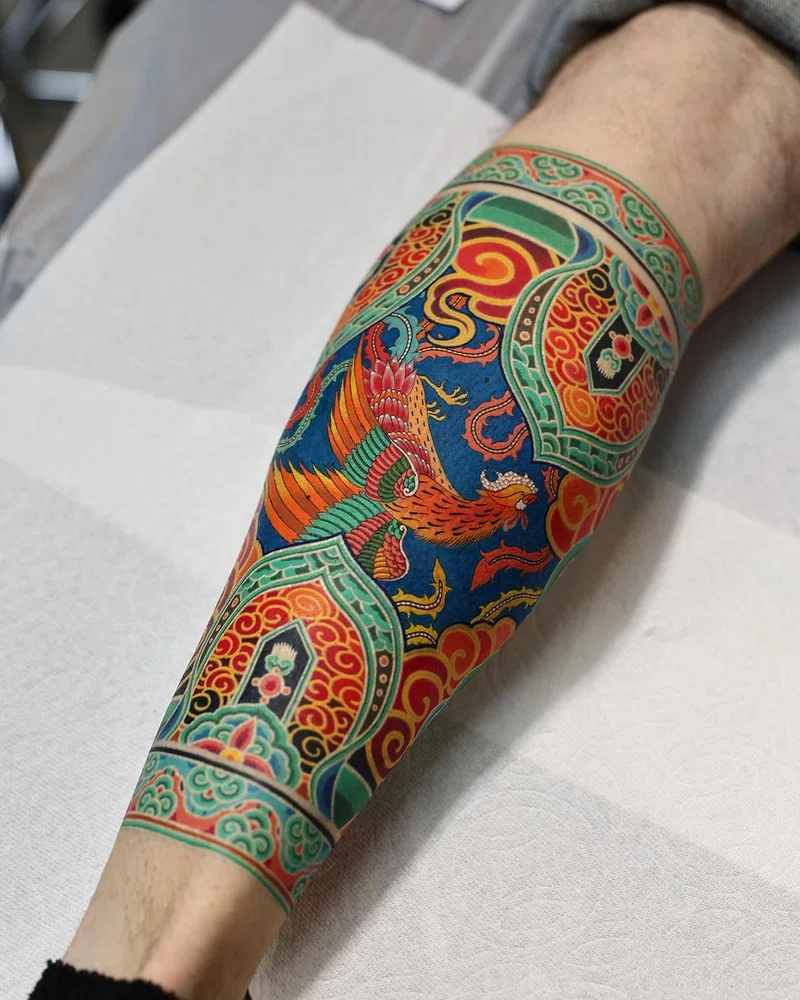 Pitta KKM is a South Korean artist who resides in Seoul. Since high school, he has had a passion for art, and from a very young age, he knew that he wanted to specialise in tattoos.
In 2015, he began dedicating himself fully to his craft and has since become one of the most recognised tattoo artists in the industry.
Inspired by traditional Asian art, he creates one-of-a-kind designs. His work is characterised by recurring motifs of colours and patterns rooted in his culture.
In almost all of his designs, Pitta KKM employs the ancient technique of "Dancheong," a traditional Korean practice used to decorate wooden roofs with complex patterns with vibrant colours. The technique emphasises the balance and contrast between red and green, and artists specially trained in this method are called "Dancheongjangs."
Pitta KKM is passionate about his culture and uses his art to unify himself with tattoos. He brings a modern twist to traditional Korean art by incorporating some features of Western art into his designs, making them more accessible to other people.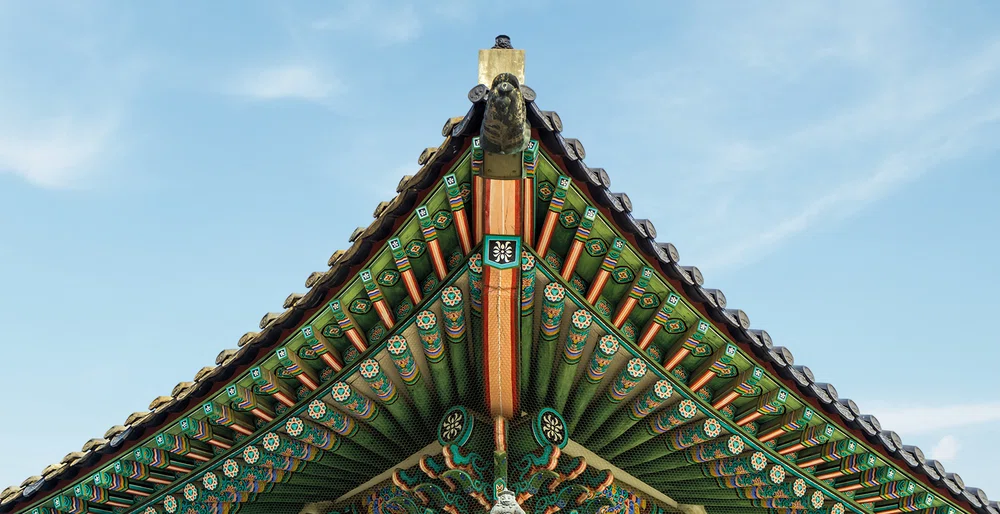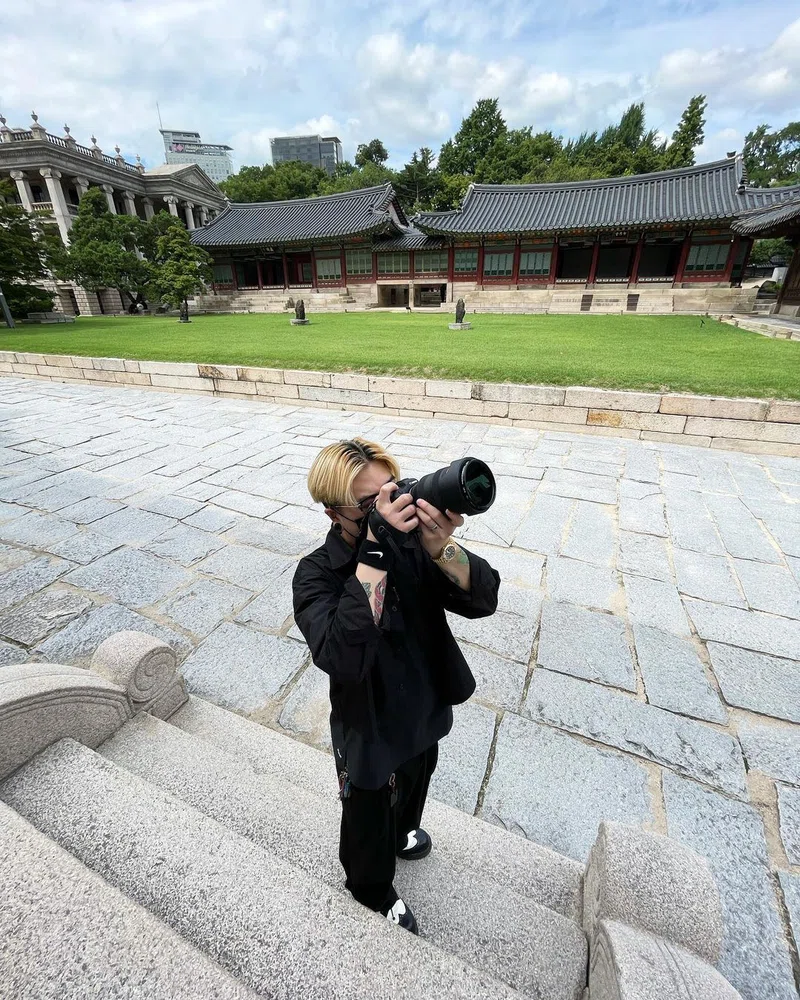 He has also gained recognition for incorporating anime figures, particularly those from the Ghibli and Pokémon studios, into his designs.
If you're looking for a tattoo artist who creates unique and colourful designs, Pitta KKM should definitely be on your radar.

Obangsaek, the traditional colours of Korea
Asian cultures have a close relationship with art and painting, using artistic expressions to portray a vast range of spiritual beliefs and philosophies. In Korea, artists modified some Chinese traditions, emphasizing elegance and nature.
As a result, Korean culture has a unique characteristic in the choice of colours.
The traditional colour palette is called 'Obangsaek,' consisting of five main colours: white, black, blue, yellow, and red. Each colour represents a cardinal point.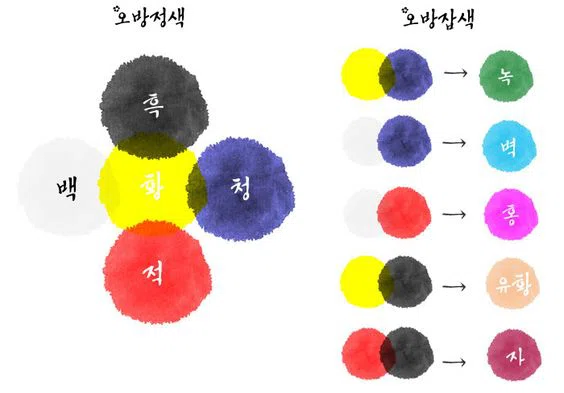 Blue symbolises the east, red the south, yellow the centre, white the west, and black the north.
Additionally, each colour is associated with an element of nature. Blue is linked to wood, red to fire, yellow to earth, white to metal, and black to water.
Korean tattoo artist Pitta KKM, honours the tradition of his culture by prominently featuring these colours in their different shades in his tattoos.
His designs are highly regarded for his excellent mastery of colour, patterns, and very defined lines.
If you want to know more about colour art, we invite you to read our article The chromatic circle and its importance in colour tattoos, where we tell you all the tips and secrets so that you can master inks and needles in the best way.
Click on the article and learn everything you need to know to become a colour artist.

Tattooing being illegal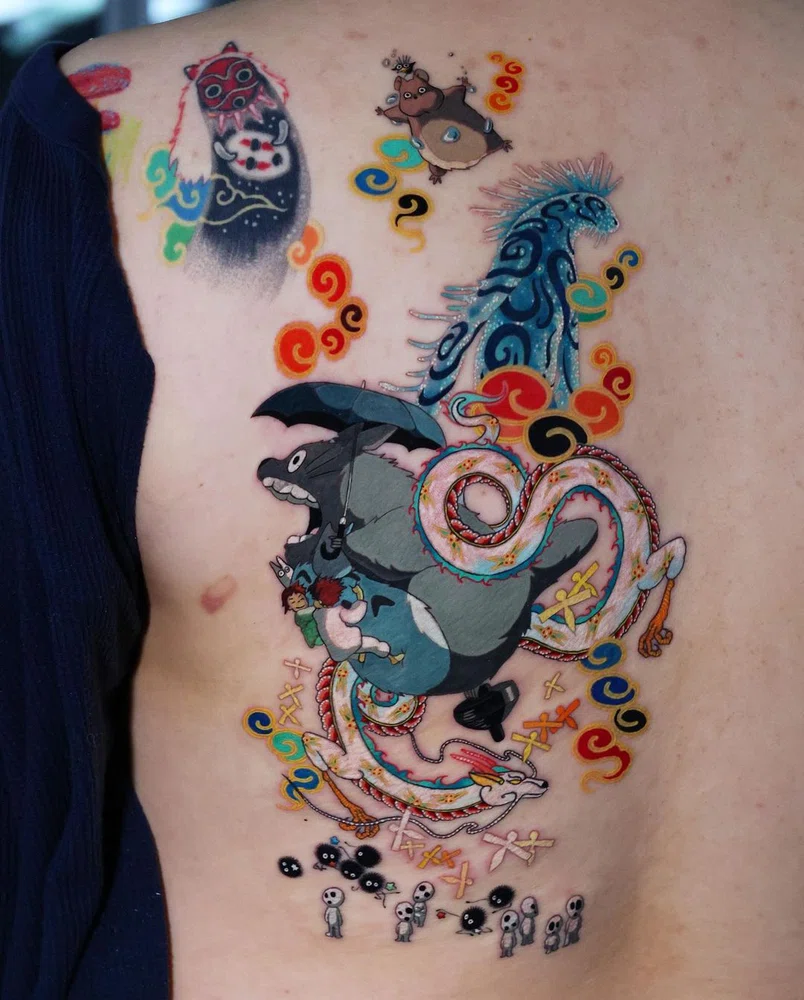 Despite tattooing being widely accepted in many cultures around the world, it is still illegal in some places.
As we mentioned in our previous article, "Underground Art: Illegal Tattoos in South Korea", this is the case in South Korea, where strict regulations make it difficult for many tattoo artists to practice.
Only a few individuals who can obtain a permit are allowed to tattoo. Still, even then, they must undergo the arduous process of obtaining a medical license to guarantee their ability to do so.
Even so, tattoos are important in Asian cultures because they have played a crucial role in representing many cultures.
For Pitta KKM, obtaining basic tattooing supplies such as needles, machines, and inks in South Korea is challenging. He finds a greater range of possibilities when he travels abroad.

Exploring painting and graphic design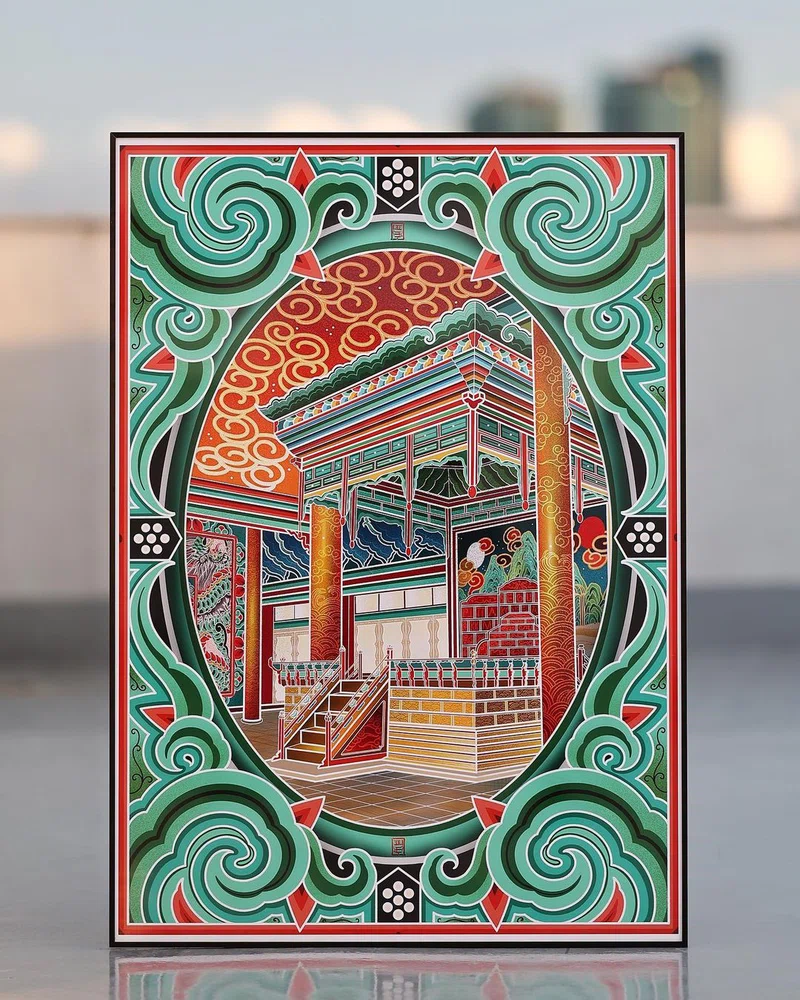 Besides being an excellent tattoo artist, he also displays his talent in the plastic arts. That is why he decided to carry out a series of creations with posters, paintings, and even clothing and accessories for his cell phone designs.
As mentioned earlier, the Korean artist was always interested in drawing before becoming a tattoo artist.
This is why, as we always say, this is a great advantage, since it is necessary to practice drawing to achieve a good design and, above all, a personal one.
Thus, this artist knows how to tattoo well and masters visual art techniques exceptionally.
As we always say, being an expert is not enough just to have talent. It is necessary to practice a lot. Just like Pitta KKM does, you can do the same.
If you want to dedicate yourself to colour tattooing, we have something specially designed for colour enthusiasts, where you can learn all the secrets of colour tattooing in the most demanding style: Realism.
In our MasterCourse: Realistic Tattooing in Colour, Coreh López teaches you how to mix colours, make gradients and what materials to use. Curious to learn all it takes to work with colours like a true Tattoo Master? Go check out one of our most complete offers!