The sentimental value of tattoos
More than just a tattoo
27 September 2022
The reasons for having a tattoo could be many, from a taste for art, to decorating our body, or even for covering scars or healing a wound from the past.
We could say that capturing emotional issues over the skin is quite ancient. If we go back to the beginning of tattoo history, we can note that they were used to relieving physical pain of articulations and bones (more on this in our post Tattoos & fashion).
Or as an expression of belonging to a tribe or culture, as it happens with the tribal tattoos that women from Alaska wear (more on our post Yidįįłtoo: Face tattoo as identity), for instance. As so with the Yakuza, who tattoo their whole body as a way of showing affinity to a social group.
Anyway, the reasons for having a tattoo are usually more than mere decoration, as it has traditionally been used as a way of expressing personal feelings and a sense of identity.
Tattoos as a remembrance
Overcoming grief or a loss of a loved one takes time to take in. And although they remain in our hearts and memories, having them on our skin could be a beautiful way of paying tribute to them and feeling them closer
Tattoos can seal the eternal love for someone present in our lives, or that who's no longer here with us, signifying a close, profound and spiritual connection permanently. All along, they could serve us to give meaning to grief and help us put through painful situations.
Celebrating someone who's gone by having them marked in our skin could be truly useful when overcoming a loss, as it allows us to bring an inner wound to the surface.
Besides, getting a tattoo related to the people we love is a significant way of connecting with ourselves, too.
Many celebrities have shown their tattoos while expressing their feelings on social networks. As it was the case of Danna Paola, who on the last 8th of March had to say goodbye to her grandma "Chelo".
The Mexican Actress and singer shared with her audience the delicate time she was going through with a truly touching and special dedication.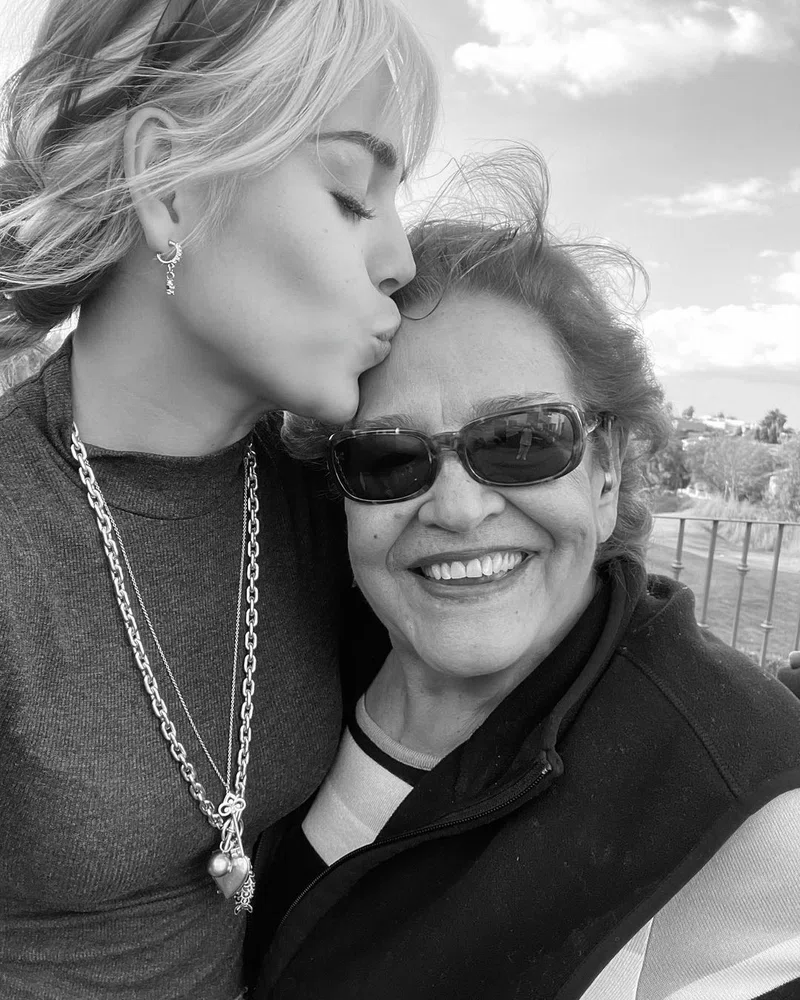 "Heaven is celebrating, and you chose a significant day to depart from this earthly plane. I honour your life, the great woman, mother, and grandmother you've been, our family backbone. You taught us to never give up, nor stay mute; to support each one of our beloved ones. Thank you for the love you gave us away until your last day. You've encouraged me to follow my dreams, and I'm so grateful for your life and brightness…. My soul aches for having to farewell you. But I feel like today I know so much of life thanks to you. May God take you by the hand to your blissful rest. I'm so proud of being your granddaughter and carrying a little piece of you inside my heart forever… 🦋
"So long nanna Chelo 🤍 fly high! LOVE YOU." This was the caption she wrote on her Instagram account.
Besides, in less than a month, she decided to have the sentence "Shinning being 1935" tattooed, commemorating her granny's birth year. And she got many supporting messages from their fans.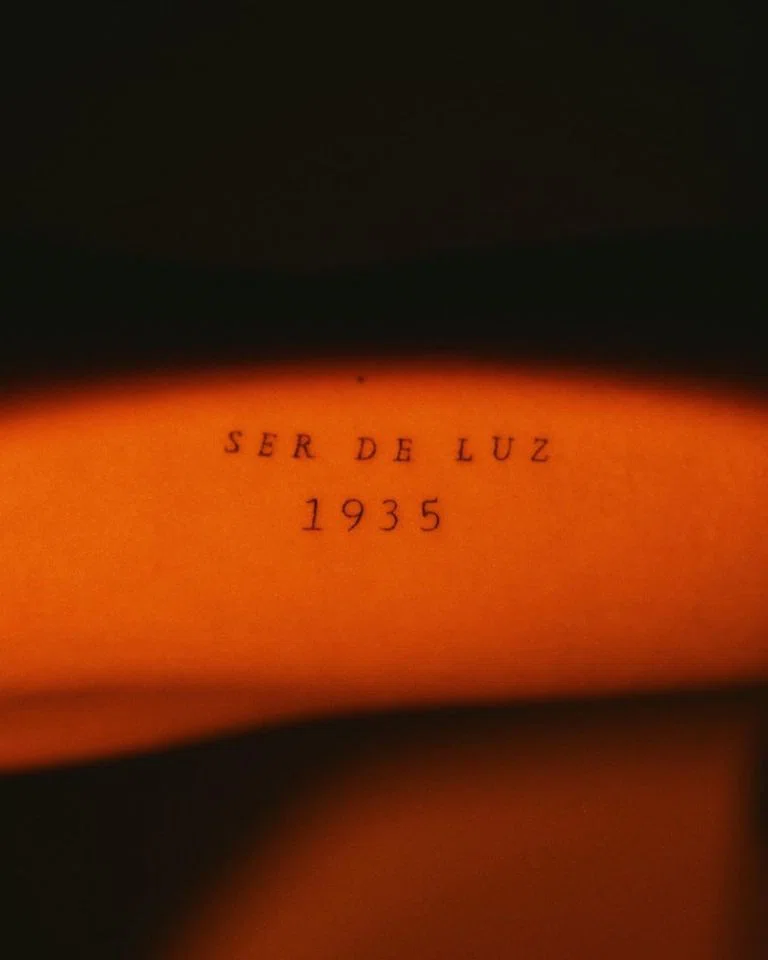 "1935, my nanny Chelo's date of birth, the most joyful shinning being that has touched the Earth. I miss you and it's being too harsh. I remember you every day of my life, but I know that you're flying high in a better place… thanks for caring for me so much… I'll always take you with me. Love you, Tita."
The queen of Pop, Madonna also shared a sentimental tattoo in her Instagram to honour her mother Madonna Louis Ciccone, who passed away in 1953 when she was just 5 years old.
As they share the same name, the singer decided that a word was enough to represent her.
The tattoo says "Maman", which means "mother" in French. And she opted to have it done with red ink, to symbolize the act of bleeding while giving birth to a child.
Red ink tattoos are controversial though. If you want to know more, read our post Risks in red ink tattoos.
At the end of 2020, she decided to get her other arm tattooed with her six children's initials to commemorate both them and her motherhood.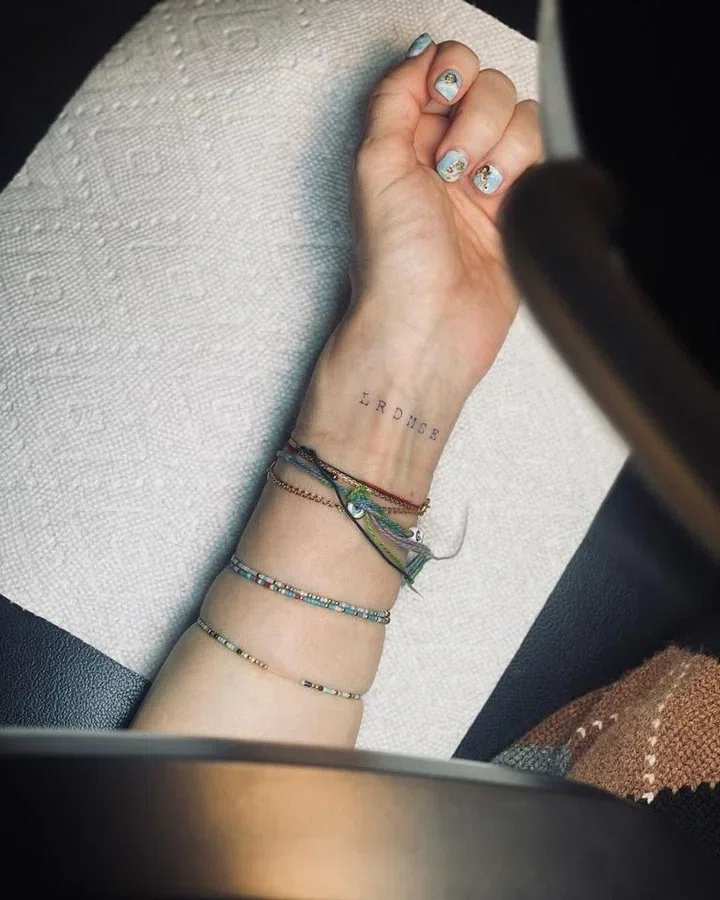 Tattoos for moving on and prevail
Another example of a personal and sentimental tattoo could be choosing something to represent our goals, triumphs, dreams, aspirations or simply to empower our identity.
As it is the case of the Olympic athletes who decide to carry the five distinctive Olympic circles.
For instance, Simone Biles, the gymnast winner of four gold medals, one silver and two bronzes, has the logo designed by Pierre Coubertin tattooed on her right forearm.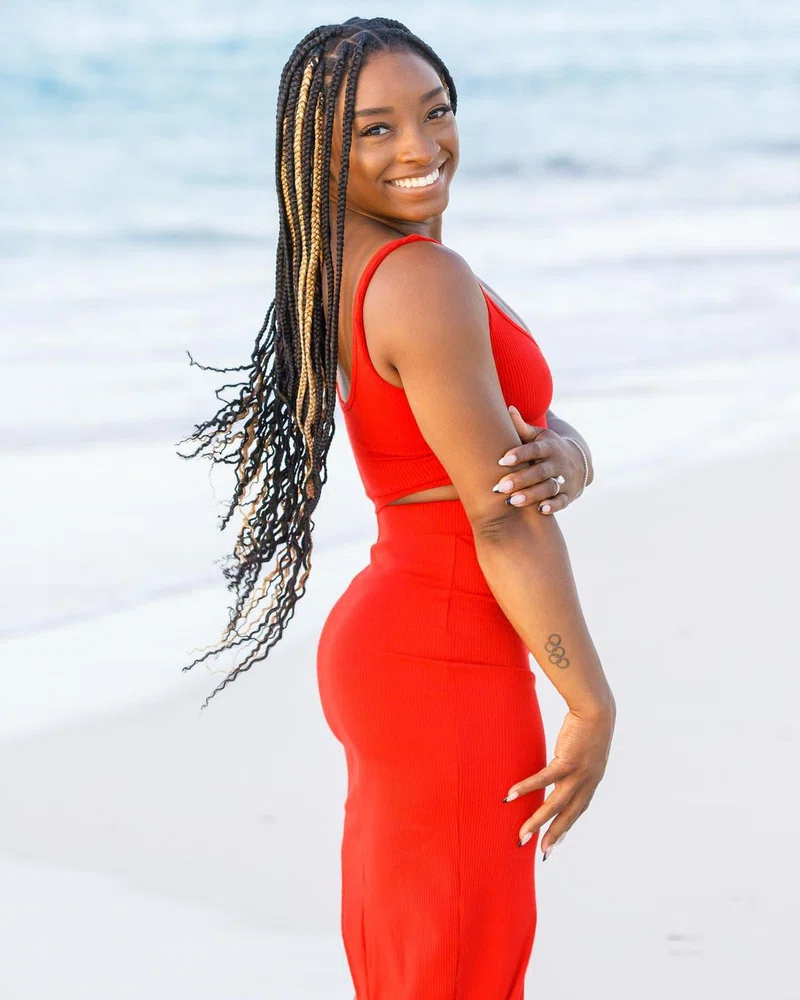 There are also those who have specific symbols to help them carry on.
The phoenix bird is typically used to represent overcoming, as it symbolizes revival and hope. Its meaning has made it turn into a quite popular tattoo, so it's quite normal to see these kinds of tattoos.
Another example? In the tattoo world, the Koi Fish means perseverance and going against adversity.
Then there's also a symbol called Runa Inguz charme, which according to the legend: whoever carrying this symbol will be capable of defeating tough times while finding solutions. It stands for "God's seed" as well, a metaphor for strength, success, and care.
Likewise, we could mention the famous semicolon, punctuation mark that represents those who have gone through severe depression states and were able to overcome suicidal thoughts.
These were extremely popular a while ago, as many people (including celebrities) have joined in to support the movement.
And we can't leave butterflies aside, as they are still popular today. Apart from decorating the body attractively, they are a symbol of transformation and freedom.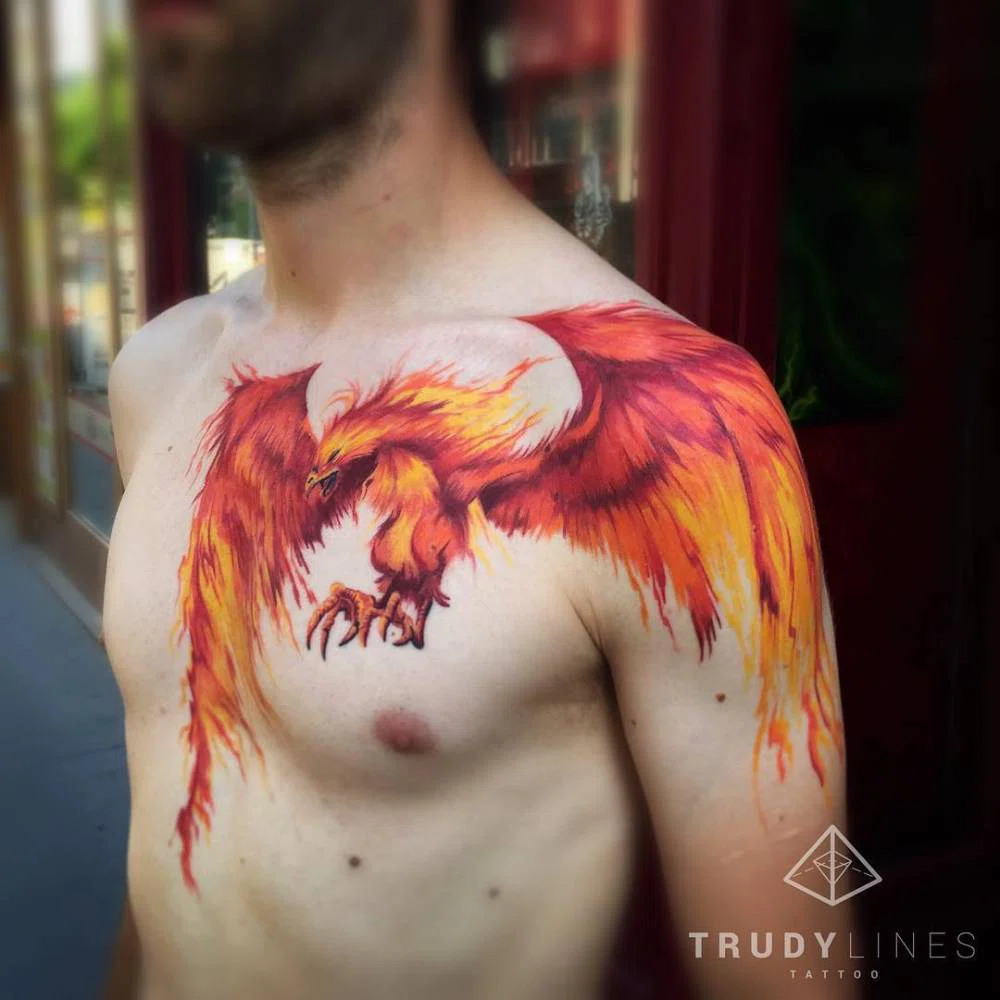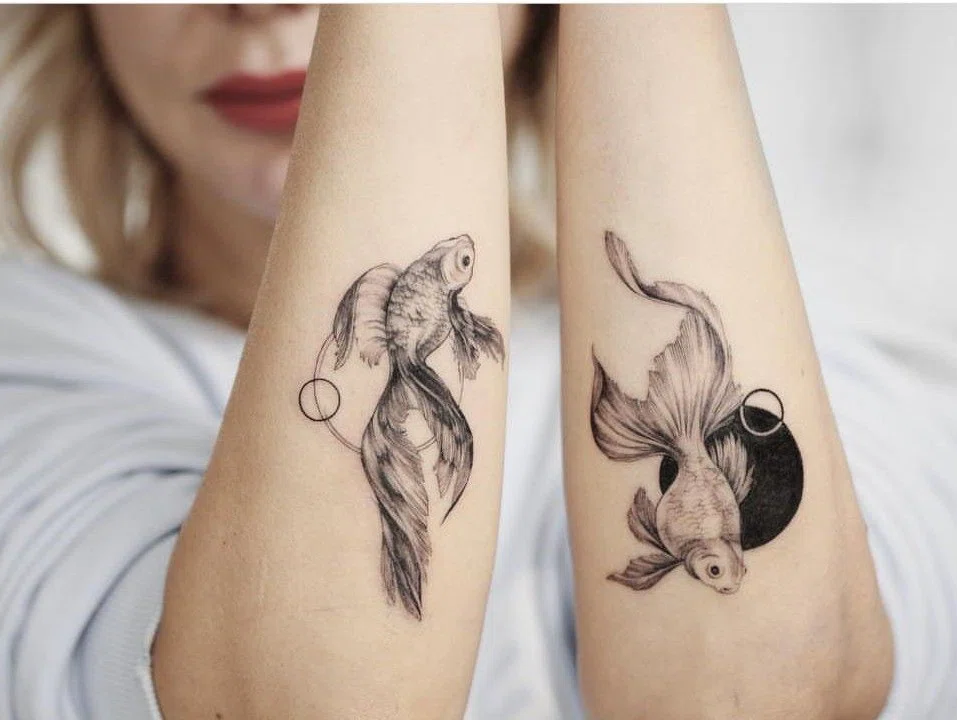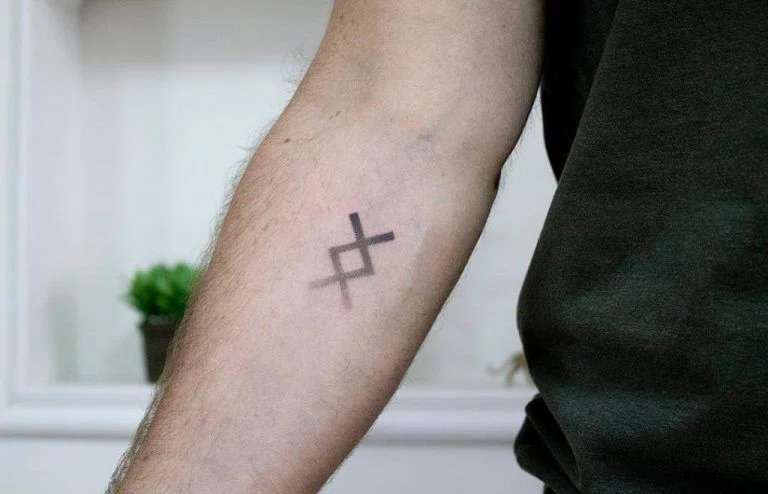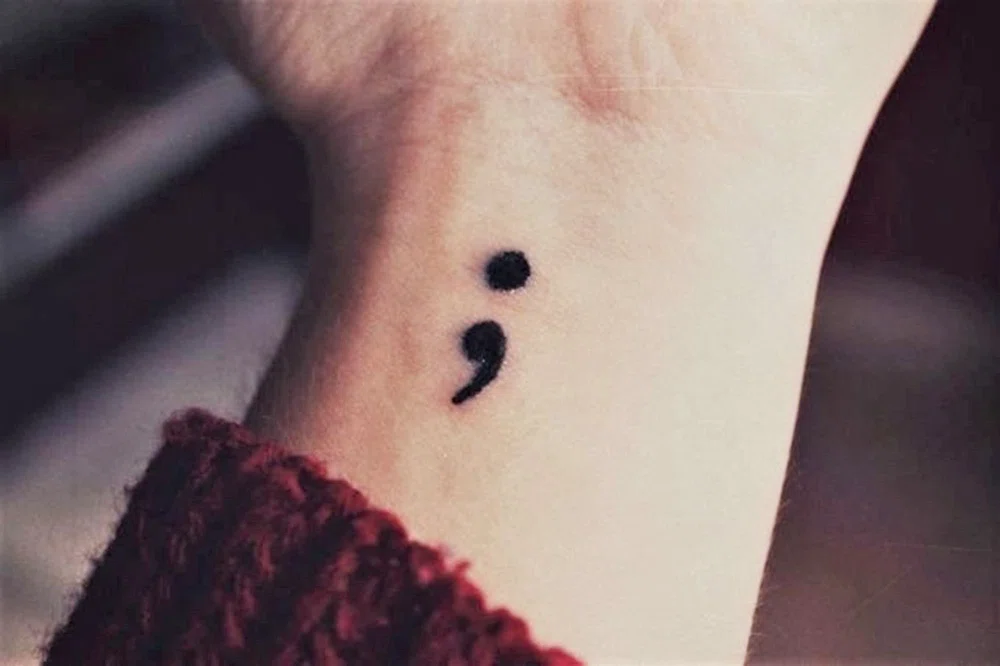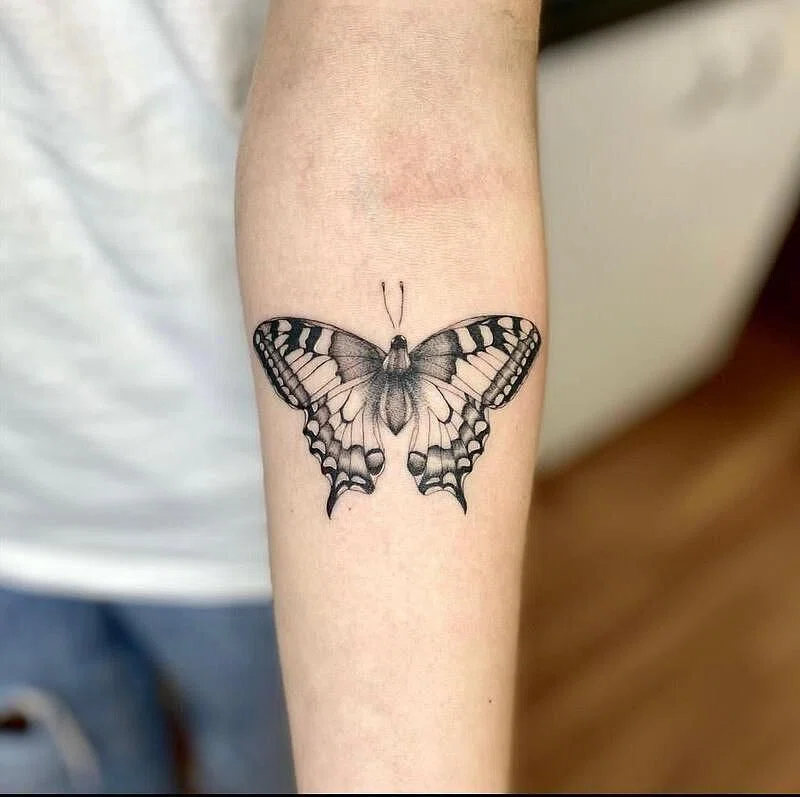 These are merely a few examples of popular symbols with a strong sentimental value. People commonly choose them due to a particular moment or situation, making them special.
So, are tattoos helpful?
We've already told you countless ideas for tattoos and some actual celebrity cases, but you write your story!
Going through difficult times is a personal pathway that could totally be influenced by tattoos. Usually, the decision to capture one's feelings about a trauma comes with the cathartic stage of grief.
And what better way of transforming oneself than translating it into something new on your body?
Do you have any tattoos of sentimental value? Why did you decide to get it? Drop us a comment!