How to Tattoo a Realistic Hand
with Coreh López
WATCH TRAILER
72€ 208€
COP$

359,705

COP$

1,029,657
£64 £184
You will access it immediately after enrollment (App & desktop)
10 lessons (+6 hours)
Resources in PDF
Unlimited access
Audio: English / Spanish
Subtitles: English, Español, Français, Italiano, Deutsch, Português, Polski, Čeština
Intermediate-Advanced
Access on mobile & desktop
Coreh López is sponsored by:
English Voices & Subtitles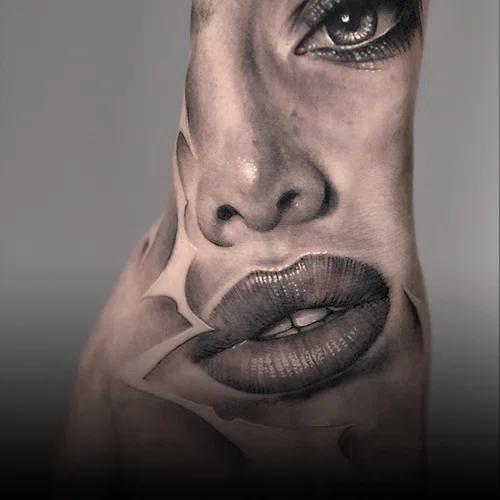 Top Realistic Skills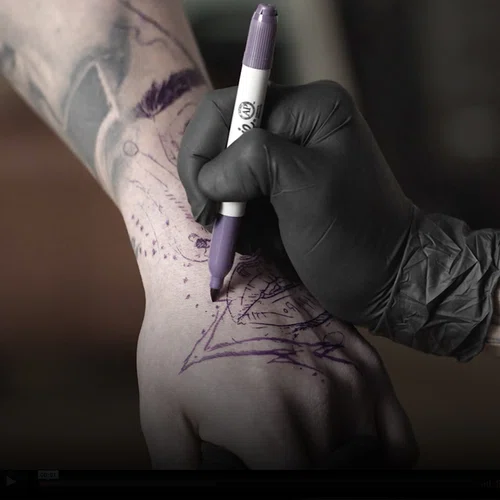 From Start to Finish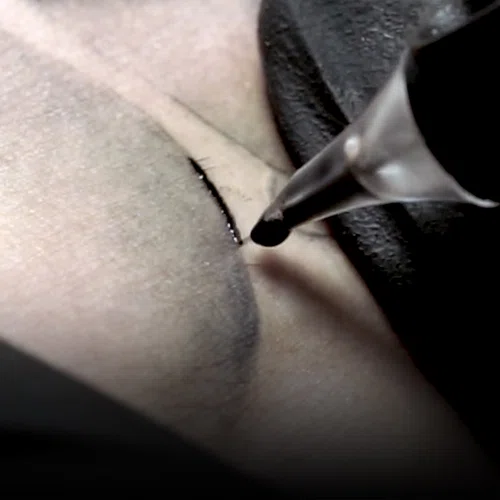 Macro Recordings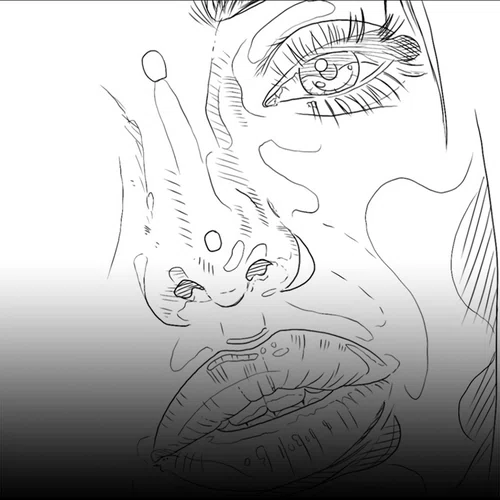 Additional Resources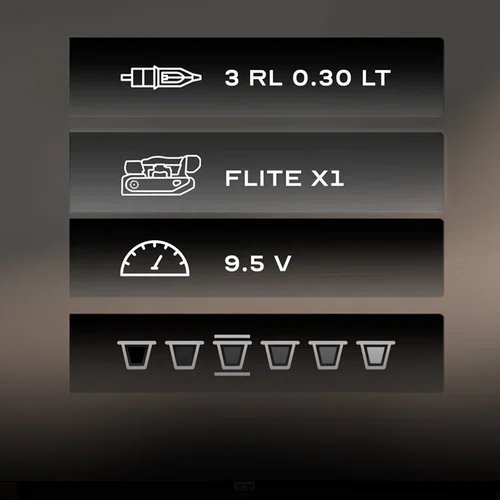 Tattoo Hud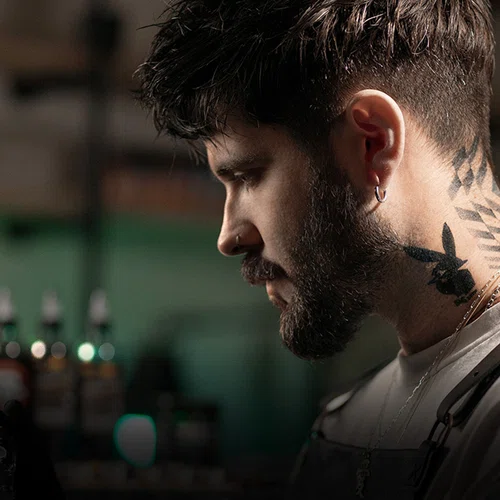 Learn from the Best
"Difficult body areas requires advanced skills"
Hand tattoos are not easy. Realistic tattoos on hands are even more difficult because you have to take many things into account since realistic tattoos tend to fade on problematic skins by their nature.
As I always say, 'if you are a beginner, don't tattoo hands or complicated areas like the neck, feet or armpits'. 'But, when will I be ready to tattoo them?'
In this course, besides teaching you how to tattoo Realism on the hand in two sessions, I will show you the materials I have used, the things you should keep in mind about the skin. I will also give you ideas to make spectacular compositions in areas like this.
Thanks to the information provided by this course, you will acquire the knowledge I have gained in the last ten years' experience tattooing difficult areas.
You will learn how to make a composition to facilitate the application of details. Besides, you will learn the different parts of the hand: the knuckles, the sides of the hand and the wrist, among others.
This advanced Realistic Tattoo Tutorial features Full-HD videos along with 14 classes where I'll teach you all the advanced tips about portrait tattoos. Apart from the complete process, this tutorial includes a lesson in which I'll also show you the retouching process, and I'll explain when and how it's better to do it.
Throughout these lessons, you'll learn:
View more
View less
14 classes · Duration: +6 hours · Quality: Full-HD · Language: English
This Course is also included in this Bundle:
10 Masters is an Online Learning Platform that allows you to watch or listen to video lessons from the world's best tattoo artists.

With 10 Masters you can learn something anytime, anywhere, at your own pace. It is available on your smartphone, iPad or personal computer.

Access is easy: once you have enrolled in a course, visit your 10 Masters profile and there it will be waiting for you, ready to be completed.

Tattoo Hud®
So that you know which dilutions, needles, machine, or voltage I'm using in real time.

Full HD videos & Super Zoom
So you can see the tattoo in detail, as if it was right in front of your eyes (or closer)

E-book/Workbook in PDF
These are supporting documents that will guide you during the main course and give you extra content lessons.

Unlimited Access
This course doesn't expire. Learn without time limits, at your own pace.

MONEY-BACK GUARANTEE
You can try 30% of the course. If it doesn't fit your needs, contact us and we'll refund your money. No questions asked.

100% English language
All our courses have voices, captions, subs & all the resources in English.
Easy-to-watch Video Lessons
You'll be able to complete the course as many times as you need, lifetime available.
If you have any questions about the course, you can get in touch with us filling out our contact form.
Coreh López Works
Content
10 lessons - 14 classes - +6 hours
1. Workbook: How to Tattoo Realistic Hands

This document will accompany you throughout the tutorial. You can download it or print it out whenever you want.
There, you can find:

Course information and Coreh López biog.
Summaries of each class.
Related links and resources.
Reference image and stencil.
Space to take notes.
Lesson review.

2. Tattoo introduction

Tattooing a hand is not easy. If you have little experience tattooing Realism, we recommend you practice as much as possible in less complex areas.

In this first lesson, Coreh López will tell you everything you need to keep in mind to get the most out of this course.

3. Reference image for a hand tattoo

Is it possible to make a realistic tattoo on the hand in one session? It depends on many factors. One of them is the reference image.

In this lesson, Coreh will teach you the minimum requirements that an image must meet to be tattooed on the hand.

4. How to tattoo a hand

Before starting to tattoo a hand, you should know how to answer these two questions: how many parts does the hand have? And, what considerations should you take into account to tattoo each one of them?

If you don't know the answers, Coreh will tell you everything about them in this lesson.

5. Course materials

Before moving on to the tattooing process, Coreh shows you which inks, machines, and needles he has chosen to tattoo the piece for this course.
Remember that you should continuously adapt your materials to the type of skin of your client.

And if we talk about the skin of the hand, there are many aspects you must consider. In this lesson, Coreh will tell you about it in depth.

Inks and dilutions

6 min

Tattoo machines

5 min

Tattoo needles

7 min

6. The stencil: analysis

Coreh will show you how he has adapted the tattoo design to the chosen area and preferences of the client.

To create the stencil, you must take special care with the degree of detail of the tattoo. In this lesson, Coreh will tell you why.

7. The tattooing process: 1st session

You cannot tattoo a hand in the same way you would tattoo a forearm. If you do not have much experience tattooing Realism, you should burn something in your mind when you tattoo a hand: scratching is prohibited. In this tattoo session, you will learn:

How to tattoo knuckles.
Placement and inclination of the needle on thin skin.
Appropriate and inappropriate techniques for tattooing a hand.
How to create fine textures over shaded areas.
Recommendations for tattooing joints or areas with bone.
How to shade large areas.
How to tattoo the back of the hand.
How to work both on virgin skin and previously tattooed skin.
Considerations for tattooing a doll.
How to tattoo on freckles or moles.
How to tattoo eyelashes.
How to make fine lines and wrinkles.
How to tattoo eyebrows to make them look natural.
Recommendations for tattooing with white ink.

Part 1: Mouth

41 min

Part 2: Saturations and nose

1h 34min

Part 3: Eye, hair, lightning bolt and white highlights

1h 06min

8. The tattooing process: touch up session

In this lesson, Coreh will tell you the two reasons why a tattoo can lose some tone after the healing process.

For the whites to be permanent, you must be very careful not to injure the skin excessively. Coreh will share his tricks so that the white ink does not lose its shine over time.

In this review session, you will learn:

The trick to getting soft shadows.
How a tattoo is reworked and the steps to follow.
How to adapt your technique and materials in the review session.
The best creams and moisturisers to heal tattoos.
Reasons why a tattoo loses tone when it heals and how to avoid it.
How to make whites rich and bright.

Part 4: Nose, lightning bolt and mouth touch up

31 min

Part 5: Eye and white highlights touch up

28min

9. Hand tattoo healing process

Why does a tattoo on a hand lose so many details? In this lesson, you will see how the portrait has completely healed after the review session.

Remember that the hand is very prone to infection. Take note of Coreh's advice to make the healing process of the tattoo turn out well.

10. Closing lesson and fully healed tattoo

Congratulations on making it this far!

To finish the course, Coreh will remind you of what you must keep in mind if you want the details you have tattooed on your hand to be preserved over time.